[Photo by Sammy Williams on Unsplash]
Good morning,
In the journalistic fraternity, mention the name Robert Caro, and a respectful silence will follow. The reason is that the 85-year-old is one of the greatest practitioners of the craft. His memoir Working is revered by many in the trade. The times we live in now, we wish commentators across all media paid close attention to a chapter in the book headlined 'Tricks of the Trade'.
Caro writes: "Interviews: silence is the weapon, silence and people's need to fill it—as long as the person isn't you, the interviewer. Two of fiction's greatest interviewers—Georges Simenon's Inspector Maigret and John le Carre's George Smiley—have little devices they use to keep themselves from talking, and let silence do its work. Maigret cleans his ever-present pipe, tapping it gently on his desk and then scraping it out until the witness breaks down and talks. Smiley takes off his eyeglasses and polishes them with the thick end of his necktie. As for myself, I have less class. When I'm waiting for the person I'm interviewing to break a silence by giving me a piece of information I want, I write 'SU' (for Shut Up!) in my notebook. If anyone were ever to look through my notebooks, he would find a lot of 'SUs' there."
Stay safe and have a good day!
In this issue,
On reporting from Afghanistan
Creating rain in Dubai
The thing about dads
On reporting from Afghanistan
Anuj Chopra is Riyadh bureau chief of news agency AFP. He was earlier posted in Afghanistan. He is a friend to some of us on the team and once in a while, we take time out to listen to him share his experiences—such as what goes through the mind of a reporter in a war-torn country. That is why, we were reminded of this first person account he wrote for The Atlantic in August 2018 as he reflected upon the killing of his colleague Shah Marai, a photojournalist, by the Taliban.
"While my posting in Afghanistan was a brutal, scarring experience, I was also blown away by the country's beauty, its rich cultural tapestry. The country has so much history, so much pain, so many untold stories. The war that has vexed three US presidents shows no sign of abating. Some of my Afghan friends believe peace might always elude Afghanistan, forever a country turned into a proxy chessboard for more powerful countries. Rebel groups bankroll their brutality with opium and stolen minerals. Body bags are treated as a metric of success…
"At the end of my posting in Kabul, just a month after last summer's bombing, I saw a PTSD specialist in India who suggested I may be suffering from 'moral injury', and he suggested writing as therapy. Different from post-traumatic stress, moral injury is a feeling of existential disorientation that results from exposure to events that violate your personal moral code, your own sense of right or wrong. The bacha bazi series coloured my entire experience of reporting on a war seemingly with no end. It showed me that to keep going as a reporter, to doggedly excavate unsavoury realities, perhaps requires developing a strong immunity to heartbreak."
Dig deeper
Creating rain in Dubai
That the weather is going out of whack across the world is being witnessed with much alarm. Even as news was breaking yesterday about how China is experiencing the heaviest rain in 1,000 years, we stumbled across a news item from the UAE where the authorities are at work to induce rain because the heat has shot up and is hovering around 50 degree Celsius.
"Water is a big issue in the UAE. The country uses about 4 billion cubic meters of it each year but has access to about 4 percent of that in renewable water resources, according to the CIA. The number of people living in the UAE has skyrocketed in recent years, doubling to 8.3 million between 2005 and 2010, which helps explain why demand for water spiked by a third around that time, according to the government's 2015 'State of Environment' report. The population kept surging over the next decade and is now 9.9 million," The Washington Post reported earlier this week.
"Ideas to get more water for the UAE have not lacked imagination… (it) included building a pipeline from Pakistan and floating icebergs down from the Arctic."
Dig deeper
The thing about dads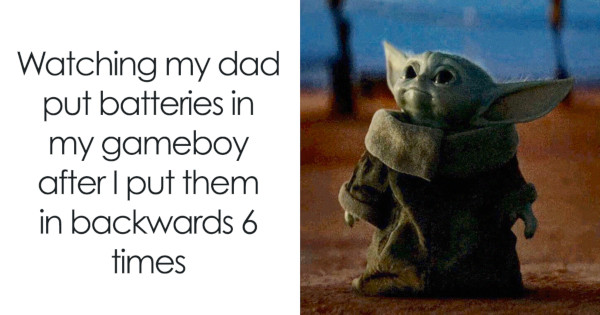 (Via WhatsApp)
Found anything interesting and noteworthy? Send it to us and we will share it through this newsletter.
And if you missed previous editions of this newsletter, they're all archived here.
Bookmark Founding Fuel's special section on Thriving in Volatile Times. All our stories on how individuals and businesses are responding to the pandemic until now are posted there.
Warm regards,
Team Founding Fuel
(Note: Founding Fuel may earn commissions for purchases made through the Amazon affiliate links in this article.)