[By Harvest Plus (CC BY-NC 2.0), on Flickr]
Good morning,
The Buddhist monk Matthieu Ricard who trained as a biochemist in an earlier avatar, is spoken about as the happiest man in the world by many. While that may be subjective, there is no taking away from that we like listening to his talks and reading his works. Such as his book, The Art of Happiness: A Guide to Developing Life's Most Important Skill.
In the third chapter, he attempts to answer a question: Can we cultivate happiness?
"Wealth, pleasures, rank, and power are all sought for the sake of happiness. But as we strive, we forget the goal and spend our time pursuing the means for their own sake. In so doing, we miss the point and remain deeply unsatisfied. This substitution of means for ends is one of the main traps lying across the pursuit of a meaningful life. As the economist Richard Layard puts it: 'Some people say you should not think about your own happiness, because you can only be happy as a by-product of something else. That is a dismal philosophy, a formula for keeping oneself occupied at all costs.'
"If, conversely, happiness is a state that depends on inner conditions, each of us must recognize those conditions with awareness and then bring them together. Happiness is not given to us, nor is misery imposed. At every moment we are at a crossroads and must choose the direction we will take."
Do think about it.
Stay safe and have a good day!
In this issue
Before we open primary schools
The coal workers of Silicon Valley
How to persist
Before we open primary schools
As the number of Covid cases go down, there is more talk about reopening schools. While parents and teachers in urban areas have experienced one kind of difficulty in ensuring children get their education online, those in rural areas have been facing difficulties that are hard to even imagine. A teacher in a small town in Andhra Pradesh we had a chance to speak to said she has no idea how her students are faring, because they give workbooks for students, and they are mostly filled by their parents (that is if children are lucky enough to have parents who have the time and capacity to do it).
But, in India, primary school has been important not merely for what children learn in classrooms, but also for nutrition through noon meal programmes. In IDR, two social sector workers, Achalika Ahuja and Mayurdhar Devolla from Indus Action point to three things that need to be prioritised as we think of opening up schools.
For India, the midday meal programme must be reactivated in the form of cooked meals. These must be distributed to students in school, with schools taking an 'eat and play' approach for the first three months. This would mean focusing on feeding students hot, cooked, nutritious meals and enabling them to play and interact with each other. Opening school playgrounds and/or large halls for 2-3 hours on alternate days would help children ease back into schools after a 15-month gap.
Instead of providing a Rs 100 cash transfer to each child's family under the midday meal scheme, the calorie intake under MDM must be increased for the next six months with the addition of more fruits, milk, and vegetables. This is important in order to compensate for nutritional deficiencies and losses incurred due to missed meals in the pandemic, and to account for those vulnerable to stunted growth.
Teachers must be vaccinated on priority to ensure minimal risk of transmission. Those who have not received a single dose must be prioritised. Partially vaccinated teachers should be given the second dose with a 4-6-week gap—replicating the priority model followed for Indian students going to foreign universities.
Dig deeper
The coal workers of Silicon Valley
As job descriptions go, "content moderator" on a digital platform would sound like perfectly routine. Until we read a report in Time Magazine on what professionals who accept these roles at companies such as WhatsApp have to go through.
"When Alex accepted a job interview at Accenture, the global professional services giant that performs content moderation for WhatsApp, one of the first questions the recruiter asked him was whether he was comfortable looking at child sexual abuse, gore, pornography and bestiality."
The report says that Alex took the job because he needed the money. "[S]oon he found himself tasked with reviewing a queue of child abuse images for hours on end, sometimes hundreds in a day. 'I was haunted by the things that I saw,' he says. 'Sometimes I'd close my eyes and the images would be burned there and I wouldn't be able to avoid them. There were a lot of nights that I would come home and wouldn't be able to sleep.'"
He goes on to describe what he had to go through and says, "[C]ontent moderators are the coal workers of Silicon Valley.
"The work of content moderators keeps social media free, for the most part, of illegal and unsavoury images, videos, and posts. Without content moderators, a visit to social media platforms could be a game of roulette, in which bad luck could leave you traumatized. Most users would probably think twice about returning to the platforms day after day, and companies would not pay large sums to advertise there."
The story is both disturbing and eye-opening at once.
Dig deeper
How to persist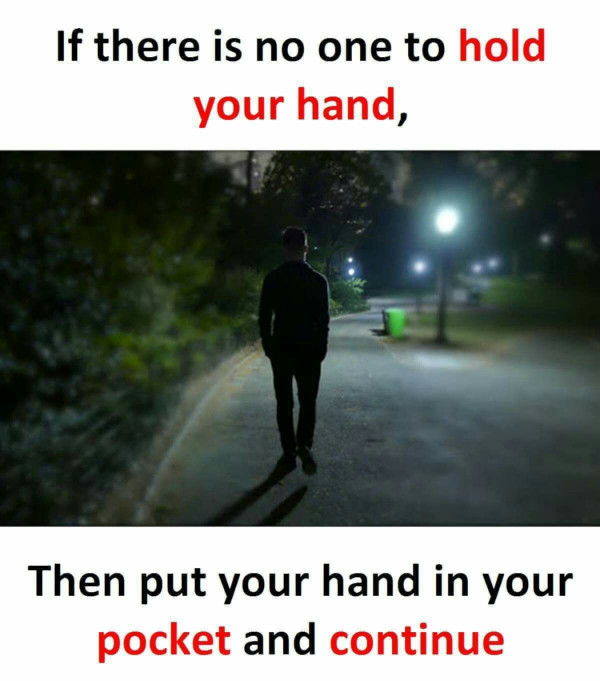 (Via WhatsApp)
Found anything interesting and noteworthy? Send it to us and we will share it through this newsletter.
And if you missed previous editions of this newsletter, they're all archived here.
Bookmark Founding Fuel's special section on Thriving in Volatile Times. All our stories on how individuals and businesses are responding to the pandemic until now are posted there.
Warm regards,
Team Founding Fuel
(Note: Founding Fuel may earn commissions for purchases made through the Amazon affiliate links in this article.)