[By Cherishsantosh, CC BY-SA 4.0, via Wikimedia Commons]
Good morning,
In The Geography of Genius: A Search for the World's Most Creative Places from Ancient Athens to Silicon Valley, Eric Weiner explores cities and regions that helped genius flower. One of the geniuses he talks about is Rabindranath Tagore, whose works continue to live and thrive in Kolkata.
Weiner writes, "Tagore's work possessed the timeless quality that distinguishes all genius. There is nothing yesterday about him. One day, I walk into a music store and am shocked. Shocked that a functioning music store still exists somewhere on the planet, and shocked that the world's last music store contains so much Tagore. Entire aisles are devoted to his music. This would be like finding Gershwin occupying prime real estate in US music stores, if we had music stores, that is. If genius is defined by staying power, then Tagore is clearly a genius. As a popular musician tells me one day over coffee, 'Tagore is the most modern form of music ever. He is the most modern because even now you go to the toilet and you can sing his song. You get onto a bus and you can sing his song. And people do it.'
"A golden age is like a supermarket. It offers boatloads of choice. What you do with that choice is up to you. Shopping at a supermarket doesn't guarantee a delicious meal, but it does make one possible. By the time Tagore came of age, the foundations of the Bengal Renaissance had already been laid. The supermarket was open for business. He was a regular and creative customer there. Tagore, like many geniuses, eschewed parochialism. He took inspiration where he could get it—Buddhism, classical Sanskrit, English literature, Sufism, and from the Bauls, itinerant singers who wandered from village to village, delighting in the moment. The genius of Tagore was the genius of synthesis."
But a supermarket such as Calcutta cannot be designed—and therefore cannot be replicated. It emerges from a synthesis of different worlds. Later on in the chapter, aptly titled 'Genius is Chaotic', Weiner writes, "genius clusters, such as that of Calcutta, are emergent phenomenon, which is why they are so difficult to predict. British and Indian cultures collided, but they did so in complex (not complicated) ways. Alter one variable and you no longer have a golden age."
In this issue
Invent and wander
Interpreting GDP
Meeting expectations
Have a good day!
Invent and wander
In the latest edition of Hustle Fuel, a series that looks at the world of work and entrepreneurship—all male-dominated even now—from a women's lens, Aparajita Bhattacharyya talks to Shruti Gandhi, general partner and founding engineer at Array Ventures.
Among other things, Gandhi spoke about how to find success as a founder and as an investor. She says, "Founders often go in circles, and they're always optimizing for their best outcome… The ability to listen to your gut, go with that data, and not just trying to optimize for the ten best investors out there is the right founder for Array."
From a founder's perspective, Shruti believes that the ones she has found to be able to grow and learn the fastest were those that make quick decisions based on the available data and their instinctive gut reaction.
From an investor's perspective, Shruti diversifies her learning with what she gleans from everyone ranging from C-level operators who shed light on on-the-ground pain points that they are facing to her students at Columbia who keep her abreast of the latest sectoral trends.
Dig deeper
Interpreting GDP
Since Tuesday, the debate on how to interpret India's GDP numbers for the first quarter of FY 2022 has been loud. There is one camp that argues that with growth at a little over 20%, the economy has bounced back. Another camp points out how the economy slumped after the nation-wide lockdown, and that this bounce back is no place where it was during the pre-Covid era.
"The truth lies somewhere in between. The reality is, Q1 FY2022 numbers have been given a huge bump up thanks to the low base of the comparable period in the previous year, Q1 FY2021. More importantly, Q1 coincided with the worst period of second phase of Covid-19. So, we cannot make an assessment, either about the true state of the economy or whether recovery will be sustained," writes Mythili Bhusnurmath, consulting editor of ET Now, in The Economic Times.
"Predicting the health of the economy from GDP numbers is a bit like driving looking at the rear-view mirror. Q1 GDP numbers tell you how the economy performed in the quarter gone by, but they are a poor indicator of how it's going to perform in subsequent quarters…
"[T]he good news is that the economy should do better (though quarterly growth will decline on a purely statistical basis)."
Having said that, Bhusnurmath talks about where her reservations lie as well: "the 'swift rebound in economic indicators' seen by the finance ministry is a rose-tinted vision, confined to the corridors of North Block."
Dig deeper
Meeting expectations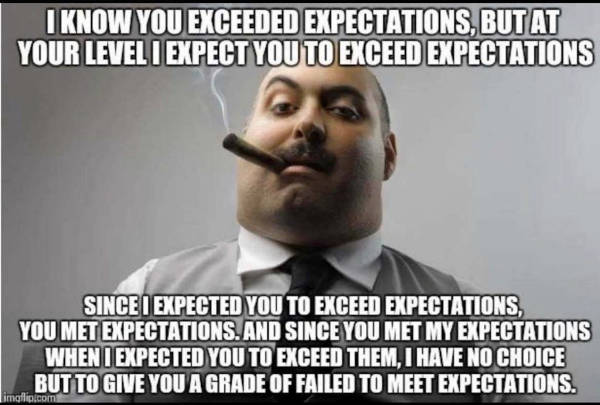 (Via WhatsApp)
Found anything interesting and noteworthy? Send it to us and we will share it through this newsletter.
And if you missed previous editions of this newsletter, they're all archived here.
Bookmark Founding Fuel's special section on Thriving in Volatile Times. All our stories on how individuals and businesses are responding to the pandemic until now are posted there.
Warm regards,
Team Founding Fuel
(Note: Founding Fuel may earn commissions for purchases made through the Amazon affiliate links in this article.)