[From Unsplash]
Good morning,
Rory Sutherland's Alchemy: The Surprising Power Of Ideas That Don't Make Sense is a treasure trove of insights on human behaviour. Sutherland, who is vice chairman at Ogilvy UK, has peppered his book with anecdotes from his work and life. Here's one:
"A few years ago, I was called by someone who was responsible for a programme to install smoke detectors in at-risk American housing. They had a problem: people were happy to receive a free smoke detector, but balked at having more than one installed. For instance, they might accept one in the entrance hall but decline one in a child's bedroom. I am sure that in the longer term there is a design solution to this problem—making smoke detection integral in light bulbs or lighting fixtures, for instance. However, my immediate suggestion was to borrow an approach from restaurant waiters and get people to accept three or four.
"One of the great contributors to the profits of high-end restaurants is the fact that bottled water comes in two types, enabling waiters to ask 'still or sparkling?', making it rather difficult to say 'just tap'. I had the idea of turning up at an apartment with five smoke detectors; the fire officer was to casually carry in all five, before saying, 'I think we can make do with three here … How many would you like, three or four?' We are highly social creatures and just as we find it very difficult to answer the question 'still or sparkling?' with 'tap', it is also difficult to answer the question about 'three or four' smoke detectors with 'one'. As Nassim Nicholas Taleb remarks, 'the way a question is phrased is itself information'."
Have a great week ahead!
In this issue
Should teenagers use social media?
The anti-vaxxer community
Tough questions
Should teenagers use social media?
Social media platforms, especially Facebook, have been hitting the headlines for the wrong reasons, especially since WSJ published a series of pieces based on leaked documents. One of them showed that Facebook actually knew Instagram was toxic for teenage girls. Mark Zuckerberg defended his company saying that the very fact that the company is conducting the research shows its aim is to fix the problem. In a recent piece in The New Yorker, Cal Newport explored the question, talking to a number of experts.
He writes, "I started with the social psychologist Jonathan Haidt, who has emerged in recent years, in both academic and public circles, as one of the more prominent advocates for issues surrounding social media and teenage mental health. In his response to my blunt question, Haidt drew a nuanced distinction between communication technology and social media. 'Connecting directly with friends is great,' he told me. 'Texting, Zoom, FaceTime, and Snapchat are not so bad.' His real concern was platforms that are specifically engineered to 'keep the child's eyes glued to the screen for as long as possible in a never-ending stream of social comparison and validation-seeking from strangers'—platforms that see the user as the product, not the customer. 'How did we ever let Instagram and TikTok become a large part of the lives of so many eleven-year-olds?' he asked."
It's a question worth exploring.
Dig deeper
The anti-vaxxer community
Just why do so many millions of people across the world believe vaccines against Covid are a conspiracy? Sirin Kale writes in The Guardian that "In May, the Center for Countering Digital Hate (CCDH) found that just 12 influencers were responsible for nearly 65% of anti-vaccine content on Facebook and Twitter. 'Many of these leading anti-vaxxers are alternative health entrepreneurs … They're reaching millions of users every day,' says Callum Hood of the CCDH. 'This is a serious problem. Vaccine hesitancy has become a difficult and entrenched obstacle to dealing with the Covid-19 pandemic.'
"Included within the CCDH's 'disinformation dozen' are Joseph Mercola, a US wellness entrepreneur called the 'most influential spreader of Covid-19 misinformation online' by The New York Times; Dr Christiane Northrup, a wellness expert who helped popularise the notorious Covid pseudo-documentary Plandemic by sharing it with her 560,000 Facebook followers; and Kelly Brogan, a contributor to Gwyneth Paltrow's Goop wellness platform. Mikki Willis, the director of Plandemic, is well known in the California yoga scene, while David 'Avocado' Wolfe, a conspiracy theorist and raw food advocate, is a regular figure at anti-vaccination protests across the US…
"Comparing vaccine deployment to historic atrocities such as slavery and the Holocaust is a routine trope in anti-vaccine wellness circles; the Los Angeles wellness and beauty guru Shiva Rose recently compared vaccines to McCarthyism, slavery, the Cultural Revolution, the Spanish Inquisition and the Holocaust, all in one post."
Dig deeper
Tough questions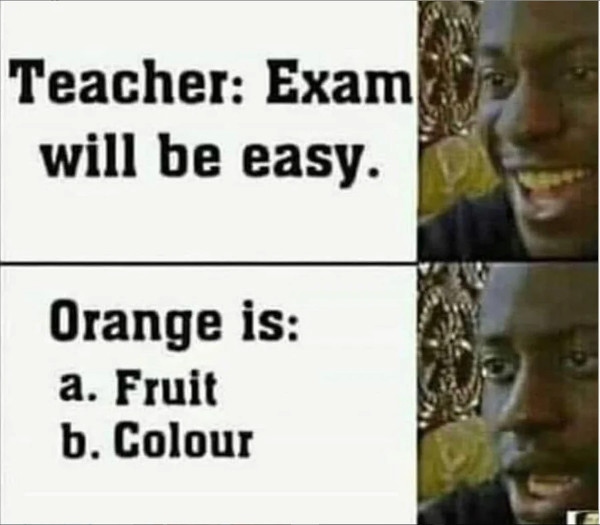 (Via WhatsApp)
Found anything interesting and noteworthy? Send it to us and we will share it through this newsletter.
And if you missed previous editions of this newsletter, they're all archived here.
Warm regards,
Team Founding Fuel
(Note: Founding Fuel may earn commissions for purchases made through the Amazon affiliate links in this article.)