[From Pixabay]
Good morning,
Earlier this year in June, when we asked D Shivakumar, president of the Aditya Birla Group, to recommend five books, Walter Isaacson's The Code Breaker made it to his list. The book just made it to Bill Gates's list of must-reads for the year. With good reason, we think. It asks some compelling questions. If a ravaging disease can be eliminated by gene editing, why not eliminate it?
"Franklin Roosevelt was forged by polio. The challenge transformed his character. Likewise, I knew a guy who was one of the last kids to be touched by polio before Salk and Sabin came up with their vaccines in the late 1950s. He achieved success, I think, partly because of his great depth of character, and he taught all of us about grit and gratitude and humility. My favourite novel, Walker Percy's The Moviegoer, tells of the transformative effect the disabled boy Lonnie has on the other characters…
"Similarly, Jory Fleming is an amazing young man who was born with severe autism as well as other challenging health conditions. He could not cope in class, so he was homeschooled. As he grew older, he taught himself how to deal with the fact that his internal world was different from those of other people. He ended up winning a Rhodes Scholarship to Oxford. In his 2021 memoir, How to Be Human, he reflects on whether gene editing should be used, if it becomes feasible, to eliminate some of the causes of autism. 'You'd be removing an aspect of the human experience,' he writes, 'but for what benefit exactly?' Autism, he argues, is a difficult condition to have, but the challenges largely come because the world is not good at accommodating people whose emotional lives are different. Those differences can actually provide a useful perspective for the rest of us, including on how to make decisions that are not unduly influenced by emotion. 'Should society change to recognize the benefits of autism instead of just the challenges?' he asks. 'Certainly, my experience has been very challenging, and it has been also rewarding. And who knows, hopefully, I'll be able to do something with my life that benefits other people in some way.'
"It's an interesting dilemma. Once a vaccine was discovered to stop polio, we humans quickly and easily decided to use it to eliminate that disease from our species, even at the risk of allowing future Franklin Roosevelts to remain unforged. Using gene editing to prevent disabilities may make society less diverse and creative. But does this give governments the right to tell parents they can't use such technologies?"
There is more to the human experience than what we can imagine.
Announcement: Join us for an insightful conversation with Shankar Maruwada, co-founder and CEO at EkStep Foundation, and Anit Mukherjee, policy fellow at Center for Global Development. Drawing lessons from Aadhaar and India Stack, Shankar and Anit will share how the way we build technology for development—to include millions of people—has completely changed from the way we used to build tech in an earlier era. The session will be moderated by Founding Fuel's NS Ramnath.
Title: Building tech for a billion: Lessons from India
Platform: Twitter Spaces. (Link to join: https://twitter.com/i/spaces/1vAGRklELyvJl )
Time & Date: 8PM IST, Thursday, November 25, 2021
In this issue
The art of leadership: Shastri Vs Dravid
Mukesh Ambani's succession plan
Behind the scenes
The Art of Leadership: Shastri Vs Dravid
In Scroll, Ashish Magotra has a piece that highlights the difference between the styles of Indian men's cricket team's coaches. With Rahul Dravid, he says, the Indian team will enter the age of pragmatism from the age of hyperbole and it will take time for everyone to settle down.
"Ravi Shastri's stint as India coach was dotted with adjectives. Every win was a never-seen-before triumph, every series win was an invitation to greatness and crushing defeats were little more than badges of honour. He had, what one might consider rare, a gift blurring the lines and inspiring confidence where there was little.
"His methods worked too. Under Shastri, India won 25 of the 43 Tests it played. The winning percentages in white-ball cricket were very good as well—51 wins in 76 ODIs and 42 wins in 65 T20Is. The numbers make him among the best coaches India has ever had."
Magotra shares a quote by Shastri that captures his style: "At the highest level, cricketers are more or less settled. So is it more to do with working on their mental strength, helping build their confidence, helping them stay organised in their daily activities as against tinkering with their style of play?"
But Dravid will be different: "If Shastri's was the age of hyperbole then Dravid's is largely expected to be the age of pragmatism. He will look to deal with things in as realistic a manner as possible and that was clear in his first press conference as India head coach as well."
Magotra shares a quote by Dravid that highlight how different his style is: "Teams you coach will come with their unique set of challenges. This is an opportunity to get to know the players and learn what they want. You have to mould yourself to get the best of the players. That's my philosophy."
Dig deeper
Mukesh Ambani's succession plan
Succession planning is a tricky topic and can make or break fortunes and families. It is top of mind for Mukesh Ambani and he is at work to create a plan that works well for his inheritors, reports Bloomberg Wealth.
"The 64-year-old Indian tycoon's favoured plan shares elements with that of Walmart Inc.'s Walton family, people familiar with the matter say, and could provide the framework for one of the biggest transfers of wealth in recent times. Ambani is considering moving his family's holdings into a trust-like structure that will control the Mumbai-listed flagship Reliance Industries Ltd., the people said, asking not to be identified on a topic they're not authorized to discuss publicly…
"Reliance may over time become a holding company for three underlying businesses—energy, retail and digital—which are likely to be listed separately in the future, the people said. The children and Nita would have equal shares in the holding firm, giving them the same level of sway over the listed entities, according to some of the people.
"Such a setup would likely prevent any uncertainty over control that could lead to infighting. And the family will likely have more of a say in the running of Reliance than the Waltons do in Walmart, some of the people said."
Dig deeper
Behind the scenes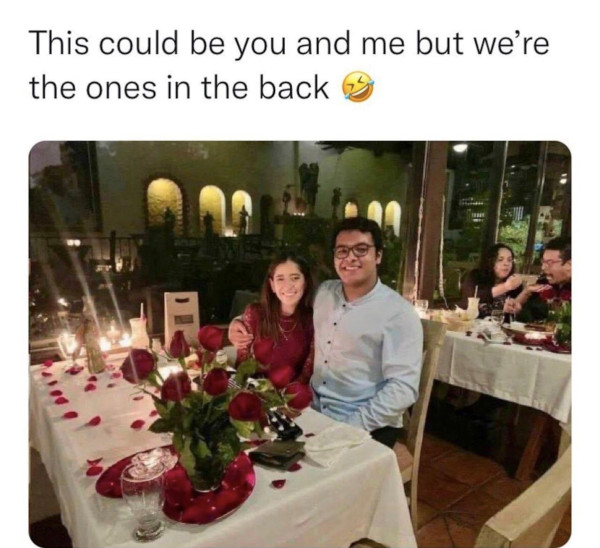 (Via WhatsApp)
Found anything interesting and noteworthy? Send it to us and we will share it through this newsletter.
And if you missed previous editions of this newsletter, they're all archived here.
Warm regards,
Team Founding Fuel
(Note: Founding Fuel may earn commissions for purchases made through the Amazon affiliate links in this article.)