[From Unsplash]
Good morning,
What impact might the Omnicron variant of the virus have on the world? While much appears fuzzy, the pages of history offer some perspective on how pandemics play out. That is why, once again, we revisited the pages of Chinmay Tumbe's The Age of Pandemics. And this passage about the aftermath of the plague sounds eerily familiar.
"Jews emerged as scapegoats in Aragon, Provence, Catalonia, Switzerland, Rhineland and southern Germany, accused by Christians of spreading the plague by poisoning wells, as the exact cause of the plague was not known at that time. Despite the Pope's intervention, violence ensued and property was destroyed or confiscated.
"The medical fraternity tried in vain to provide cures. Steeped in the medical traditions of Hippocrates and Galen and the 'miasma' theory of diseases, which attributed causes to impure air, corpse decay and even astrological events, it found the plague to be a formidable disease to fight against in the fourteenth century. Large-scale public health measures were taken more readily in parts of Europe than in the Middle East, with Italy taking the lead in passing sanitation and burial legislations and travel and cloth-trade regulations. Public assemblies were also curtailed, and at least one city, Milan, which forcefully implemented these measures, rode the plague wave better than others.
"Economic compulsions of keeping infection rates low and trading channels open drove several of these efforts in Italy. These measures in the fourteenth century were critical in shaping European public health organizations in later centuries.
"The short-term effects of the pandemic were costly in human lives, in economic damage through trade disruption, in the psychological impact on survivors, and in the resources expended to contain it. Solidarity and trust also suffered…
"In Italy, wealth inequality declined in the aftermath as real wages rose due to substantial labour scarcity. In northern Europe, the labour shortage may have led more women to join the labour market and thus fundamentally change demographic behaviour."
You may want to tune in to a conversation we had with Tumbe earlier this year. It is a reminder to "Keep Calm and Study History".
In this issue
Vivek Wadhwa on why US tech majors want Indian CEOs
The case for Bitcoin
Future of learning
Vivek Wadhwa on why US tech majors want Indian CEOs
Hardly a few days passed since Parag Agrawal took over as CEO of Twitter, and he has already announced a major reshuffle in the company. The Washington Post reports, "the shake-up, meant to streamline the company's operations and accelerate its growth, will bring together employees previously divided by job function—such as engineering, design and product development—on teams organized by what they're working on, such as consumer product, revenue and core tech."
However, Twitter watchers expect to see something even deeper. Vivek Wadhwa, coauthor of From Incremental to Exponential: How Large Companies Can See the Future and Rethink Innovation, writing in Fortune, points out to the big cultural shift that took place in Microsoft and Google after Satya Nadella and Sundar Pichai, respectively, took over as CEOs of the two major tech firms.
Wadhwa writes, "Twitter has received a barrage of justified criticism over a toxic work culture and insensitivity to abuses on its platform. Plus, Jack Dorsey was a part-time CEO, also running payments company Square and championing blockchains and cryptocurrencies. Dorsey's predecessor, Dick Costolo, is someone I personally tangled with when I noted that there was a problem with the company's chauvinistic culture and all-male board. As many tech CEOs do, his response was to publicly attack me, rather than listen to criticism.
"It's a response that none of the Indian CEOs that I know would make—and that is why they are being chosen to run America's leading technology companies."
One of the reasons that Wadhwa offers, a little earlier in his column, is the experiences that Indians face as immigrants. He writes, "there is the humility that comes from moving to new lands. Talk to almost any immigrant, regardless of origin, and he or she will share stories about leaving social status behind in their home country and working their way up from the bottom of the ladder in the adopted land. It's a humbling process; you learn many valuable lessons when starting from scratch and working your way to success."
Dig deeper
The case for Bitcoin
Over the last few weeks, we have been exchanging notes on cryptocurrencies with Venkatesh Hariharan, India representative of the Open Invention Network. This is a theme he has given much thought to and over the weekend, he pointed us to the updated version of an essay on Bitcoin by Vijay Boyapati. The essay offers depth, history and clarity and was first published in 2018 and the Australian software engineer who used to work at Google in Silicon Valley has recently published a book on the theme.
"No monetary good has a history as long and storied as gold, which has been valued for as long as human civilization has existed. Coins minted in the distant days of antiquity still maintain significant value today. The same cannot be said of fiat currencies, which are a relatively recent anomaly of history. From their inception, fiat currencies have had a near-universal tendency toward eventual worthlessness. The use of inflation as an insidious means of invisibly taxing a citizenry has been a temptation that few states in history have been able to resist. If the 20th century, in which fiat monies came to dominate the global monetary order, established any economic truth, it is that fiat money cannot be trusted to maintain its value over the long or even medium term. Bitcoin, despite its short existence, has weathered enough trials in the market that there is a high likelihood it will not vanish as a valued asset any time soon. Furthermore, the Lindy effect suggests that the longer Bitcoin remains in existence the greater society's confidence that it will continue to exist long into the future. In other words, the societal trust of a new monetary good is asymptotic in nature, as is illustrated in the graph below:"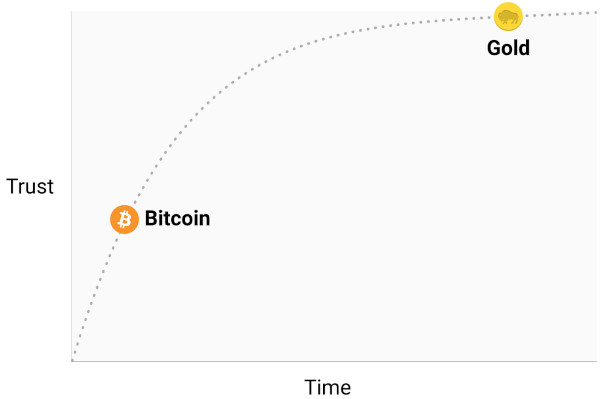 Dig Deeper
Future of learning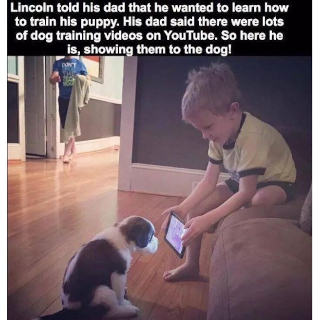 (Via WhatsApp)
Found anything interesting and noteworthy? Send it to us and we will share it through this newsletter.
And if you missed previous editions of this newsletter, they're all archived here.
Warm regards,
Team Founding Fuel
(Note: Founding Fuel may earn commissions for purchases made through the Amazon affiliate links in this article.)