[From Pixabay]
Good morning,
We live in times when the term 'surveillance state' has entered everyday vocabulary. There is a constant worry that the state is collecting too much data about citizens. In How to Make the World Add Up: Ten Rules for Thinking Differently About Numbers, Tim Harford makes an important point: what if the data collected by the state is flawed?
Harford writes, "in his magisterial book Seeing Like a State, James C. Scott argues that the statistical information that states gather is flawed, missing the local details that matter. Imagine, say, a rural community in Southeast Asia with complex customs regarding a piece of local land. Every household has some rights to farm the land, in rough proportion to its number of able-bodied members; then after each harvest, it becomes common land for grazing. Everyone can gather firewood, too, but the village baker and blacksmith are allowed to gather more. A surveyor from the new national land registry turns up, asking, 'Who owns this land?' Well—it's not so simple.
"Now, it's one thing to be wrong, or to have a view of the world that misses out on something important. But, argues Scott, because the state is powerful, its misperceptions of the world often take physical form, producing well-meaning but clumsy and oppressive modernist schemes that ignore local knowledge and stifle local autonomy. Perhaps our frustrated land registry surveyor decides to write on her clipboard that the local government owns the land; then a few years later the villagers are surprised to find the land being cleared for a palm oil plantation."
In this issue
Shrug and move on
How matrimony sites are hit
Rounding off
Have a good day!
Shrug and move on
It's that time of the year when most of us sit down with friends and family. As most of us wind down, it's a good time to pause and take stock. If any stimulus is needed, then this interview with R Ashwin, the ace Indian spinner, by Sidharth Monga in The Cricket Monthly is something we highly recommend. Ashwin speaks from the heart and bares his soul. This extract offers a glimpse of what we mean.
[Monga] When Kuldeep Yadav took those five wickets in Sydney and Ravi Shastri said he was India's No. 1 overseas spinner, he said: "There is a time for everyone." Which I felt suggested somebody else's time had come and gone. Did that have any impact on you?
[Ashwin] I hold Ravi bhai in high esteem. We all do. In that moment, though, I felt crushed. Absolutely crushed. We all talk about how important it is to enjoy your team-mates' success. And I was happy for Kuldeep. I have not been able to get a five-for but he has a five-for in Australia. I know how big it is. Even when I have bowled well [at other times], I haven't ended up with a five-for. So I am genuinely happy for him. And it's an extremely happy occasion, to win in Australia.
But if I have to come and partake in his happiness, and the success of the team, I must feel like I belong there. If I feel like I am being thrown under the bus, how am I supposed to get up and come for a party to enjoy the team's or team-mate's success? I went back to my room and then I spoke to my wife. And my children were there. So we were able to, you know, shrug it off, and I still made it to the party, because, end of the day, we had won a massive series.
Dig deeper
How matrimony sites are hit
Every decision has second-order outcomes. Consider the recent decision by the government to raise the legal age for women to get married to 21 years from 18. It places both genders on par. While it is widely hailed as a progressive step, the New Indian Express reports that it has driven matrimonial websites into a funk.
"Murugavel Janakiraman, founder and CEO of Matrimony. com, India's leading matrimonial site, said the subscription fee would be refunded if women's marriage age is increased to 21 years. The site runs a state-centric section called Kerala Matrimony.
"'We are a serious player in the sector. We hardly have any female user aged below 21 years. We will definitely refund those who belong to the 18-20 age bracket,' he said. 'Raising women's marriageable age to 21 years is a progressive step. It will help them take a more mature view of choosing a life partner and participate better in the matchmaking process,' he said.
"The Kudumbashree Matrimony, an all-woman self-help group under the state government, has decided to take this as an opportunity to spread awareness about education and the ill effects of early marriage. Sindhu Balan, founder of Kudumbashree Matrimony, said the site has decided to remove entries of all women aged below 21 years."
Dig deeper
Rounding off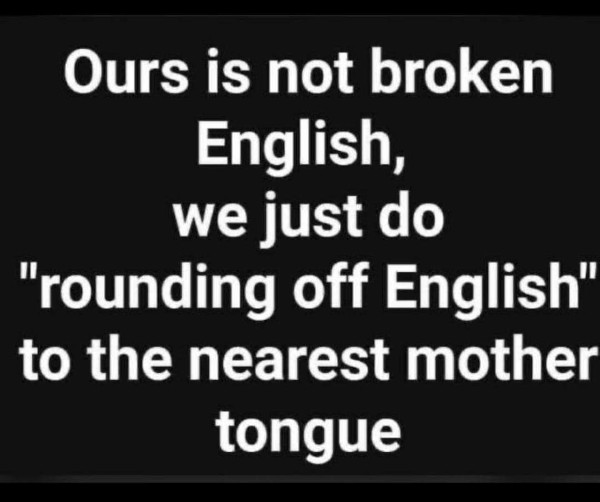 (Via WhatsApp)
Found anything interesting and noteworthy? Send it to us and we will share it through this newsletter.
And if you missed previous editions of this newsletter, they're all archived here.
Warm regards,
Team Founding Fuel
(Note: Founding Fuel may earn commissions for purchases made through the Amazon affiliate links in this article.)