[RIBI Image Library, CC BY 2.0, via Flickr]
Good morning,
Public policy is a theme that fascinates us and In Service of the Republic by Vijay Kelkar and Ajay Shah is one of the most compelling books on the theme from an Indian lens. Consider this problem they throw light on.
"When we think of a given government intervention, we need to judge how hard it would be for successful implementation. Suppose the Indian state is evaluating a universal human papillomavirus (HPV) immunization programme for children. While we know that this is hard, it is in the zone of feasible policy pathways. But suppose the Indian state is evaluating a programme where officials will interview unemployed individuals and decide which of them should get welfare payments every month. This seems beyond the reach of the implementation capacity of the Indian state.
"What are the general principles through which we can engage in such reasoning?"
They offer four pointers.
"Number of transactions: It is easier to achieve state capacity on a problem where there are a smaller number of transactions. A vast sprawling machinery involves greater agency problems; it is difficult to be sure that every element of the administrative machine is working correctly.
"Discretion: It is easier to achieve state capacity when there is low discretion. An immunization programme is a good example, where there is a population-scale outreach, but the work that has to be done by each civil servant is fixed and there is no discretion.
"Stakes: It is harder to achieve state capacity when there is more at stake for private persons. Problems like the criminal justice system, the judiciary, the tax system and financial regulation are the hardest puzzles. Here, the decisions of state agents have enormous consequences for individuals, and private persons will devote considerable effort in trying to influence the outcome.
"Secrecy: The bulk of the working of the Ministry of Rural Development takes place in the open. Policy documents and data sets come out into the public domain. This makes the feedback loops of analysis and criticism more effective. In contrast, the secrecy that surrounds a ministry, such as the Ministry of Defence, can serve as a cloak for poor performance."
Fascinating, isn't it?
In this issue
Tim Cook's secret sauce
Sidney Poitier's best films
Potshot
Tim Cook's secret sauce
There will be case studies, books, documentaries about Apple under Tim Cook, but right now we have a sharp piece in FT that points out what Cook did with Apple. The piece by Patrick McGee quotes Dan Wang, professor of business at Columbia University.
"[Steve] Jobs had an amazing run, he says, but his focus on products meant revenues were inherently volatile, like that of a fashion company. 'If you can predict next year's consumer tastes, then you enjoy all the riches—it's winner takes all,' he says. 'But if you get it wrong, you bear that cost. And what Tim Cook did well is to take Apple out of this cycle of having to search for a new hit product every time'…
"Two major products have emerged in Cook's first decade, AirPods and the Apple Watch—big successes with market shares of 25% and 31%, respectively. But the services division has proved far more significant. Last year it delivered nearly $70bn in revenue—roughly double that of the Mac, iPad or wearables divisions—and margins were 70%.
"During his time at the helm, Apple's annual revenues have ballooned from $108bn in the year he took over to $365bn in 2021. Net profits have grown 3.7 times, from $26bn to $95bn.
"But more significant is how Cook has built a services juggernaut to eke out every penny of the Apple ecosystem, garnering a steady stream of recurring revenues from App Store fees and nearly 800m customers paying for digital media that expanded during his tenure. That substantially reduced Apple's dependence on the iPhone—and propelled the company's share price to a level where its price-to-earnings ratio is now three times higher than what it was a decade ago."
Dig deeper
Sidney Poitier's best films
Sidney Poitier died last week and the tributes haven't stopped pouring in. The first African American actor to win an Academy Award for Best Actor in 1964, his performances are etched in the minds of art lovers the world over. That is why when Matt Zoller Seitz wrote why the man matters and published a guide to his most memorable films in Vulture, we latched on to it right away.
"It's a biographical timeline of work, showing how Poitier's image evolved and adapted to suit the times. I hope it will also suggest the outlines of his struggle with the central contradiction of his life: a desire to break down barriers for the next generation of Black artists butting up against a need to appeal to white mainstream audiences at a time (roughly 1950-1974) when there was no Black American commercial cinema to speak of (save for independent work and, toward the tail-end of his stardom, some medium-budget studio pictures that could only exist once the old, racially exclusionary studio system had collapsed)."
Dig deeper
Potshot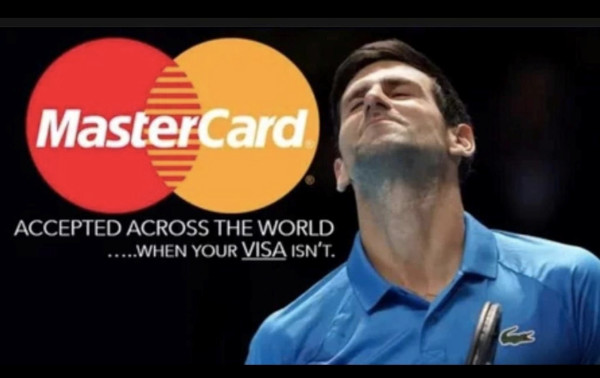 Unless you have some help from the judiciary
(Via WhatsApp)
Found anything interesting and noteworthy? Send it to us and we will share it through this newsletter.
And if you missed previous editions of this newsletter, they're all archived here.
Warm regards,
Team Founding Fuel
(Note: Founding Fuel may earn commissions for purchases made through the Amazon affiliate links in this article.)