[From Pixabay]
Good morning,
Over the last few weeks, the stock markets have been volatile and have left both investors and observers exasperated. Just why does it behave the way it does? And how is anyone to comprehend how to deal with the beast that the stock market is? Times such as these, the pages of Poor Charlie's Almanack are worth looking into. It is packed with wisdom distilled from Charles Munger who is widely considered one of the most thoughtful investors of all time.
"The number one idea is to view a stock as an ownership of the business and to judge the staying quality of the business in terms of its competitive advantage. Look for more value in terms of discounted future cash-flow than you are paying for. Move only when you have an advantage. It's very basic. You have to understand the odds and have the discipline to bet only when the odds are in your favour. We just keep our heads down and handle the headwinds and tailwinds as best we can, and take the result after a period of years."
As we've noted, Munger doesn't make a lot of investments. His approach is perhaps best summarised by Thomas Watson Sr., the founder of IBM: "'l'm no genius. I'm smart in spots and stay around those spots.' If Charlie knows anything, he knows his 'spots': his carefully identified circles of competence. To stay within these circles, he first applies a basic, overall screen, designed to limit his investment field to only 'simple, understandable candidates.' As he says, 'We have three baskets for investing: yes, no, and too tough to understand.'
"To identify potential 'yes' candidates, Charlie looks for an easy to understand, dominant business franchise that can sustain itself and thrive in all market environments. Understandably, few companies survive this first cut. Many investor favourites such as pharmaceuticals and technology, for example, go straight to the 'too tough to understand' basket. Heavily promoted 'deals' and IPOs earn immediate 'no's.' Those that do survive this list winnowing are subjected to the screens and filters of Charlie's mental model approach. The process is intense and Darwinian, but also efficient. Charlie detests 'placer mining,' the process of sifting through piles of sand for specks of gold. Instead, he applies his 'Big ldeas from the Big Disciplines' to find the large, unrecognised nuggets of gold that sometimes lie in plain sight on the ground.
"Throughout his exhaustive evaluation, Charlie is no slave to a database: He takes into account all relevant aspects, both internal and external to the company and its industry even if they are difficult to identify, measure, or reduce to numbers. His thoroughness, however, does not cause him to forget his overall 'ecosystem' theme: Sometimes the maximisation or minimisation of a single factor (notably specialisation, as he likes to point out regarding Costco's discount warehouses) can make that single factor disproportionately important."
Have a good day!
Principles vs. power [FF Exclusive]
Last Friday, Founding Fuel brought together Sundeep Waslekar, president, Strategic Foresight Group, a leading think tank that advises governments around the world and Vivek Y Kelkar, co-editor and co-founder, The Cosmopolitan Globalist, an international current affairs online magazine to discuss the Russia - Ukraine war.
The conversation covered broadly three areas.
The genesis of what led to the crisis: the immediate and historical context
Scenarios of what might happen next—early trends
Implications for the global world order and the economic fallout
Here's a short extract from a summary of the conversation:
Should India retain neutrality? Or will we put ourselves in a corner and suffer US sanctions?
If there is a China-India conflict of a serious nature, Russia will try to play peacemaker. It cannot afford to lose either China (a big market for agriculture) or India (for its defence equipment). And New Delhi expects it.
Despite all our bravado, we know we are weak vis-a-vis China. South Block will want to have its options open to resolve conflicts so we can continue on our path of economic development.
This is not the first major invasion in recent times. Russia has attacked Chechnya, Georgia. The US has attacked Iraq, Syria, Libya for flimsy reasons; Serbia has attacked Bosnia and Herzegovina and squeezed its neck for three years. Nato has attacked Serbia. So, attacking other countries is a common game. There is no long peace that Steven Pinker and others claim. And the world has accepted these invasions.
The world, including India, has to answer a fundamental question: Do we want a world governed by principles, or by politics of power? If we want a world governed by principles, we have to make every possible effort to come together as an international community and stop invasions. It is not a question of choosing between Russia and Ukraine.
As a country, if we think we are civilised, governed by morals, we should oppose it. If we believe in power politics we can change our policy as we like.
Dig deeper
An astonishing con job
One of the most astonishing con jobs we have heard about in recent times is the story of a dynamic design firm called Madbird and its charismatic boss Ali Ayad. The BBC spent a year investigating the story.
"The Zoom call had about 40 people on it—or that's what the people who had logged on thought. The all-staff meeting at the glamorous design agency had been called to welcome the growing company's newest recruits. Its name was Madbird and its dynamic and inspirational boss, Ali Ayad, wanted everyone on the call to be ambitious hustlers—just like him.
"But what those who had turned on their cameras didn't know was that some of the others in the meeting weren't real people. Yes, they were listed as participants. Some even had active email accounts and LinkedIn profiles. But their names were made up and their headshots belonged to other people.
"The whole thing was fake—the real employees had been 'jobfished'."
For people who had brought into the story and joined the firm, it meant much. "For them, the job represented more than just a pay cheque—but a UK visa too. If they passed their six-month probation period, and met their sales targets, their contracts said Madbird would sponsor them to move to the UK.
"Ali Ayad knew what it could mean to make a new life in the UK. He often talked to Madbird staff about his past before settling in London. But there were many versions of his story.
"To one person he introduced himself as a Mormon, from Utah in the US. To others, he was from Lebanon, where a difficult childhood had taught him how to be a hustler. Even his name changed. Sometimes he added a second 'y' to his surname, spelling it 'Ayyad'. Other times he signed off as 'Alex Ayd'.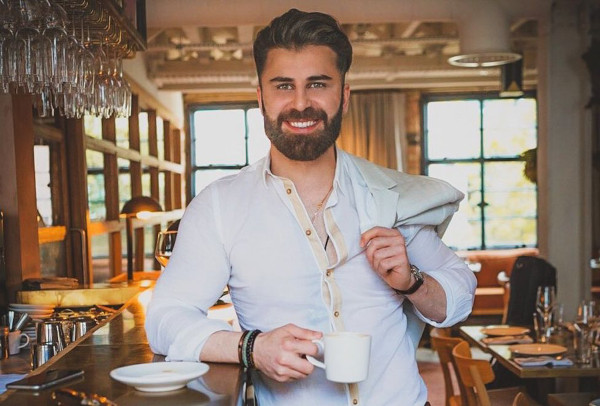 "But some chapters in the story he told people were consistent. Key—above all—was the time he spent as a creative designer at Nike. He told everyone about working at the fashion brand's Oregon headquarters in the US. It was where he'd met Dave Stanfield, Madbird's co-founder.
"The stories about Ali's high-flying career didn't seem far-fetched. He was a smooth operator on video calls—intense, charismatic, even appearing caring. He spoke with confidence, sometimes bordering on bullishness. It is how he persuaded at least three people to quit other jobs to work for him."
Dig deeper
Inflation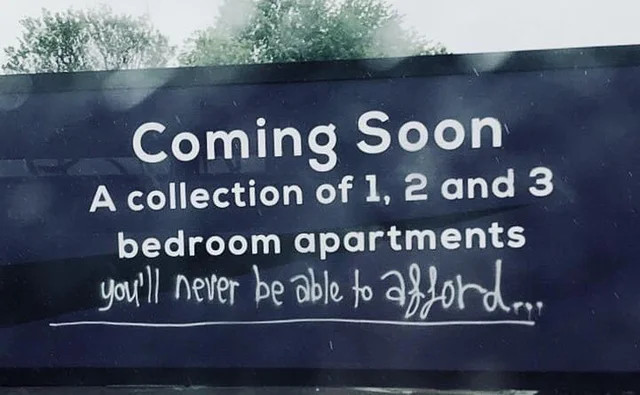 (Via WhatsApp)
Found anything interesting and noteworthy? Send it to us and we will share it through this newsletter.
And if you missed previous editions of this newsletter, they're all archived here.
Warm regards,
Team Founding Fuel