[From Unsplash]
Good morning,
Stefan G Bucher is a writer, designer and illustrator. And a book he put together—344 Questions: The Creative Person's Guide to Insight, Survival and Artistic Fulfillment—is one of our most treasured possessions. This is because the pages do not contain answers. There are only questions.
To ask what matters most that we may not have thought about, he reached out to fine minds across various domains. They flag questions we ought to be thinking about. And how to think the answers through. The outcome is a compilation of questions that are illustrated as flowcharts. Consider this: What would photographer and director Jona Frank like to know?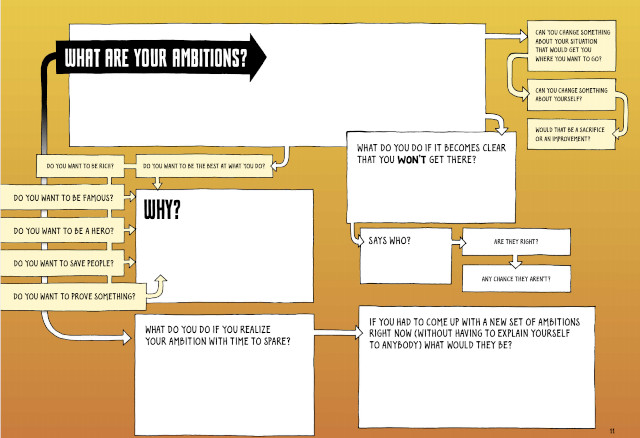 This is a book we like to revisit every once a while. Over time, some answers stay constant and some change. We like to think of this book as an essential GPS every personal library must have.
Have a good day!
Managing the economy as if people mattered [FF Exclusive]
Narrating human stories from India and across the world, Arun Maira explores the all important question about the purpose of the economy.
"Michael Sandel, the US philosopher, organized a seminar on the Challenges of Global Capitalism at the Aspen Institute in Colorado in 2002… Sandel asked us to read articles in journals and passages from books which he had selected to make us think more deeply about the social and ethical consequences of the global drive for more economic growth as the solution for almost everything.
"An article in an American magazine told the story of a young, upwardly mobile 'two incomes two kids' couple in Los Angeles. Both husband and wife were well-paid professionals. They had a full-time Filipino nanny who took care of their two young children while they devoted themselves to competing with other upwardly mobile professionals and earning more… "
After sharing more details about the couples and the nanny, Maira draws our attention to the inherent conflict of the situation. He writes:
"Sandel asked us to consider this arrangement. It seemed good for the economies of both the US and the Philippines. It worked for the young American woman who felt compelled to work to earn 'enough'; and the Filipino nanny too who was compelled to work to earn. What about their children, none of whom was getting the full care of their mothers though one had a nanny to assist her, and the nanny had her old parents to step in for her? Though the work arrangements were good for the economies of both families, they did not seem the best for the all-round well-being of everyone involved."
Towards the end of the essay, Maira tells us why we should seriously rethink the economic model that guides the world today.
"The purpose of human lives is not to make economies larger; rather, the purpose of a good economy must be to improve human well-being. By exploiting the environment and other human beings, for increasing a corporations' shareholders' wealth, or our personal wealth, we destroy the sources of our own well-being. When we care for the natural environment, we preserve our natural capital. And when we care for others, we increase the social capital of our communities and our countries. In transactions of caring for others what's in it for me is my own well-being.
"The time has come to recouple the economy with society. A society should not be constructed to serve the economy and increase its size. The economy should be reformed to serve society and improve all-round human and ecological well-being."
Dig deeper
Life beyond Mastercard and Visa
Even before the crisis in Ukraine erupted, concerns had been articulated at the highest levels in policy making circles over the stranglehold that Mastercard and Visa have on the payments business. Prime Minister Narendra Modi has gone on the record back in 2018 encouraging Indians to use RuPay, the Indian alternative.
While he has a point, Andy Mukherjee points out in Bloomberg that "The 1% to 2% of the population with meaningful purchasing power isn't quite ready to junk their Visa or Amex cards. Winning over the credit-card customers who spent 878 billion rupees ($11 billion) with merchants in January—50% more than debit-card users—won't be easy."
Having said that, Mukherjee goes on to say that the fear isn't entirely misplaced and India has other options to explore and build on as well. "Unified Payments Interface, a public utility operated by NPCI, is a mobile phone-based technology under Indian control. Apps running over it are handling as much in merchant payments as debit and credit cards put together. Including person-to-person transfers, digital transactions are five times as big as cards payments and growing rapidly. NPCI's international wing signed a deal with Dubai's Mashreqbank PSC last year to let the 2 million Indians who visit the Gulf emirate annually use UPI."
But in the longer term, "India could opt for another solution: Nexus, which is the Bank for International Settlements' blueprint for 24/7, real-time cross-border payments. The prototype, developed with the cooperation of NPCI and the Monetary Authority of Singapore, could link up the digital payment systems that exist in 60-plus nations—with room for more to join."
Dig deeper
Defy convention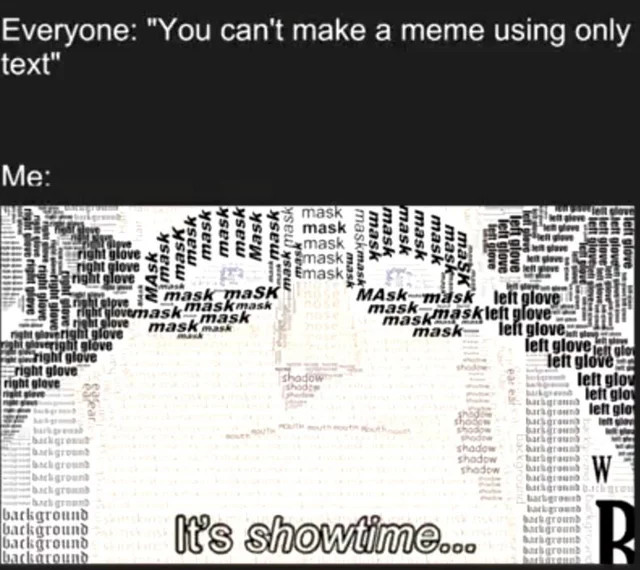 (Via Reddit)
Found anything interesting and noteworthy? Send it to us and we will share it through this newsletter.
And if you missed previous editions of this newsletter, they're all archived here.
Warm regards,
Team Founding Fuel