[From Unsplash]
Good morning,
In The Checklist Manifesto: How to Get Things Right, Atul Gawande uses a compelling thought experiment to see that a system is more than its parts.
"We're obsessed in medicine with having great components—the best drugs, the best devices, the best specialists—but pay little attention to how to make them fit together well. Berwick notes how wrongheaded this approach is. 'Anyone who understands systems will know immediately that optimizing parts is not a good route to system excellence,' he says. He gives the example of a famous thought experiment of trying to build the world's greatest car by assembling the world's greatest car parts. We connect the engine of a Ferrari, the brakes of a Porsche, the suspension of a BMW, the body of a Volvo. 'What we get, of course, is nothing close to a great car; we get a pile of very expensive junk.'
"Nonetheless, in medicine that's exactly what we have done. We have a thirty-billion-dollar-a-year National Institutes of Health, which has been a remarkable power house of medical discoveries. But we have no National Institute of Health Systems Innovation alongside it studying how best to incorporate these discoveries into daily practice—no NTSB equivalent swooping in to study failures the way crash investigators do, no Boeing mapping out the checklists, no agency tracking the month-to-month results.
"The same can be said in numerous other fields. We don't study routine failures in teaching, in law, in government programs, in the financial industry, or elsewhere. We don't look for the patterns of our recurrent mistakes or devise and refine potential solutions for them.
"But we could, and that is the ultimate point."
The book itself makes the argument that in field after field, using a simple checklist can significantly reduce mistakes. A complex problem can indeed have a simple solution.
The debate around WFA
How the workplace is evolving based on choices management teams make is a theme we are looking at with much interest. That is why we try to tune in to as many conversations happening around it. So, Prithwiraj Choudhury at Harvard Business School is geography agnostic and believes passionately that the culture of work from anywhere (WFA) will prevail in the long run. He shared his reasons with The Times of India from an employer's perspective.
First, you can look outside your geography and "The world becomes your labour market". Second, "the diversity of the workforce can also go up, because now you can hire from places you've never hired from before." And "it leads to cost-saving, because you don't need as much real estate, parking facilities or dining facilities."
While on the theme, The Wall Street Journal reported how Mark Zuckerberg and the leadership team at Meta are taking WFA to extreme levels. The company's senior leadership team including Zuckerberg have been spending more time away from headquarters. Even as they do this, the company's stock price is down more than 32% and there are voices of concern if WFA is the right thing under such circumstances.
"That plunge has cost the company more than $300 billion in market value. The drop was a result of a number of challenges facing Meta, including growing competition by Chinese rival TikTok, a declining user base and continuing impact to the company's advertising business from privacy changes to Apple Inc.'s iOS that Meta said it expects will cost the company some $10 billion this year.
"Having this many top executives spread across so many different time zones is a concern considering that the company's most recent quarterly results seemed to call for more of an all-hands-on-deck situation, said David Heger, an analyst at Edward Jones. 'Considering the juncture that the company's at right at the moment, it may not be the ideal time to be experimenting with your top managers working remotely,' he said."
But opinions are divided and we are listening to all of it very closely. "With Meta pushing to build more products for its users that allow them to interact online virtually, having executives spread out geographically might be an asset, said Stephen Lee, founding principal at Logan Capital, a registered investment adviser that has bought Meta shares on behalf of clients."
Dig deeper
Booster shots
Even as economic and social activities pick up speed with falling Covid cases, there is some concern about another wave hitting the country. As we have seen during the current wave, vaccines have given some degree of protection even to those who caught the virus. Many public health experts are convinced that a booster shot might even give higher protection. While India has rolled out booster shots for some categories, it might not have chosen the most optimal path, according to virologist Shahid Jameel.
BBC reports: "Since the government has decided that the booster will be the same vaccine that was given to a person for their first and second doses, Covishield is mainly being given as a third dose.
"Therein lies part of the problem. Virologist Shahid Jameel believes India is 'ignoring the science behind booster doses'.
"mRNA vaccines—they use bits of genetic code to cause an immune response—such as Pfizer-BioNTech or Moderna followed by a protein-based vaccine like Novavax are the best boosters available, he says.
"mRnA vaccines are still not available in India. But Serum Institute is making a local version of Novavax called Covovax—it has already exported 40 million doses.
"'Why is it not being approved as a booster in India? Should the best option not be available to Indians?' asks Dr Jameel."
Dig deeper
When all else fails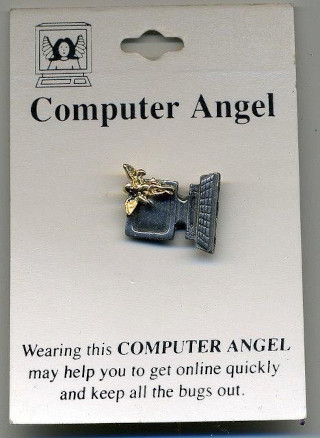 (Via WhatsApp)
Found anything interesting and noteworthy? Send it to us and we will share it through this newsletter.
And if you missed previous editions of this newsletter, they're all archived here.
Warm regards,
Team Founding Fuel