[From Unsplash]
Good morning,
In Black Box Thinking, Matthew Syed makes a strong case for changing our attitude towards failure. He argues that we should confront mistakes, and like how the airline industry learns from the black boxes of crashed planes, seek to learn as much as we can from our failures. Towards the end of the book, he writes:
"How can we harness the power of learning from mistakes in our jobs, our businesses, and in our lives?
"The first and most important issue is to create a revolution in the way we think about failure. For centuries, errors of all kinds have been considered embarrassing, morally egregious, almost dirty. The French Larousse dictionary historically defined error as a vagabondage of the imagination, of the mind that is not subject to any rule.
"This conception still lingers today. It is why children don't dare to put their hands up in class to answer questions (how embarrassing to risk getting an answer wrong!), why doctors reframe mistakes, why politicians resist running rigorous tests on their policies, and why blame and scapegoating are so endemic.
"As business leaders, teachers, coaches, professionals, and parents, we have to transform this notion of failure. We have to conceptualise it not as dirty and embarrassing, but as bracing and educative. This is the notion we need to instil in our children: that failure is a part of life and learning, and that the desire to avoid it leads to stagnation.
"We should praise each other for trying, for experimenting, for demonstrating resilience and resolve, for daring to learn through our own critical investigations, and for having the intellectual courage to see evidence for what it is rather than what we want it to be.
"If we only ever praise each other for getting things right, for perfection, for flawlessness, we will insinuate, if only unintentionally, that it is possible to succeed without failing, to climb without falling. In a world that is complex, whose beauty is revealed in its intricacy and depth, this is misconceived. We have to challenge this misconception, in our lives and in our organisations."
The 10-minute delivery economy
It is with much interest that we are watching the rise of the 10-minute delivery economy and are poring over every bit of news on what is powering this ecosystem. For instance, a report by Rica Bhattacharrya in The Economic Times has it that to fuel growth here, "More than 400,000 jobs will be up for grabs for last-mile delivery and supply-chain personnel in the next 90 days, almost 50% up from a year ago, according to various estimates. Manpower needs will be spread across grocery and food deliveries, medicines, apparel and fashion and will be a mix of regular and gig workers.
"Shadowfax Technologies, which works with online marketplaces such as Flipkart Quick, Zepto, BigBasket and Swiggy Instamart, plans to increase its hiring of delivery agents by three times in 2022 compared with last year.
"India's quick-commerce market is set to reach a size of close to $5.5 billion by 2025, growing 15 times its current size and leading other markets including China in terms of customer adoption, according to a recent report by management consulting firm RedSeer.
"Ecom Express is doubling its intake of delivery associates to 30,000 this year from 17,000 last year as it sees a massive uptake in delivery from across India, especially from tier III/IV cities and remote parts of the country."
Dig deeper
Later this evening, we will do a deep dive on the theme. Join in.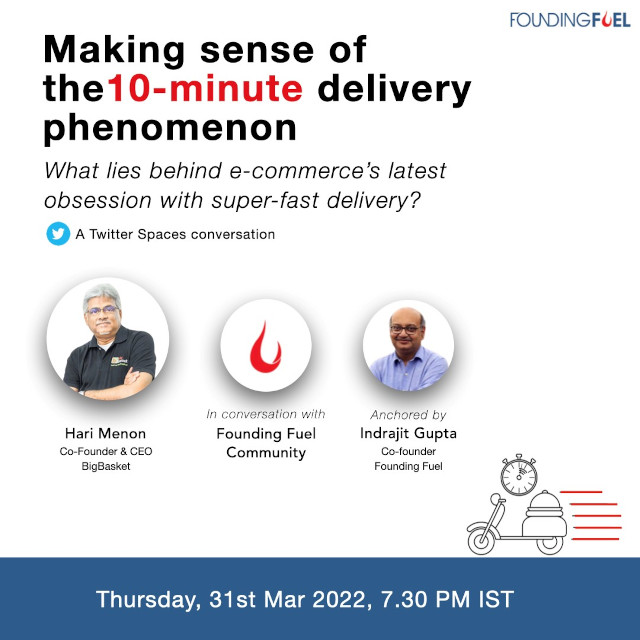 Coffee gathers steam
When Matt Chitharanjan and Namrata Asthana moved to New Delhi from Chennai in 2012, they couldn't find the kind of coffee they were used to at home. Much looking for it later, they gave up and decided to start a venture that served fresh coffee. That's how the speciality brand Blue Tokai Coffee Roasters came to life in early 2013, Andrew Clarance writes on BBC.
"Today, the hip coffee brand is a popular choice for India's urban millennials, with 50 outlets in some of India's priciest locations and thousands of customers across the country. They've roasted more than 1,000 tons of coffee and served close to three million cups so far. Now, they don't need to convince coffee growers to sell them their best stock." Better still, it paved the path for other brands such as Third Wave Coffee and Sleepy Owl to emerge. But this does not suggest that coffee has gone mainstream. Arvind Singhal, a consultant with Technopak Advisors, tells Clarance, "You could have 1,000 of these cafes and you'll still be hard pressed to find one specialty coffee cafe next to you."
The market is just about beginning to pick up and startups are tinkering in the space. They see potential.
Dig deeper
Proving the point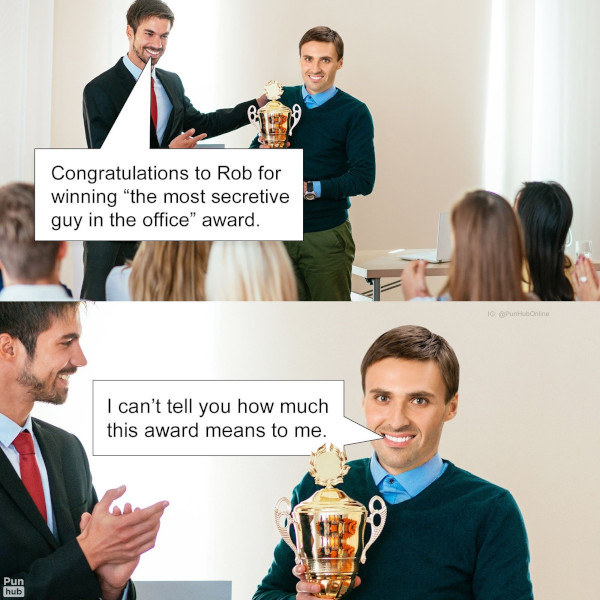 (Via WhatsApp)
Found anything interesting and noteworthy? Send it to us and we will share it through this newsletter.
And if you missed previous editions of this newsletter, they're all archived here.
Warm regards,
Team Founding Fuel