[JD Lasica from Pleasanton, CA, US, CC BY 2.0, via Wikimedia Commons]
Good morning,
Jimmy Soni's book The Founders: The Story of Paypal and the Entrepreneurs Who Shaped Silicon Valley gives us a glimpse of Elon Musk as a college student. He studied physics and finance.
Soni writes that Musk "admitted to studying business as a hedge. 'I was concerned that if I didn't study business, I would be forced to work for someone who did study business, and they would know some special things that I didn't know,' he told the American Physical Society newsletter. 'That didn't sound good, so I wanted to make sure that I knew those things, too.' If he redid his studies, he admitted, he might have ditched the business classes altogether.
"Physics, he felt, was rigorous. 'I was in an advanced securities analysis class,' Musk recalled, 'and they were teaching people what matrix math is. I was like, Wow, okay. If you can do physics math, then business math is super easy…'
"Though he studied it formally at UPenn, Musk's passion for physics predated college. 'I had an existential crisis when I was twelve or thirteen,' he later said, 'and [I was] trying to figure out what does it all mean, why are we here, is it all meaningless—that sort of thing.' In the midst of this crisis, Musk discovered a science fiction novel that offered hope: Douglas Adams's The Hitchhiker's Guide to the Galaxy.
"The novel's protagonist, Arthur Dent, survives Earth's destruction and begins an intergalactic quest to locate the planet Magrathea. During his adventures, he learns of an old species of 'hyperintelligent, pan-dimensional beings' who had constructed a computer dubbed 'Deep Thought' to seek an answer to the 'Ultimate Question to Life, the Universe, and Everything.'
"The Hitchhiker's Guide to the Galaxy soothed Musk's existential worries by suggesting that framing the right questions was as important as divining the answers. 'A lot of times,' Musk explained, 'the question is harder than the answer, and if you can properly phrase the question, then the answer is the easy part.'
"One crucial question he asked during his college days was this. 'What would most influence the future? What are the problems we have to solve?' He listed these three as answers: 'the internet, space exploration, and sustainable energy.'"
As we read through this short list, we could see that for space exploration he had SpaceX, for sustainable energy, he was doing Tesla. What about the internet? X.com and Paypal were already in the past. Does his investment in Twitter show that he is not done with the internet yet?
Life in Shanghai
What does life feel like in Shanghai right now? Don Weinland, China business and finance editor of The Economist has a first person account and he had us hooked from the word go. "I never imagined living through history could be this boring. At the end of March, the Chinese government responded to an outbreak of the Omicron variant in Shanghai by embarking on the largest city-wide lockdown in history.
"I moved to Shanghai at the beginning of March. Trapped inside my hotel room, it's hard to tell what's going on in the smoggy ghostopolis. In this mass experiment—one in which government disclosures are incomplete or deceptive—any small bit of information that you can verify with your own eyes becomes vital. Monitoring the number of cars on the road, or the thickness of the haze of pollution against the skyline, become vital, if imperfect, gauges of human traffic and economic activity.
"Shanghai residents are capturing the humour and horror of the experience in their own way. Start with the basics of survival: procuring food. Chinese shopping apps have a function called 'group-buying', which in normal times means people can club together and save money by buying in bulk. In the chaos of the lockdown, this has become one of the only ways to receive a delivery of vegetables or meat. For anyone wondering what a techno-dystopian future might look like, this may offer a clue."
Dig deeper
The journey of reusable plastic
Each time most of us walk into large department stores, we are greeted with signs that talk about how they recycle plastic. But just how do they recycle it? And where does all the plastic travel to? This is the subject of an outstanding investigation that Bloomberg mounted at Tesco.
"We placed tiny digital trackers inside three used plastic items—film that covered some bok choy, a lentil-puff snack pouch, and a Tesco-branded shopping bag—and deposited them in Tesco storefront collection bins around London. The idea was to find out, definitively, what happens to the plastic waste generated by the UK's biggest supermarket chain.
"It was the start of a journey that would cross seas and continents, revealing a nether­world of contractors, brokers, and exporters, and a messy reality that looks less like a virtuous circle and more like passing the buck.
"The digital trackers we tucked into the trash at Tesco quickly started mapping a previously hidden ecosystem. The first device, inside clear vegetable wrap, circled London's road system before disappearing. It last broadcast its location from the banks of the Thames.
"The two other trackers, concealed inside the lentil-puff pouch and the Tesco-branded bag, took different routes to giant out-of-town logistics depots, where they were loaded onto trucks and driven to Harwich International Port on England's east coast. There the trackers boarded ships bound for continental Europe. After arriving in Rotterdam, both devices struck east, traversing Germany within 24 hours before entering Polish territory and coming to a halt within a few feet of each other.
"The Tesco trash was now about 700 miles from London."
To know more about how far it travelled and what really happened, this is an investigation we believe you must look up.
Dig deeper
A literal mess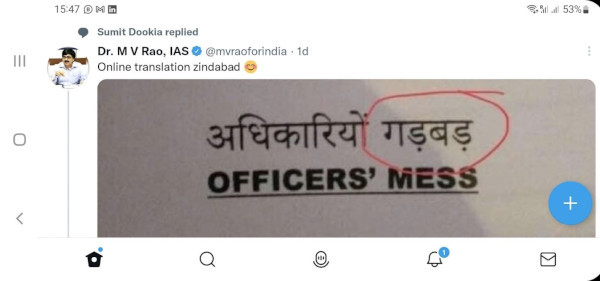 (Via Twitter)
Found anything interesting and noteworthy? Send it to us and we will share it through this newsletter.
And if you missed previous editions of this newsletter, they're all archived here.
Warm regards,
Team Founding Fuel