[Edwin Land, founder, Polaroid Corp, presenting the Polavision home movie system, 1977. Photo by Gotfryd, Bernard, photographer, Public Domain]
Good morning,
It's a Monday morning and it's a good day to begin with a reminder: Never fall in love with your own idea. That's why some extracts from Safi Bahcall's Loonshoots are worth looking at.
"Imagine this scene: A cavernous warehouse filled with the faithful followers of a wildly popular consumer technology company. The company's charismatic CEO walks onto the stage, holding the secret new product it has been hinting at for over a year. The crowd quiets as the CEO lifts the product in the air. Behind the stage, assistants who spent weeks preparing for this moment hold their breaths. The CEO presses a button. The demonstration works, the crowd goes wild. The product and the CEO make the covers of gushing news magazines: Time declares the product "a stunning technological achievement"; Fortune says it is 'one of the most remarkable accomplishments in industrial history.' The CEO promises that the product will transform the industry and become a spectacular hit: 'You just can't stop using it once you start!'"
"That must be Steve Jobs introducing the iPhone, right? It's not. It's Edwin Land, introducing the Polaroid SX-70—their iconic, pyramid-shaped, collapsible, instant-colour-print camera—35 years earlier, in 1972. For 30 years, Polaroid scientists produced one Nobel-caliber breakthrough after another. They created new molecules, unlike anything seen before, that achieved the impossible—instant colour prints. They invented a new theory of colour vision that changed our understanding of the brain. They solved the century-old problem of separating light into its components, technology used in every smartphone display and computer monitor. The company was the glamour stock of its day, reaching new highs every year as rabid fans bought and bought. And then something changed. The magic faded. Polaroid declined, descended into debt, and eventually filed for bankruptcy."
Land was the kind who gave up. He had worked remarkably hard from his teenage years to understand the hidden properties of light. "At age 17, Land enrolled at Harvard. A few months later he left, bored of being surrounded by wealthy kids with no ambition… Years later, Land said, 'There's a rule they don't teach you at Harvard Business School: if anything is worth doing, it's worth doing to excess'. That's how he had gotten to where he was. And he innovated relentlessly along the way. But he was too much in love with his ideas.
On that note, stay safe. And have a good day!
The idea of Shiv Sena
Politics in Maharashtra now resemble a potboiler thriller. At the time of writing this newsletter, things were in a state of flux as a rebellion has erupted against the CM Uddhav Thackeray led by Eknath Shinde, who used to be his key lieutenant. What happens next? The needle on the game appears to be moving every hour. Just how did things get here? Sanjay Patil, a researcher at the University of Mumbai who did his doctoral studies on the Shiv Sena tried to place things in perspective in the Indian Express and we read it with much interest.
There are three elements to be looked at, he explains. "The fizzling out of the 'idea of Sena', BJP's aggressive attempts to reclaim power in the state, and the disagreements between the alliance partners in the MVA."
"The very idea of the Sena, which relied heavily on violence, street politics and espousal of aggressive nativism and Hindutva through the party's grassroot network of shakhas began fizzling out with Uddhav stepping in. Old Shiv Sainiks, who were trained to do things on the ground rather than think and deliberate, struggled to find relevance in the Sena's changing avatar. The conflict between the old and new Sena that stems from this confrontation of ideas, ideologies and leadership traits only grew with time. It became a key reason for the likes of Shinde to publicly express their discontent with the party they once identified with."
Just how did this happen? "The induction of Aaditya Thackeray (Uddhav Thackeray's son) and the young and elite men and women who entered with him ruffled some old feathers and underlined the sentiment that the Sena was changing. Sena's internal demography has changed substantially since then as English-speaking, affluent people gain prominence in day-to-day decision-making, as opposed to the ordinary Sainiks working at the shakha level in Mumbai and elsewhere."
"In the last two years, the BJP has made conscious attempts to tap into the insecurities of Sena leaders and aid its aggressive attempts to reclaim power in Maharashtra. Like in many other parts of the country, its alleged use of central agencies to further this agenda seems to play a key role even in the case of the recent Sena rebellion."
Dig Deeper
Is Google dead?
Whatever is the matter with Google's search results is a question that has been on our minds for a while now. The quality of results it throws up isn't what it used to be once upon a time. That is why, earlier this year in March, we documented a list of resources to bypass Google on FF Life, our weekend edition. That we aren't the only ones who feel this way cemented itself some more on reading an essay in The Atlantic by Charlie Warzel.
"In February, an engineer named Dmitri Brereton wrote a blog post about Google's search-engine decay, rounding up leading theories for why the product's "results have gone to shit." The post quickly shot to the top of tech forums such as Hacker News and was widely shared on Twitter and even prompted a PR response from Google's Search liaison, Danny Sullivan, refuting one of Brereton's claims. "You said in the post that quotes don't give exact matches. They really do. Honest," Sullivan wrote in a series of tweets."
"Brereton's most intriguing argument for the demise of Google Search was that savvy users of the platform no longer type instinctive keywords into the search bar and hit 'Enter'. The best Googlers—the ones looking for actionable or niche information, product reviews, and interesting discussions—know a cheat code to bypass the sea of corporate search results clogging the top third of the screen."
"The internet has grown exponentially and Google has expanded with it, helping usher in some of the web's greediest, most extractive tendencies. But scale is not always a blessing for technology products. Are we wringing our hands over nothing, or is Google a victim of its own success, rendering its flagship product—Search—less useful?"
Dig deeper
Foodie pics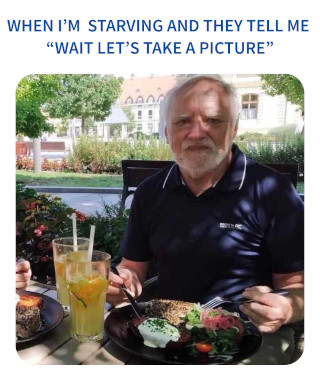 (Via WhatsApp)
Found anything interesting and noteworthy? Send it to us and we will share it through this newsletter.
And if you missed previous editions of this newsletter, they're all archived here.
Warm regards,
Team Founding Fuel