[Eric Yuan / Zoom]
Most of us use Zoom. Many of us know the story of its founder Eric Yuan.
In his latest book, A New Way to Think, Roger L. Martin, former Dean of the Rotman School of Management at the University of Toronto, draws an important lesson from Yuan's story.
"Talented people invest huge stores of energy and emotion into developing their skills so that they do well and succeed at the highest level. By the same token, though, they want to have input into how they apply those skills and how they develop them.
"[Take] the case of Eric Yuan, who had to overcome eight visa refusals before getting a visa to work in the United States. He also had to overcome his lack of English language skills in order to get a job at the videoconferencing company Webex. And then he had to perform in such an outstanding fashion that he helped Webex become the leading videoconference platform and earned himself the position of VP of engineering for tech giant Cisco Systems after it purchased Webex. Yuan saw the emergence of smartphone-based videoconferencing as both a threat to and an opportunity for Webex and in 2010 proposed that Cisco/Webex rewrite the Webex platform to make it smartphone-friendly. According to Yuan, the proposal was dismissed by Cisco/Webex. Less than a year later, Yuan left Cisco/Webex to start up Zoom. Zoom has gone on to displace Webex as the dominant videoconferencing application, with few giving Webex a chance of reestablishing itself as a legitimate contender.
"Do you have to listen to everything top-end talent has to say? Of course not. That would bring about chaos. But recognize that talent does not take kindly to being dismissed out of hand. And it always has options—options that may be damaging or even deadly to you."
Also, watch a discussion with Roger Martin at Beacon, a Festival of Ideas from BITSoM in partnership with Founding Fuel: Making the Global Economy More Resilient
Have a good day!
Roots of the Sri Lankan crisis
For years Sri Lanka enjoyed a relatively high standard of living and a stable economy. Its future looked bright. It was one of the countries featured in Ruchir Sharma's 2012 book Breakout Nations: In Pursuit of the Next Economic Miracles. Its economic crisis can be traced back to a few bad decisions that the government took—including the forced shift to organic farming—all of which coincided with the pandemic. But, what lies at the root of those decisions?
In his recent column, Kaushik Basu connects the dots to politics. Basu writes: "The Rajapaksa-led government became increasingly authoritarian after defeating the Liberation Tigers of Tamil Eelam and ending Sri Lanka's decades-long civil war in 2009. It eroded the country's democratic institutions, persecuted minorities, and waved away accusations of war crimes.
"Although authoritarianism typically ends up destroying an economy, some authoritarian governments have managed to deliver economic growth and stability. For a short while, it seemed possible that the Rajapaksa government could fall into this category. But as it embraced populism, it soon became clear that crony capitalism would be Sri Lanka's fate.
"When the Rajapaksa government returned to power in 2019, it was riding a wave of support that it sought to sustain with ill-advised economic handouts. But the public's patience can be bought for only so long. Eventually, unsustainable policies run into a wall."
Dig deeper
The Japanese gig economy
The gig economy everywhere is facing the heat. Gig workers are complaining. Regulators are taking note. And for all these, most platforms are bleeding dollars. Japan seems to be doing fine, as far as the gig workers go. A story in Rest of the World explores the phenomenon.
"The word 'freedom' crops up when talking to Tokyo's delivery drivers. Their full-time employment alternative, after all, is likely an all-consuming office job, involving long, draining hours and a demanding work culture; part-time at a bar or convenience store, they'd face fixed shifts and constant supervision. While the gig worker industry has come under fire around the world for years of shrinking wages and poor conditions, Japan's experience, so far, is different; in stark contrast to global lawsuits, protests, and strike action, Japan's workers, by and large, appear content with the rare flexibility their jobs provide…"
The story quotes Junko Goto, research coordinator at the Freelance Association Japan: "There is a culture of hesitation and difficulty in taking time off from work, due to the boss and others around them. For example, they cannot take time off, even if they suddenly want to, due to illness of their children or to take care of their elderly parents. We believe that the freedom of the delivery worker's work style was refreshing for those who were dissatisfied with such inconvenience."
But another reason is it's still early in the game, and the Japanese gig workers are just beginning to feel the pressure.
"In other markets, gig workers gripe about the 'always-on' schedule, recently dubbed the 'servant economy.' Hordes of drivers must be ready to spring into action, rain, hail, or shine, to satisfy a customer's needs at the command of an app—for ever-shrinking pay and few labour protections. And, as the market heats up in Japan, some drivers are beginning to feel the same pressures as their less-satisfied counterparts overseas."
Dig deeper
The best laid plans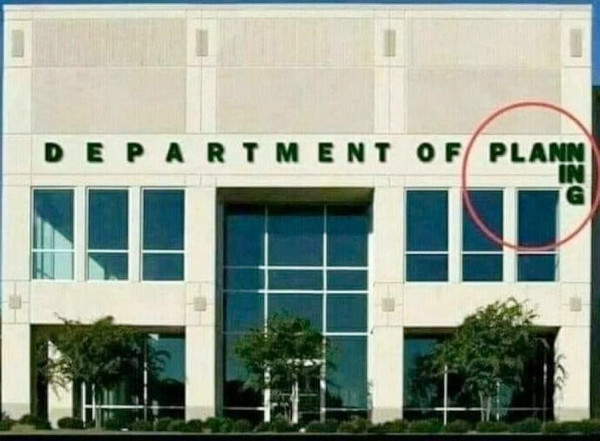 (Via WhatsApp)
Warm regards,
Team Founding Fuel