[From Pixabay]
Good morning,
We are watching with much interest the revolution the Chat GPT chatbot, that's built on the GPT-3 engine, has unleashed upon us. Now, there are two ways to think about it. The first is to feel despondent about losing a way of life that we have gotten to know intimately. The second is to start figuring out what are the best tools people are putting together to make life easier.
We'd much rather choose to go with the second. On why, is best articulated by Jeff Jarvis, Director of the Tow-Knight Center for Entrepreneurial Journalism and the Leonard Tow Professor of Journalism Innovationation at the City University of New York's graduate school of journalism. Our colleague NS Ramnath, who did a fellowship under him, pointed us to a lovely essay by Jarvis on the theme.
"Let me first be clear that I do not advocate an end to writing or teaching it — especially as I work in a journalism school. It is said by some that a journalism degree is the new English degree, for we teach the value of research and the skill of clear expression. In our Engagement Journalism program, we teach that rather than always extracting and exploiting others' stories, we should help people tell their own. Perhaps now we have more tools to aid in the effort."
This optimism is infectious. We're infected. And have been tinkering around with tools that deploy Artificial Intelligence-powered technologies driven by the rise of Chat-GPT. Here are some that have got our attention (perhaps it's biased to the kind of work we do). We believe you may enjoy playing with it as well.
Just write (Lex.page)
Most people have a problem with writing. Including those of us who earn a living from it. This is where https://lex.page/ comes in.
Now, don't think of it as an alternative to ChatGPT, but as an AI-powered notepad that helps you with your writing in small, powerful ways. One of the things most writers do when writing headlines is that they just pick the first decent title they can come up with. After all the time spent on writing, they are too tired to look at headlines in a better way.
Lex's title generator tries to solve for this by generating headlines. While it might not give you the perfect title, it opens doors a writer may not have bothered to open in the first place.
Then there is the process of writing itself. Some people go about it in a systematic way by drafting an outline first and then filling in the blanks. There are those who think as they write. The dots connect in their head as the sentences emerge. But when writing this way, and you find yourself stuck, Lex can help. It can create the next paragraph or offer some pointers based on what has been written. Think of it as a linear mind map. This is most useful.
We got early access to it and are enjoying the experience. Sign up now and you may be waitlisted. There are people interested in the tool. It's worth it, we think.
Create podcasts (Murf.ai)
Since we're talking about writing, have you ever tried the "Listen to a story" feature on some news sites? In fact, The Economist and The New Yorker employ professional voiceover artists to read out the narratives.
Now, there are many places that try to deploy machine learning tools for text-to-speech renditions. One example is the answers to questions delivered by voice on most of our smartphones—but it sounds synthetic. Converting code-to-speech, or the text we input into a box and getting it to sound human-like, is a tough ask. This is because machines cannot lace emotions into words the way humans can. The promise of Murf.ai is that it can generate lifelike voices that sound very human-like and professional.
On tinkering with it, we got some pretty good output. But then, there were some that did not. It was a mixed bag. Overall, we were impressed and could see how useful this can be, particularly in the communications business where messages must be delivered just right.
Just so that you have an idea of what is possible, we pulled an extract out of The Aadhaar Effect that was co-authored by our colleagues NS Ramnath and Charles Assisi and used the free version of Murf to create a 2-minute-long reading.
After you've listened to it, give it a spin and let us know what you think.
Compose music (Beatoven.ai)
Indeed! Many of us harbor dreams of creating music of consequence. But just how do we do that if we haven't been to music school? While there may be no choice out of this but to go to music school and spend years practicing, there are other issues that can be resolved. By way of example, an issue content creators often face is that it is one thing to record great conversations with compelling minds. But how do you spice up a background score?
Enter Beatoven.ai. This tool allows you to create just what you need, across genres, and is royalty free.
Since this newsletter is scheduled to hit inboxes over the weekend, we thought it may be appropriate to create something 'happy' in the 'Indian' genre. We quite like the output. Let us know what you think of this one-minute clip, will you?
Paint pictures
We are reasonably sure that many of you have already come across pictures and artwork that AI has generated. For example, take a good look at this image.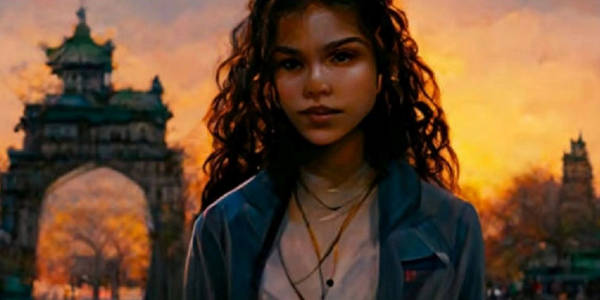 It was created using just the right prompts and its creator filed for patent protection. She described herself as a 'prompt engineer'. The court heard her out and granted the patent. Since then, the case has attracted controversy and the United States Copyright Office (USCO) has announced "copyrighted works must be created by humans to gain official copyright protection."
But this does not take away from the fact that pictures can be created. Our experience using tools such as Dall-E to generate images has been sub-optimal. Our colleagues Charles and Ramnath have been unable to create basic images using prompts. In fact, Charles's most recent attempt to paint an image of him on a walk through the streets of Fort Kochi had him horrified and us in splits.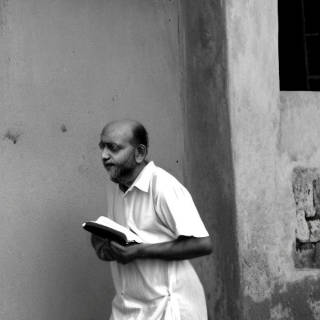 A new class of jobs
Why could he not generate a decent image while others are generating art they believe can be patented? The answer perhaps, lies in the prompts the AI receives. And we are witnessing the rise of a new class of jobs: Prompt Engineers.
When we looked up LinkedIn, under 200 people have listed this as a skill. And Jarvis writes about this as an essential skill going forward: "It occurs to me that we will probably soon be teaching the skill of prompt writing: how to get what you want out of a machine. We started exercising this new muscle with DALL-E and other generative image AI—and we learned it's not easy to guide the machine to draw exactly what we have in mind. At the same time, lots of folks are already using ChatGPT to write code. That is profound, for it means that we can tell the machine how to tell itself how to do what we want it to do."