[Image courtesy of Gusto Wines]
As a graduate student in Boston in the late 1990s, Vishal Kadakia was ostensibly pursuing a master's degree in plastics manufacturing. But it is a truth universally acknowledged that an education abroad is not just about classroom learning. It is also about immersing oneself in a new city, uncovering its secrets, making new friends, eating its diverse cuisines, reading its literature, walking its sidewalks and, in the process, discovering yourself. When he enrolled at the University of Massachusetts, Kadakia did all of these things and found love. It took the form of wine and, as the years rolled by, became an integral part of his identity.
After his graduation, Kadakia worked at an engineering company in Rhode Island between 2000 and 2005, after which he returned to Mumbai. The absence of a vibrant wine scene that he was so used to, prompted him to start The Wine Park, a company that imports wines of the sort that Kadakia himself likes and is passionate about — small-batch wines, wines from family-owned vineyards, wines from unusual regions and those that had a story behind them.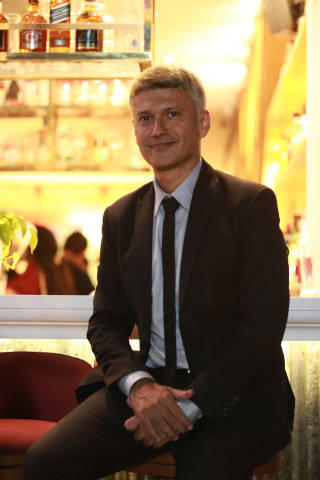 [Vishal Kadakia]
I first spoke to Kadakia a few years ago, while working on a story about how India's alcohol beverages market expanded due to the 1991 economic reforms. Later, it was my cousin Enakshi and her husband Sujan Parikh, who spoke about him in glowing terms over multiple bottles of wine at their home in Mumbai — some of them imported by The Wine Park. Enakshi and Sujan form part of the audience that Kadakia caters to: well-travelled, sophisticated, affluent, with a formidable knowledge of wine. They regularly attend wine dinners in Mumbai and abroad, and possess a cellar that would put even the finest five-star hotels to shame.
It's people like them that Kadakia caters to. His clientele can safely be called 'wine nerds'. These are people above the age of 40, who often travel abroad, have a high disposable income and can tell the difference between a Burgundy and a Bordeaux. They are not swayed by the reputation of a brand, nor do they judge a wine by the reviews it gets. Instead, they are curious to try out high-quality wines from lesser-known regions and are more than happy to experiment with unusual grape varietals (industry speak for wines made from one kind of grape). Their love for wine is in stark contrast to the preferences of those in their 20s. In India, the millennials and Gen Z are lapping up Indian whiskies, gins, craft beers, rums and cocktails — the central forces powering the growth of the country's alcoholic beverages sector.
A niche but growing market
It wasn't like that when he came back to Mumbai in 2005. In the 18 years since he's been running The Wine Park, Kadakia has had a front row seat and watched the evolution of wines in India.
That was a time when French wines — sancerre, champagne, chateau, chablis and burgundy, to name a few — dominated wine lists at restaurants and hotels. (By the way, chateaus are wines from France's Bordeaux region. A "chateau" label on a wine bottle indicates the grapes used have been grown on the producer's land rather than bought from elsewhere.)
"What I did not find were the smaller independent producers because that's what I was drinking in the US," Kadakia told me.
What he really enjoyed were wines from what would've been off-beat regions then: New Zealand, Spain and Australia. So to meet his own demand, Kadakia became his own supplier. He started importing wines from all these regions as well as wines from South Africa and Germany.
"I knew those wines were beautiful because I had tasted them in the US," he recalled.
However, when Kadakia pitched his portfolio of wines to hotels and restaurants, they weren't as enthusiastic about them. "They'd taste everything but they wouldn't list them," he said. His young turks, produced by independent, family-owned vineyards, couldn't challenge the hegemony of the French and Italian wines. Each time, he had to give exhaustive explanations about the region, the winery and the wines, which "was a big challenge".
Moreover, wine lists in India don't change often so when they did, Kadakia managed to sneak in one or two of his wines on the revised lists. The light at the end of this dark tunnel came when The Leela, JW Marriott Juhu and the Four Seasons hotels in Mumbai, recognised the distinctive nature of his portfolio and featured his wines on their lists.
Today, in addition to supplying to a clutch of 5-star hotels in Mumbai, he has a staunch, though small set of clients who know their wines and seek out his store in Saki Naka near Mumbai airport.
My discovery of boutique wines
The Parikhs' passion for wine rubbed off on me and it wasn't long before I too got interested in the subject. I started reading more about wines online, scrutinised labels of bottles more closely at wine stores and became a more informed consumer myself. However, it was two trips to Europe that opened my eyes (and palette) to the mind-boggling diversity of wines.
In Florence, I discovered orange wine — a white wine in which the skin of the grape is not removed during the fermentation process, giving it an amber hue and a pronounced citrus taste. On my annual vacation in Berlin this summer, I stumbled upon Noble Rot, a wine bar that served wines sourced from little-known wineries in Europe. Among the wines I drank was a smoky white wine — unheard of and unseen in Delhi and Mumbai wine stores.
I returned to India convinced that I wanted to formally study wine. I ran the idea past Enakshi and Sujan who cheered me on and one of the first people I spoke to about pursuing a Wine and Spirits Education Trust (WSET) certificate was Kadakia himself.
So in July this year, I signed up for the WSET level two certification in wines at the Sonal Holland Wine Academy in Mumbai. It was a three-day course during which we learnt about the many varieties of wine, how they're made, the many appellations attached to them and the factors that determine how they're priced. The course converted me from an ill-informed wine buyer into an informed wine enthusiast.
Admittedly, there are very few true enthusiasts in India. They have had their fill of conventional varieties like a Cabernet Sauvignon, Chenin Blanc, Sauvignon Blanc, Merlot and Pinot Noirs, and are now ready to try out new styles of wine that challenge conventions. For instance, one of the wines in Kadakia's portfolio is a white wine from the Little James Basket Press winery, located in France's Rhone region. It is a blend of Sauvignon Blanc and Viognier, two grapes that normally are not blended together. But in this lemon-hued wine, the stone-fruit flavours of the latter balanced the herbaceousness of the former. In fact, the WSET textbook says that Semillon should be blended with Sauvignon Blanc but this particular combination surprised both my palate and the wine trainer conducting the course.
My search for variety
My explorations led me to two other importers of boutique wines — Kadambari Kapoor, the founder of Gusto Wines, and Nikhil Agarwal, the founder of Anggel's Share.
Like Kadakia, Kapoor too fell in love with wine while she was a student at the Columbia Business School. Some of her European classmates came from families of winemakers and encouraged her to enrol for the WSET level two course "just for fun". After graduating from Columbia, Kapoor returned to India and worked in the corporate sector for a few years before taking the entrepreneurial plunge. But before she started Gusto, Kapoor went back to New York City to do an advanced WSET course and finish her academic study of wine. "During the courses, I was exposed to so much wine and when I moved back to India, I saw a gap in terms of availability," she said.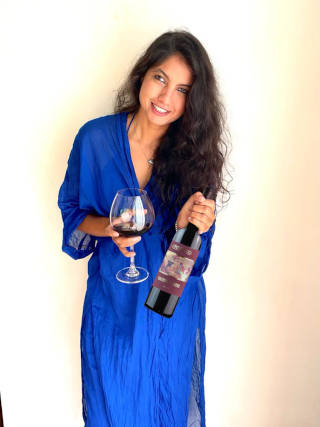 [Kadambari Kapoor]
Thirteen years later, Kapoor says things have changed to such an extent that she is now working to bring wines from the Idda winery into India. A joint venture between two of Italy's most influential wine making families, Gaja and Graci, the winery is located near Mount Etna where a majority of the wines produced are red. With Idda, both winemakers have "chosen to do the unconventional" and focus on making a white wine with the Carricante grape, a citrusy white wine grape native to the Sicily region and grown at high altitudes on Mount Etna.
Kapoor readily concedes that the popularity of these wines is, so far, limited to big cities, led by Mumbai, followed by Bangalore and, to some extent, Gurgaon. Delhi is "messed up" thanks to the excise policy scam that has seen private liquor vends shut down and alcohol being sold only via government-run stores.
As somebody who lives in Delhi, the struggle to get my hands on even regular premium wine is real. Every now and then, I have to trek to Gurgaon to replenish my stocks and, even though there's a decent variety on offer, it is no match to the range available in Mumbai.
In July this year, I made my regular pilgrimage to World of Wines (WoW), a store in the city's Nariman Point neighbourhood whose floor-to-ceiling shelves are stocked with a mind-boggling variety of wines, at all price points.
Even in terms of varieties and the buying experience, both WoW and its sister concern Wine Vault in Juhu beat the shiny showrooms of Gurgaon hands down. Under one roof, a Gewurztraminer from Germany will share space with an Albarino from Portugal — grape varieties I have never seen in Delhi. The salesperson at WoW was a young man in his 20s who gave me detailed descriptions of a wine's character, telling me about its body, fruitiness, tannins and acidity. He genuinely wanted to understand the kind of wine I like so he could recommend some options. It turned out that he had done a WSET level one course in wines and was preparing to do levels two and three, within the next few months. In contrast, buying wine in Gurgaon is, to put it very politely, underwhelming. Ask the staff about a wine's characteristics and they'll react as if you're talking Latin to them. They'll ask customers their budget and suggest a wine accordingly, without making an effort to understand their palate.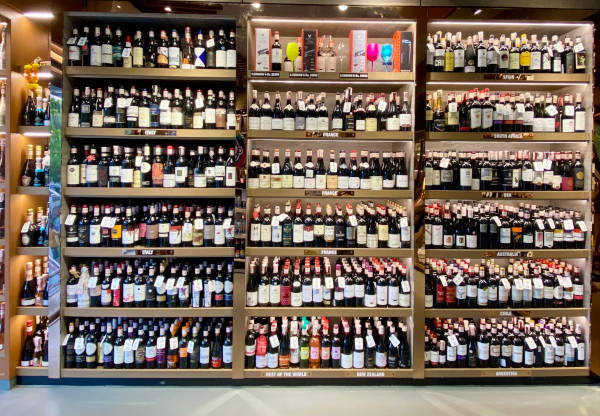 [Wine Vault in Juhu, Mumbai, has a wide variety of wines]
Another reason why Mumbai is the leader of the pack is its clientele which is willing to experiment and is curious to try new wines, compared to other Indian cities. Little surprise, then, that Kadakia, Kapoor and Agarwal have found success with their ventures. When she started 13 years ago, Kapoor said that she was one of the first importers to bring Portuguese wines to India. "At the time the market was very new and people were open to trying out new things," she said. "We were able to do a good job of introducing an effervescent wine like Vinho Verde and the Castelao grape."
One big reason for curated and unconventional wines finding an audience in India, is because wine itself is no longer as niche as it once was. "The Indian consumer is drinking wine earlier and for cheaper thanks to the booming Indian wine industry which is doing a great job of popularising the main grape varietals [chardonnay, cabernet sauvignon, shiraz]," Kapoor said.
"The reason you're probably seeing family-owned or boutique-y wines available in India is because, in general, there are more wines in India than ever before," said Anggel's Share's Nikhil Agarwal.
Statistics support this. Last year, the International Market Research and Consulting Group (IMARC) valued India's wine market at $164 million. It projected a compounded annual growth rate (CAGR) of 18.9 percent for the sector, between 2023 and 2028. In Kapoor's estimation, the boutique wines segment form 10-20 percent of India's imported wine sector. India's wine market is flourishing at a time when the country's economy is the fastest growing in the world, according to a World Bank report. Consequently, the disposable income of India's middle class is also set to increase — a fact that is music to the ears of liquor importers. It is this increase in the spending capacity of Indians that they are banking on, for the growth of their businesses.
What goes into the sourcing
It would be fair to say that their own status as connoisseur consumers helps Kadakia, Kapoor and Agarwal gain the trust of their niche clientele.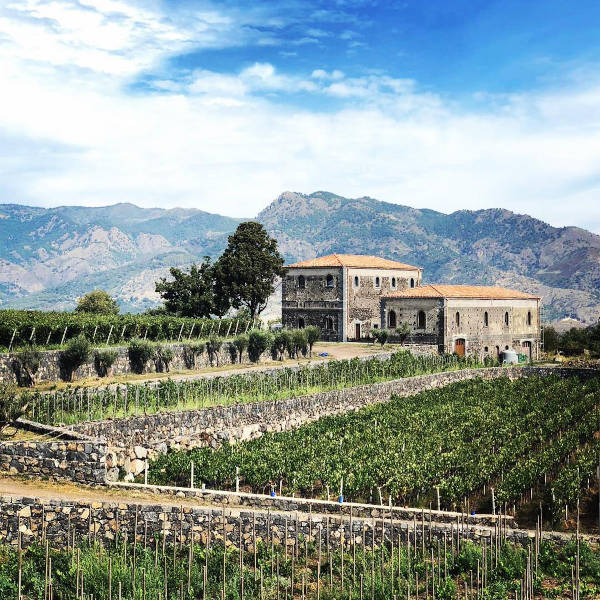 [Tornatore Etna Vineyards]
All three of them have a different process to choose the wines they want to bring into India. For Kadakia, it is a very instinctive decision. "No process, it's just art. What I feel like doing I do," he said. In Sujan's opinion, Kadakia "digs deep" and manages to find "hidden gems" to import into India. "He also has a great price-quality ratio. He'll bring in really good quality wines at reasonable prices," Sujan added.
Kapoor too trusts her palate but has a slightly more elaborate checklist. One of the main criteria is that the wine has to be "family-owned". The owners' backgrounds, their vision for the wine and Kapoor's equations with them are other factors that come into play. Gaps in the Gusto portfolio, choices she would've made as a wine consumer, and a region's terroir (a combination of climate, terrain, soil and winemaking process) are other elements in Kapoor's checklist.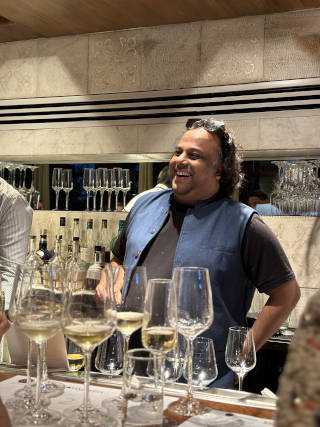 [Nikhil Agarwal at a wine tasting event organised by him in Mumbai]
For Agarwal, the process is a lot more multi-dimensional. His international travels, wine tasting events by consulates of different countries, international organisations that promote wine regions, his own work as a wine writer and wines he discovers at trade fairs across the world play a role in the decision to import wines. "When I was 18 or 19, I used to backpack across Europe, just to taste wines. So for me that's where it comes from."
Appreciating a good wine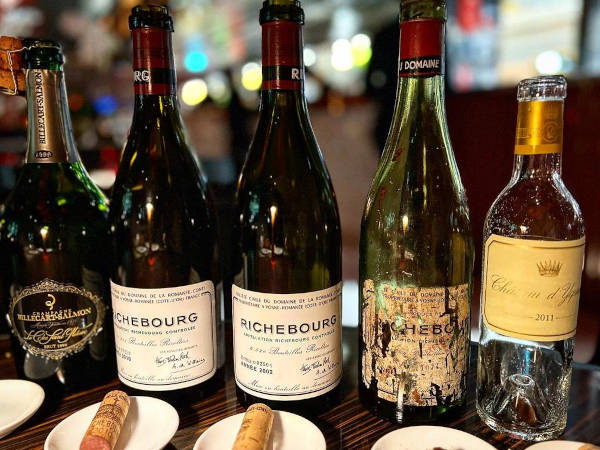 [Image courtesy of Sujan Parikh. Vin oh Vin, his Instagram page, is a visual chronicle of his wine adventures]
Apart from their family-owned provenance and high quality, another distinctive feature of boutique wines is the fact that a lot of them are produced in small batches. Since only a limited number of wines are bottled, they command a high price. I pay an average of Rs 3,000-3,500 per bottle for some of these boutique wines, depending on where I'm buying them — Gurgaon or Mumbai. The consumers are 'wine nerds' who take their wines very seriously. They store their wines in dedicated wine fridges which keep the wine chilled at a pre-set temperature, have special glassware in which they serve top-of-the-line wines and are particular about decanting full-bodied wines. For them, wine is a serious investment and it needs to be treated with utmost respect.
I have no hesitation in admitting that, as I've dived into the fascinating world of wine, some of their habits have rubbed off on me. Four years ago, when I shifted to my current residence in the capital, one of the first things I demanded of my parents was a wine fridge. I got an entry-level one for Rs 27,000, in which the temperature has to be set manually. So once every six months I have to adjust the knob to lower or increase the temperature, depending on the season. The ones with automatic temperature controls cost almost double that amount and those with dual-zone temperature settings cost even more. That my parents shook their heads in disbelief is a very polite way of describing their reactions.

[The Coravin wine system. Image from coravin.com]
I have also invested in the magical and life-changing Coravin wine system that lets you extract a glass of wine without opening the bottle. After all, if I'm investing a good amount of money in top quality wine, I don't want to finish it in one go. Nor do I want it to go to waste. Thanks to Amazon's heavy discounts, I've also bought some Lucaris Burgundy glasses. On my recent trip to Mumbai, I spent a good amount of money on, what else, but boutique wines!
Where to buy
A last word on availability: Yes, it's limited, but not very hard to find.
Wines from Gusto Wines, The Wine Park and Anggel's Share/All Things Nice are available at leading wine stores, hotels and restaurants in Delhi/NCR, Mumbai and Bangalore. Customers in Mumbai can also order them online from their respective websites. The Wine Park and Anggel's Share have also opened their own retail stores in Mumbai. Please see addresses below:
In Mumbai
Wine Park
Samhita International Complex,
Building No 17, Unit 7, Telephone Exchange Rd,
Saki Naka, Mumbai 400072.
The Wine Cellar by All Things Nice
Rajat Apartments, Mount Pleasant Road
Malabar Hill, Mumbai 400006
In Gurgaon
The Liquor Warehouse
Mehrauli Gurgaon Service Rd, DLF Phase 2,
Sector 25, Gurugram, Sarhol,
Haryana 122022
The Cellar,
DLF Phase 5, Sector 43,
Gurugram,
Haryana 122022
In Bangalore
Q by Tonique, Bangalore
Rathnam's Complex, Kasturba Rd,
Shanthala Nagar,
Ashok Nagar,
Bengaluru 560001
In Hyderabad
Q by Tonique, Hyderabad
Madhapur Metro Station 645,
Rd Number 36, Aditya Enclave,
Venkatagiri, Jubilee Hills,
Hyderabad 500033
In Chennai
Tasmac Elite,
Ground Floor, Opposite to SPAR,
Forum Vijaya Mall, NSK Salai Rd,
Vadapalani, Chennai,
Tamil Nadu 600095
In Goa
Delfino's Hymart
Grande resort, Fort Aguada Rd,
near Alor, Candolim,
Goa 403515
In Kolkata
Heddone
2, Lee Rd, L.R. Sarani,
Bhowanipore,
Kolkata 700020
The Wine Route by Gusto
40/8 Ballygunge Circular Road, Ground Floor,
Kolkata 700019