All eyes are on China, as the country prepares for the Communist Party of China's once-in-five-years party meet on October 16. Because—as we've seen in recent times with the US-China tech war and the supply chain disruptions—what happens in China affects the rest of the world.
By all accounts President Xi Jinping has consolidated his hold on power. Yet, speculation is rife that there will be a reshuffle in the highest decision-making bodies (read Dr Venkat Raman's detailed analysis of the pushes and pulls that prompt this). The kind of people Xi brings in will indicate how he's thinking, what his plans are for the country, and for China's place in the world.
Yet, for the large part what goes on inside China remains a mystery to the outside world. That has as much to do with information filtered by the state, as with unfamiliarity with China's history and culture.
What is Xi Jinping's China really like?
We'll unpack the many strands of that story in a specially curated Masterclass next Saturday, October 1. To help us do that, we've invited a marquee panel to help us understand how Xi thinks—a former ambassador who has an outside-in perspective, a leading authority on China's elite politics, and three Sinologists with deep understanding of the country. We've shared their detailed profiles on Twitter, and hyperlinked that below:
Ahead of the special masterclass (more details at the end of this newsletter), we asked them to recommend some books, documentaries and films so we understand China better. They did.
Together, they provide an understanding of the people, the story of China's march forward, and the human stories behind that ambition to dominate the global stage.
Books
Inside the Mind of Xi Jinping by Francois Bougon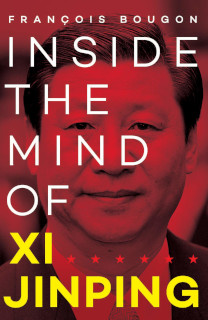 There is no doubt that Xi is a Chinese nationalist—his arrival on the scene in China, perhaps, also reflects a wider global zeitgeist that has brought the autocratically-minded to power in many countries. What is key, however, is that the Chinese leader is backed by a degree of regime and state capacity that is unavailable to other authoritarian states and is also willing to use these to further China's global ambitions. The book stands out for its clarity of prose and brims with sharp insights. While Xi is the focus, it also gives a wide-angle view of the Chinese 'system'—political and intellectual—that nurtures and maintains the Communist Party in power. (Recommended by Jabin T Jacob)
China's Gilded Age: The Paradox of Economic Boom and Vast Corruption by Yuen Yuen Ang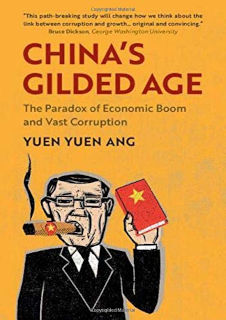 This is the best book for anybody who seeks to understand the political economy of today's China. It explains how corruption inside China in the 1990s and 2000s fuelled its economic boom, but also produced serious risks for the political system in the longer run. Ang's key point is that corruption, when used to gain access, can be productive in stimulating investment and growth. Her explanation of the fall-out of massive corruption is an important pointer to the more recent actions taken by China's current leaders against technology, online gaming and financial services companies, but she also postulates that the crackdown might have the effect of dampening the growth and impacting the governance of China. (Recommended by Vijay Gokhale)
China's Political Dynamics Under Xi Jinping by Bo Zhiyue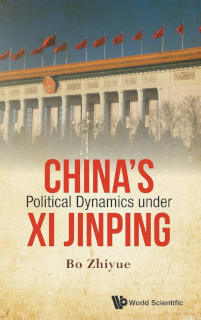 This is a collection of Prof Bo Zhiyue's essays published on the Diplomat. The book gives you a riveting view into the dramas of Chinese political life, through anecdotes and stories of the power plays in action. Prof Bo recommends it for anyone really interested in Chinese elite politics. (Recommended by Professor Bo Zhiyue)
The Long Game: How the Chinese Negotiate With India, by Vijay Gokhale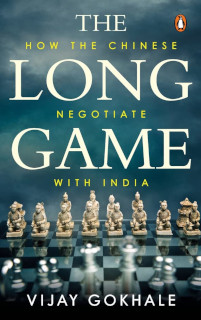 Former Indian foreign secretary Vijay Gokhale uses six case studies of negotiations between India and China that he was personally involved with, to draw out the strategy China uses in its negotiations—and what India can learn from it. The studies also show the arc of China's own changing attitude as they have become more powerful and others have fallen behind. What also comes through is how little India and China have in common. (Recommended by Pramit Pal Chaudhuri)
AI Superpowers: China, Silicon Valley, and the New World Order by Kai-Fu Lee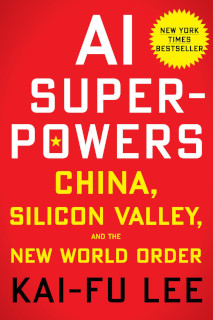 Kai-Fu Lee is the chairman and CEO of Sinovation Ventures that focuses on Chinese high-tech companies. He is an AI expert and in an earlier stint, was the president of Google China.
His is an authoritative book that traces China's journey as a tech power. It's a great introduction to understanding the US-China tech war. (Recommended by G Venkat Raman)
Documentary
Last Train Home
Watch the trailer:
Available on Amazon for audiences in the US. People in India can watch it on YouTube, with subtitles
This documentary tells the story of a family that travels back to their native place to join their extended family to celebrate the Chinese New Year. Every year more than 130 million rural migrants undertake a very challenging journey back to their villages. It chronicles a country in transition towards a modern, global economy—and the human cost of that transition. Despite the challenges, the family returns to their homes to discover the basic human joy of being with one's people.
Here's a discussion on the film on YouTube, organised by Detroit Institute of Arts. (Recommended by G Venkat Raman)
Movies
To Live
Watch the trailer:
Available on Amazon for audiences in the US
This 1994 film is the story of a couple who survive through sweeping changes. It covers a vast sweep of Chinese modern history—from the Chinese Civil War in the late 1940s to the Cultural Revolution. Prof Bo, who recommended this, says, "This film offers a good understanding of China and the Chinese people in modern times. I have used this film for my classes on Chinese politics and Modern China in the past decades." (Recommended by Bo Zhiyue)
The Road Home
Watch the trailer:
Available on Amazon for audiences in the US
This 1999 film is a very moving account of a son who goes to his village for his father's last rites. I like the movie because the rural setting is so much like India's, with similar value systems. (Recommended by G Venkat Raman)
Founding Fuel Masterclass
This is one sense making exercise you will not want to miss. Begins on Saturday, October 1, at 11 am