[Image by Tumisu from Pixabay]
Good morning,
Remote working runs on web cameras—because many executives believe keeping the camera on brings people closer and increases engagement. If you are not happy with your computer's inbuilt camera, going for a separate camera is a good idea for a number of reasons, as we will see in this edition of FF Recommends.
How to set up your Zoom like a billionaire (without spending billions)
By Anmol Shrivastava
Early on during the pandemic, one of the Zoom setups I fell in love with was that of Bill Gates. While all the other celebrities looked ordinary, Gates's set-up stood out. Surprisingly, it took even the ever-dashing Barack Obama a while to up his game (See the transformation of his Zoom setup in this snapshot). And the CEOs of BigTech were simply no match during the antitrust hearing.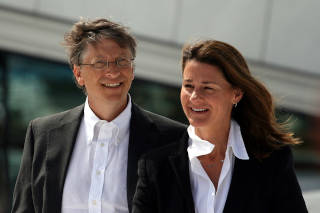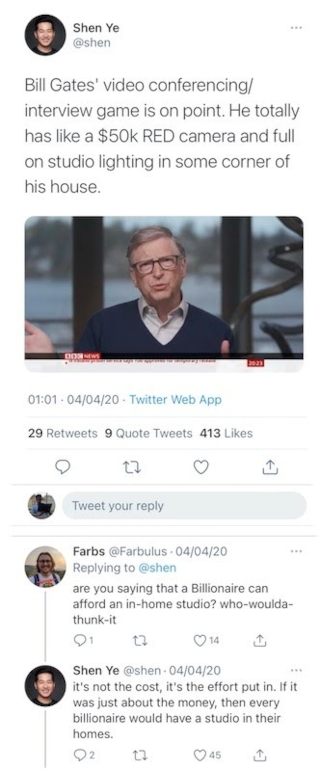 As the above Twitter exchange indicates, looking extraordinary in any situation is more about willingness and desire. And less about the money you spent.
That said, while I did use a fancy title to draw you in (if you are upset here's my excuse), the setup doesn't come cheap. That's because at the centre of such a webcam setup is a mirrorless camera/DSLR which runs into tens of thousands and many times into a few lakhs.
However, if you already have one lying around at home or are comfortable buying one, you are practically in the game. Why use an average webcam when you can bring a gun to a knife fight?
I have put together some guidelines basis my conversations with the Zurich-based Frank-Jurgen Richter (Chairman of Horasis, a leading global think tank), whose Zoom setup received accolades during our recent Masterclass, and Dinesh Krishnan (Visual Editor, The Hindu); a few blogs (especially by Rahul Vohra, CEO of Superhuman); and my own experiments in the past month with my DSLR and GoPro camera.
So here goes:
Camera: Any good mirrorless/DSLR camera will do. For reference, Frank uses a Lumix, Rahul uses Sony Alpha a7S II Mirrorless, and Dinesh recommends a Canon R5 or R6. If you are looking to buy one, pick a camera you will also use for your other photography adventures. They will all double as a good webcam.
Compatibility with Computer: Given the sheer explosion in virtual working, a few months ago, major camera providers such as Canon and Nikon released a utility software that makes it easy to connect your camera directly to your computer via USB. It's a simple plug-and-play. (If you are looking to buy one, I highly recommend that you pick models that are compatible with this software—it makes life much easier.)
However, if you are one of the unlucky ones with an old model of DSLR (like me), you will need to either find an alternate software or additionally invest in a capture card to transfer the video. The best one on the market is Elgato Cam Link 4K. Here's a cheaper, decent quality alternative (which I tried before upgrading). (You can see more details on this link on choosing and connecting a capture card.)
Battery: Given most cameras have a battery life of not more than an hour, I recommend purchasing a cable to keep the camera charging. Frank does this too. (If you are going to buy one, please pick a camera model with this feature.) The other option is to buy multiple batteries and shuffle through them to keep the camera running (if, like me, you have an old model).
Lens: While all lenses will give you a great effect, to achieve the bokeh effect (the out-of-focus background, similar to the portrait mode on iPhone), the best ones are 16-35 mm lenses. Here's a video on how to do it.
Picking a Room/Background: For the best bokeh effect, my personal view is to have some depth in the room (avoid sitting right in front of the walls). The expanse of the room adds to the personality of the video and makes it more aesthetically pleasing.
Lighting: The importance of lighting is well understood. We covered this in greater detail in one of our earlier editions of FF Recommends. Here's what I currently use. I bought two to light me from both sides (total cost <3k). Rahul uses a much more extensive setup.
Stand/Mount: I purchased this AmazonBasics camera stand (<1.5k) and this Gorilla Pod mount (<400) and have had a good experience. Here's a picture of how Frank mounts his camera (the stand is behind the desktop).
In the unlikely event that you go the whole hog and set this up, I would love to see it. Do drop me a line on anmol [at] founding fuel dot com, and share a few images of your setup. We could even plan a catch up on Zoom.
Want a simpler setup? Here are two options for webcams
By NS Ramnath
If you don't want to spend a couple of lakhs on a DSLR or don't want the other complexities involved in setting one up (batteries etc), and are looking for a plug-and-play webcam that does the job well, here are two options.
This is based on my experience in getting a decent webcam for my MacMini. One good thing about MacMini is you get to choose your own monitors, keyboards, mouse, speakers, and of course, webcams. Some prefer separate webcams for other reasons, because unlike the ones that come embedded in a computer, you can adjust it to any level/distance that works for you.
Logitech C920S HD Pro Webcam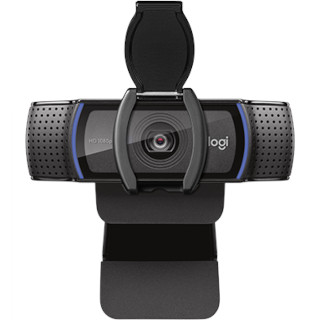 My first preference was Logitech C920S HD Pro Webcam. It was hugely recommended by my colleague Kavi Arasu, who has a fantastic setup at his home office, and has been using it since the beginning of the pandemic. It has several things going for it. At 1080p resolution and 30 fps, it's perfect for video conferences and streaming. Its colour correction, brightness and autofocus works well—all of which are important if you are locked in on long video calls. It's priced at a little above Rs 12,000 on Amazon.
HP W300 Webcam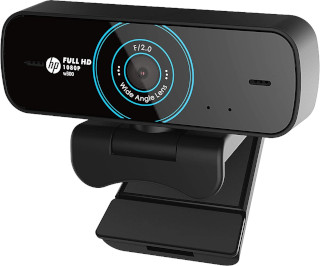 As much as I would have loved to buy it, I was looking for a less expensive option. So, after talking to some of my friends and some research, I went for HP W300. It came with 1080p resolution and 30 fps, decent auto focus, colour correction and brightness. My 2012 MacMini runs on High Sierra OS (which is not supported by several webcams in the market). I wanted a webcam that wouldn't demand any additional software/drivers—and also work on Windows machines. So, HP W300's plug-and-play feature was a big draw. I was also particular about support for tripods. However, one feature I miss in the product is a slide to cover the lens—a must have if you are jumping from one meeting to another. It was pocket friendly—I got it for Rs 3,505 on Flipkart.
Here's a screenshot of a Zoom call using this webcam.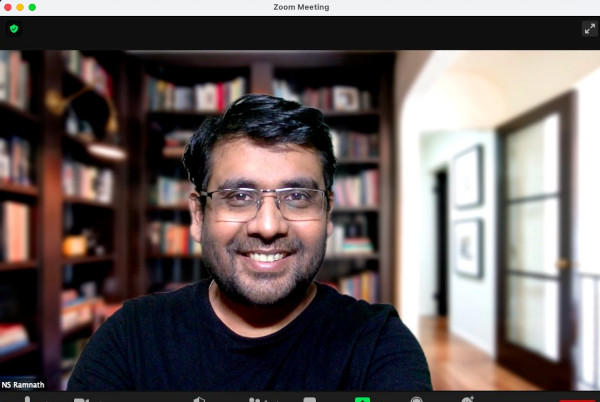 If you are wondering how I got the bokeh effect with a webcam, here's a neat hack I use. I chose a virtual background and then blurred the photo by 70%. Here's how the background looks. And here's the link to a screenshot without the virtual background.
The Moat and the Castle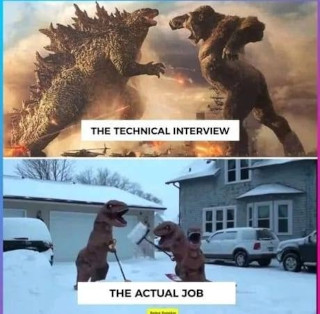 (Via Twitter)
Tell us what you think and find noteworthy. Head over to our Slack channel.
And if you missed previous editions of this newsletter, they're all archived here.
Bookmark Founding Fuel's special section on Thriving in Volatile Times. All our stories on how individuals and businesses are responding to the pandemic until now are posted there.
Warm regards,
Team Founding Fuel
(Note: Founding Fuel may earn commissions for purchases made through the Amazon affiliate links in this article.)