Dear friend,
Let me ask you a question: Do you enjoy the process of selling?
I know many who don't. They look upon selling as something they'd much rather outsource to someone else. They feel queasy about asking a customer for his business.
I too may have turned out that way. Except that destiny had a different plan.
I began the early part of my career as an ad sales rep with one of the largest media groups in the country. I wasn't sure how I'd fare. After all, I was quiet, not very aggressive—and had only about two year's part-time experience in market research and as an internal auditor. I wasn't sure if that prepared me in any way for a career in sales.
Surprisingly, it turned out to be excellent exposure. I learnt how to build relationships with clients and ad agencies. They seemed to trust me and were eager to meet me whenever they had big campaigns to plan for. And I was able to understand what they needed and offer sensible solutions. At 22, it couldn't have been a better initiation into the art of salesmanship.
After a year, my sales stint was abruptly cut short when I gained admission to a full-time MBA programme. Yet that early experience of selling helped me build self-confidence and taught me the importance of listening to the customer.
As an editor for over two decades, and now as an entrepreneur, I have no qualms in describing myself as a career salesman of products, services and ideas. And that's why I can identify with everything that noted author and entrepreneur Subroto Bagchi has written about in his brand new book Sell: The Art, the Science, the Witchcraft. It is a must read for every entrepreneurial leader. Lucidly written, and supported with a bunch of interesting stories, the blurb on the back cover says it all:
"Selling is not a pushy, winner-take-all, masculine act. It is an empathy-led, process-driven and knowledge-intensive discipline."
Bagchi has been an important part of our lives for more than two decades now. He is one of the best chroniclers of entrepreneurship and leadership that I've known. He has a huge following. Throughout his long career in IT, we've had the good fortune to carry some of his wonderfully insightful columns, including a series called Ask Bagchi in the early years of Founding Fuel. In his current avatar, he is chairman of the Odisha Skill Development Authority, based in Bhubaneswar. We will soon engage him in a conversation about his latest book. So watch this space.
At Founding Fuel, we remain committed to leading engaging conversations around entrepreneurship, innovation, growth and leadership. And the rise of a new India. Having contributors like Bagchi simply makes our task infinitely easier and immensely joyful.
On behalf of Team Founding Fuel,
Indrajit Gupta
Co-founder & director
Featured Stories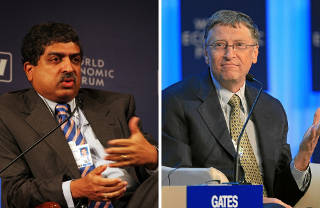 [Nandan Nilikani and Bill Gates. Photographs by World Economic Forum from Cologny, Switzerland (CC BY-SA 2.0), via Wikimedia Commons. (Photographs cropped from original)]
Earlier this week, Nandan and Rohini Nilekani's EkStep Foundation joined hands with Bill Gates and a group of global philanthropists to launch Co-Impact, a collaborative venture which aims to tackle problems in global health, education and economic opportunity. NS Ramnath provides a sneak peek into this exciting, new world of open source knowledge assets—and how that is expected to drive systemic change. (Read time: 6 mins)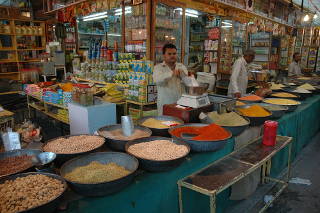 [By Marc Shandro (Flickr) (CC BY 2.0), via Wikimedia Commons]
Artificial Intelligence (AI) may be the new Holy Grail of the tech world. But without the human touch and intelligence, it may not actually count for much, says Charles Assisi. (Read time: 8 mins)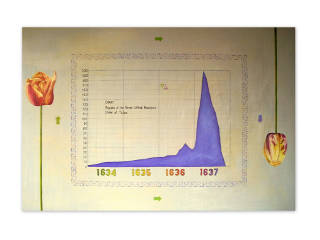 [By thetaxhaven, under Creative Commons]
Apparently, bitcoins are worth investing in. But is it an ideology or a bubble? What lens do we look at it from? And would you bet your money on either? By Charles Assisi. (Read time: 13 mins)
What We're Listening To
In this special podcast with Knowledge@Wharton, Nobel winner Muhammad Yunus explains how so-called social businesses can make everyone an entrepreneur and remedy inequality. (Play time: 18:45 mins)
From Our Archives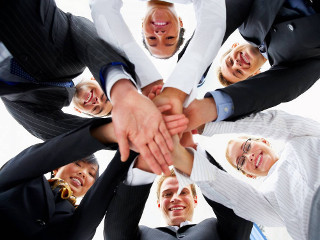 [By Teamwork and Teamspirit under Creative Commons]
How does one build trust among founders in a startup team? Subroto Bagchi offers his advice. (Read time: 4 mins)