[By William Creswell under Creative Commons]
Dear friend,
When Henry Ford introduced the Model T in 1908, it set in motion many far-reaching changes. Named the Car of the Century in 1999, it was the first affordable car, and sparked the modern manufacturing corporation. It changed how people lived, worked and travelled. But this innovation came first and the infrastructure (roads) and the rules (policy and regulations) evolved over time.
Aadhaar and India Stack are poised at a 'Model T' moment, says Charles Assisi, but India doesn't have the luxury of time for the infrastructure and rules to evolve. That policy debate must happen now.
The need for an informed debate was highlighted in a panel discussion during the formal launch of our book The Aadhaar Effect: Why the World's Largest Identity Project Matters, co-authored by NS Ramnath and Charles Assisi. The book launch and panel discussion was hosted by the Nehru Memorial Museum and Library (NMML) in Delhi on January 11.
The power-packed panel was moderated by Shakti Sinha, director of NMML, and included Ram Sewak Sharma, the chairman of TRAI and former director general of UIDAI; TN Ninan, chairman, Business Standard; and Parth Shah, founder president of the Centre for Civil Society.
Some highlights:
There is no such thing as a singular truth. The truth (about a complex project like Aadhaar) lies across a spectrum.
No system is perfect. Aadhaar is not a closed system architecture. It is being played out in society. Technology can break down, but one has to figure out where lies the balance.
This identity platform can be put to multiple uses where it is beneficial. It is scalable infrastructure. Whether it is mandatory or which sectors will use it, is a public policy question.
There is a larger story developing around India Stack—the bunch of tech platforms like UPI, eKYC, DigiLocker, etc. These platforms can be used by businesses to reach out at levels we have not been able to reach before
Such a complex project requires people who understand the different dimensions of the project and its implications.
We needed the privacy and the data protection law long ago.
Do watch the very interesting discussion on the implications and why Aadhaar and India Stack matter.
Have a great week!
Sveta Basraon
On behalf of Team Founding Fuel
Featured Story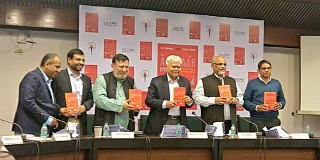 There are multiple India's—with different levels of prosperity and access to services. And India lives simultaneously in multiple centuries. Ram Sewak Sharma, TN Ninan, Parth Shah and Shakti Sinha discuss how Aadhaar and the policy around it needs to evolve to bridge these differences (Play Time: 1 hr 18 min)
What We Are Reading And Listening
Knowledge@Wharton | Wharton's Gad Allon discusses his research on what drives decisions for gig economy workers.
National Geographic | The lander-rover combo touched down where no human or robot has ventured before. Find out what it's doing there, and what else is headed for the lunar surface.
The Atlantic | Workers may not be replaced by robots anytime soon, but they'll likely face shorter hours, lower pay, and stolen time.
From Our Archives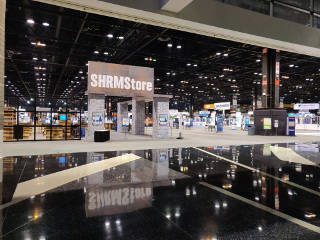 Kavi Arasu | Three learnings from the annual conference of the Society of Human Resource Management: Who do you hire, why space for dissent is an important part of dialogue, and knowing what you are not working on.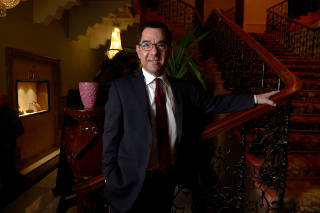 Solar energy is going to be a growth area, says the clean energy expert. India needs to unbundle its utilities and bring in some deregulation to let the market for solar happen more quickly.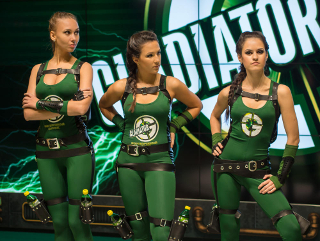 [Photograph by Sergey Galyonkin under Creative Commons]
Gourav Jaswal | Life and business are built upon unjustly distributed advantages, and there's no reason to disdain only a few of them.