The world we live in is a complex one. Contrary to what we always believed, ours is no longer an evolving world, but a mutating one. What we are witnessing now is change of the kind unprecedented in human history.
It is morally incumbent upon us then to just admit we do not have answers to most questions now staring at us. Who is to know in what silo, in whose head, or the intersection of what discipline pointers to answers may lie in. This is the pillar on which Founding Fuel was thought up and is being built out. That is also why as a team we constantly seek to engage with individuals and organisations who may be asking these questions of themselves.
This almost complete focus on engagement with stakeholders in what is the democracy that is India, has over the months led Team Founding Fuel to places we hadn't imagined.
Even as this note is being written out, for instance, our team led by Indrajit Gupta, CS Swaminathan and Kavi Arasu and our contributors without whom the ecosystem that is Founding Fuel would not be possible, are engaged in multiple conversations.
One of these is around facilitating conversations between people in the government, business and the social sector to arrive at something everyone agrees upon is a problem—that of open defecation. But the issue is, while every stakeholder has the right intent, fact is, everybody looks at the world from their own prism. The answers lie at the intersection of their worldviews and it has to meet. That is why facilitated conversations acquire significance where each stakeholder can examine the issue clinically, not just from their own eyes, but from that of the others as well.
In much the same way, this trio and our extended network are engaged with a global organisation on how to transform their business and develop a leadership team for the future.
The team facilitating these conversations have made it clear the answers do not lie with them, but with the stakeholders. What they are equipped with are a set of tools to raise questions and help sift through the narratives that emerge to arrive at a common understanding.
In the week that went by, Indrajit Gupta reflects on some observations basis these engagements. It is work in progress and much will emerge. To start with though, all I can say is, his reflections are of the kind that keeps you wishing he had shared more. Be assured, he will, as will the others.
On an altogether different note, like I articulated earlier, our intent is to engage with as many people and as many minds. That is why this newsletter every Sunday to share with you what is it we are doing and what we think interesting. Please do share your thoughts on what may get your attention and invite those you think may find value in joining this community by subscribing to this newsletter.
My very best,
Charles Assisi
On behalf of Team Founding Fuel.
Featured Stories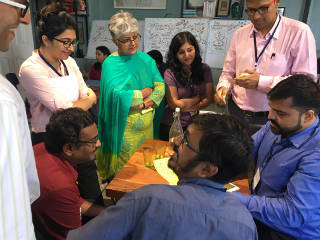 Lack of alignment can trip up even the most well-intentioned change process. Indrajit Gupta reflects on what you can do to fix it. (Read Time: 3 mins)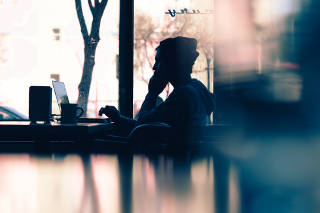 For a variety of reasons—technological, economic, and social—the office as we knew it for most of the 20th century is going away. We look at the challenges the new office creates for managers and workers. (Read Time: 4 mins)
What we are reading
As articulated earlier in the note, the pillar on which Founding Fuel is being built is to seek wisdom from sources as diverse as possible. That is why we think this mandatory reading.
The content of this note is a letter written by the legendary American journalist Hunter S Thompson to a friend of his on how to find purpose in life. It is not without reason that this note of has gone down as one of the most cited manuals on contemporary history on how to navigate life. Allow me offer a pointer to what lies in it. "Let's assume that you think you have a choice of eight paths to follow (all pre-defined paths, of course). And let's assume that you can't see any real purpose in any of the eight. THEN—and here is the essence of all I've said—you MUST FIND A NINTH PATH."
The all of us are unambiguously clear as a team that no single discipline can offer solutions to the problems confronting the world today. That is why this post citing philosopher and biologist Steven Pinker finds resonance with us. It is a short read. But embedded with links. A word of caution—the kind of intelligent pointers it contains can lead you into a rabbit hole.
From Our Archives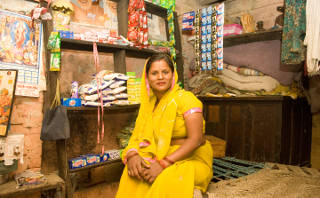 [Photograph - Geeta Devi, Rural Marketing HUL Shakti Programme by Ramesh Pathania / Mint]
How do you come up with the disruptive differentiators that will serve the unique needs of the millions of Indians with limited purchasing power, and who are difficult to access? Co-create and build ground-up, says Rishikesha T Krishnan. (Read Time: 4 mins)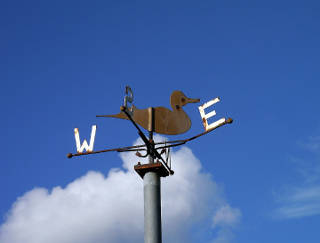 In his new book, 'Superforecasting', Philip Tetlock looks at those who get it right and how they do it. (Read Time: 4 mins)