[From Pixabay]
Good morning,
If you are reasonably interested in tech, and think it's mostly useful, the chances are that you have a shelf in your cupboard with old devices you no longer use. If you are like most people in this category, you tell yourself that maybe it will come into use sometime in the future, or you have some hazy plans about calling up your environmentally conscious friend from school days and asking him what would be the most environmentally friendly way to dispose of them. You can give them away, but you resist, telling yourself, if it's bad enough for me, why should it be good enough for anyone? However, the mistake we make about electronic devices—such as laptops, tablets, and smartphones—is that just because they are not powerful enough to do a certain set of jobs, we assume that they are not good enough to do anything at all.
In this issue of FF Recommends, we would like to give a few examples to nudge you to think about repurposing your devices, and squeeze as much as you can out of them, before you dispose of them in an environmentally friendly way.
Stream audiobooks and music
While many people prefer to read books, there is only so much time we have on hand and listening to audiobooks when at work on the mundane or mindless, can add much to life. But most people shy away from—how to get started with the habit is a quibble we have heard often. That is why, earlier in February, we had reached out to a computational neurobiologist, an entrepreneur, a communications consultant and a startup founder on how to make the most of audiobooks. We followed their advice and have been hooked since then.
A trick we've added to our arsenal is that instead of junking our old phones, some of us now use it to download (over Wi-Fi) and store audiobooks. These books can then be streamed for listening either through our headphones (if we are moving around) or speaker systems (when at home or in a private space) that are connected over bluetooth. Our experience until now has shown this has some benefits. To start with, the listening experience does not get interrupted with phone calls because the old phone does not have a SIM. And because our primary phone does not have to deal with playing an audiobook, the battery lasts longer.
More recently, some kids we know have started using their old phones as devices to stream music from services such as Spotify after taking a cue from watching us stream audiobooks. We like the idea of them recycling devices.
Dig deeper: A guide to audiobooks (Founding Fuel)
Use as a remote control
Given the number of gadgets all around that need a remote control and most people's penchant for misplacing it, an old phone or tablet can be repurposed and made to work as a remote control for pretty much anything on the same Wi-Fi network. While there are many free pieces of software that do the job, some tinkering around later, nothing impressed us particularly. If anything, it made us feel suspicious about the intent because most asked for permissions to access data, our location, and insisted on serving pesky ads too often. The Universal TV Remote app that claims to work with all smart televisions is a case in point. For that matter, there is a free version of the Fire Stick's remote. But just when you begin to use it, an ad pops up and ruins the experience.
The interfaces of paid versions of such software for redundant tablets and phones are slicker, can be made to pair with more devices, are constantly upgraded, and work much better. At the time of writing this, a deal was available on TV Remote — Universal Remote for a one-time payment of Rs 1,799. It pairs with most smart TVs and the Fire Stick that we tested as well. Here are some screenshots of how the Fire Stick's remote control appeared on an outdated iPhone 5s. It worked just fine.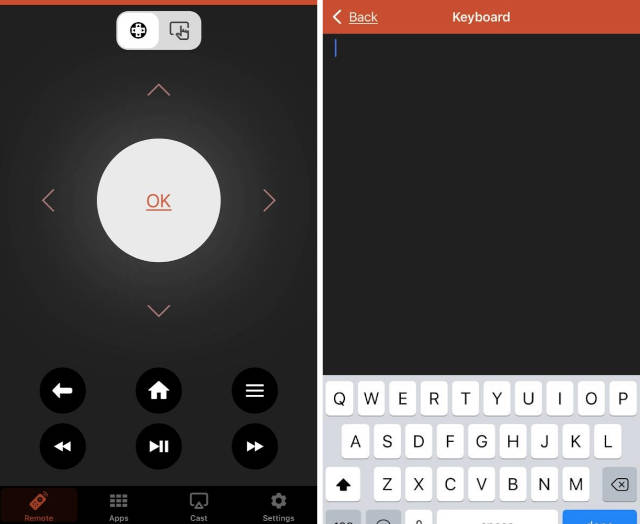 Convert your old tablet into a digital photo frame
Do you have an old tablet that you are not using because its touch screen is no longer as sensitive as it used to be, doesn't work with Pencils, audio has conked off, or simply the overall experience has gone so bad compared to the newer devices you have? Try converting it into a digital photo frame and make your zoom calls more interesting, or inject a sense of mood to your Omicron-appropriate gatherings at home. On an ipad, just select the photos, and share it as a Slideshow. Or you can use an app. PicPlayPost is a pretty good one, available for both iOS and Android. You will also need a stand if you want to keep it on a table, or ideally a wall mount to fix it on the wall. Brainwavz Tablet Stick On Wall Mount is a decent option (you can stick it on the wall, no need for screws).
Use your old phone as webcam
After reading our FF Recommends issue, especially the one on iGlasses, which allows you to control your webcam settings, Rahul Matthan, partner at TriLegal an author of Privacy 3.0, messaged us saying he has repurposed one of his old iPhones as a webcam using an app called Camo Studio. He said it worked perfectly for him because iPhone cameras beat even the most expensive Logitech webcams that he has tried. We tried it, and it works every bit like Rahul said it does. The image quality is superb, the app is intuitive, and works like a charm.
A lifetime license to Camo costs $79.9 (annual subscription $39.9).
If you would like to go for a cheaper option, we would recommend Iriun ($6.99) which does the job pretty well.
(Another use case for a webcam is to use it as a security camera—to monitor your door, or even infants or elderly people when you are away. However, using it as a security camera, especially outside home, raises legal issues, and we would strongly urge you to consult with experts and give a deep thought to it before you go for it.)
Other great ideas
If it be a world map you may want to create from recycled computer parts, fashion accessories that can go well with a suit, or heck, even a lampshade out of those old floppy disks, there are funky ideas that people have thought up. There's an exhaustive list with some lovely images curated by people from across the world over the years. Click here to look it up. Let us know what you think. And we'd love to hear if there's an ace up your sleeve.