[Image by Photo Mix from Pixabay]
Dear friend,
This is thanksgiving weekend the world over. It is also the beginning of the holiday shopping season that retailers have been planning for months, to get a piece of the holiday shopping pie.
This is a bellwether period to sense the strength of consumer spending, particularly in the US. It is also a good indicator of the tug of war between online and offline retailers.
Based on early reports by Adobe Analytics, online Black Friday sales were up 19% from last year, but most of the shopping was done in traditional retail stores (Source: WSJ). The convenience, price comparison and discovery advantages offered by online retailers didn't seem to deter shoppers from taking a trip to the local mall to check out the goods on sale.
Traditional offline retailers have been upping the game through creative promotions, spreading the sale period over a longer time period and embracing online. This is the beginning of the season and interesting ideas deployed by traditional retail will come forth in the next few weeks. We will try and keep an eye out for those.
Meanwhile, China's online behemoth Alibaba closed its 11.11 annual sale with a gross merchandise value (GMV) of $38.3 billion (26% more than in 2018).
Looking back at the Indian shopping season—Navratri and Diwali—the online players seem to have escaped the general tepidness of the Indian market. The online marketplaces seem to have clocked a GMV of $3 billion, or Rs.19,000 crore (expected to be Rs. 39,000 crore for the full month of October).
Online platforms have made great inroads into the consumer shopping habits. We should expect more in the coming years.
With this as the backdrop, Founding Fuel community members participated in a week of learning on platforms. We began the week with a comprehensive article by Haresh Chawla. As always, it was painstakingly put together—simple, clear, and accessible. It is a must read.
We followed that with a by-invitation masterclass with a distinguished panel including Harvard Business School professor Karim Lakhani, entrepreneur and author K Vaitheeswaran, and Haresh Chawla. The discussion was wide ranging on the topic of platforms and a little over 90 minutes. The members attending this session were gifted a free chapter from Prof. Lakhani's upcoming book Competing in the Age of AI.
This masterclass was followed by another one by renowned platform thinker Sangeet Paul Choudary. We will organize a follow on session with Choudary to cover more topics.
We will share a recording of both sessions in a few days.
Coming on the heels of this learning week is another masterclass on December 6, by Nir Eyal, on how to become indistractable. The masterclass is by invitation. Though we will share a recording a few days later.
Have a great week ahead!
CS Swaminathan
Featured Stories
Three articles from our week of learning on platforms.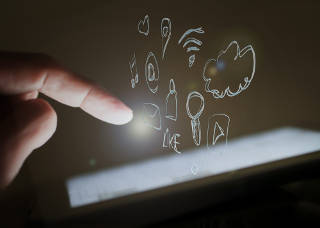 Your smartphone is the gateway for platform businesses to drive their hooks deep into your psyche and pockets, edge out traditional businesses, and reset markets. In doing so, they are becoming monopolies, the likes of which we've never seen before. What is fair play in this new world? (By Haresh Chawla. Read Time: 17 mins)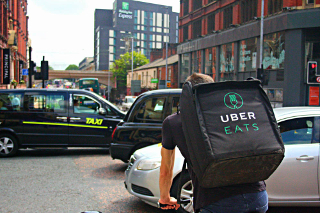 [Photo by www.shopblocks.com, under Creative Commons]
How far can businesses push the power of platforms to sell new types of products? The past week offered some interesting pointers. (By N S Ramnath. Read Time: 3 mins)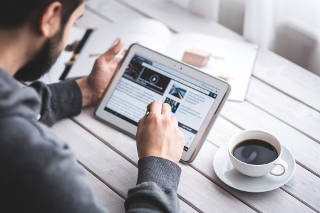 A curated list of articles, videos and a podcast. (By N S Ramnath. Read Time: 1 min)
What We Are Reading
The article argues that they are coming after your data and not your money.
Wild, feral and fossil-fuelled, fire lights up the globe. Is it time to declare that humans have created a Pyrocene?
From Our Archives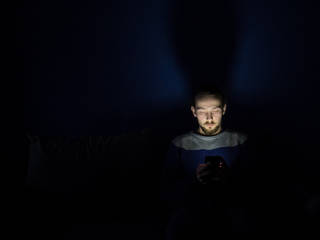 The tech giants are rewriting the rules of how business empires are built. How deeply they can engage the millions on their network is the key to the kingdom. No business, including their own, is invulnerable. The concluding part in a two-part series. (By Haresh Chawla. Read Time: 18 mins)