[By Vincent Van under Creative Commons]
Dear friend,
We try to make sense of this world by creating models of it. Sometimes these models can be as simple as a proverb that makes an observation about the world. Others can be so complex that we will need a computer to run it. And in between are the models we carry in our heads to deal with our daily lives.
No single model—simple or complex—can capture the dynamic complexity of this world. That's why we need enormous flexibility and multiple models to make sense of it. After all, the world is made up of a variety of people, and they interact with each other in many different ways. These feedback loops keep the world dynamic and complex.
Thus, our ability to manage ourselves, others and the world at large depends on our understanding of these feedback loops. Some of them can be captured by data.
If there is one common thread that runs through all the stories we published this last week, it is this. It describes, guides and helps us make sense of the feedback loops that operate in a variety of platforms—a business organisation, the Swachh Bharat initiative, Aadhaar.
Please do take the time to read them and let us know what you think.
Regards,
NS Ramnath
On behalf of Team Founding Fuel
Featured Stories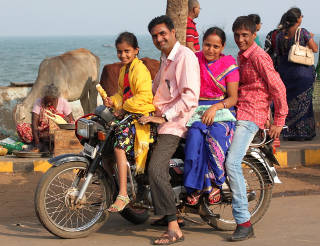 [By Juda under Creative Commons]
My colleague Charles Assisi recently spoke to a bunch of high profile executives from across the world on the India Story. He shares his experience weaving in the story of Aadhaar, with its varied narratives and the hope and the fear it evokes among the people discussing this complex and complicated subject. (Read time: 13 mins)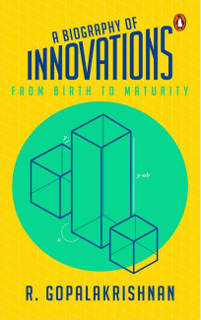 Pepsico India's D Shivakumar distils the wisdom and key learnings from former Tata Sons executive director R Gopalakrishnan's new book 'A Biography of Innovations'. (Read Time: 8 mins)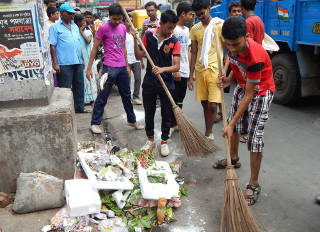 [By Ramakrishna Math and Ramakrishna Mission Belur Math (Public domain)]
Gaia Smart Cities director Amrita Chowdhury argues how a marriage of technology and civic participation is essential for the success of Swachh Bharat. (Read Time: 10 mins)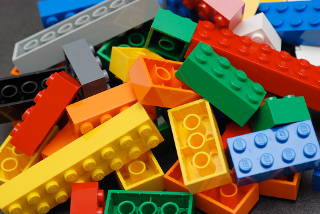 [By Alan Chia (Lego Color Bricks) (CC BY-SA 2.0), via Wikimedia Commons]
By NS Ramnath: Nandan Nilekani took an idea from the world of technology—the idea of digital platforms—to the world of politicians and bureaucrats, and convinced them that it's a better way to address issues with development. The story explores how it is faring. (Read Time: 10 mins)
What we are reading
By Colin McGourty | Chess24.com
The DeepMind team had managed to prove that a generic version of their algorithm, with no specific knowledge other than the rules of the game, could train itself for four hours at chess, two hours in shogi (Japanese chess) or eight hours in Go and then beat the reigning computer champions—i.e. the strongest known players of those games.
By Timothy B. Lee | Ars Technica
The Bitcoin economy is still lightly regulated, and fraud is a constant danger.
By Alana Semuels | The Atlantic
"It takes about a year to two years to get your money back. But since you can work them 24 hours a day, and they don't need vacation, eventually it's more cost-efficient to use the robot."
From our archives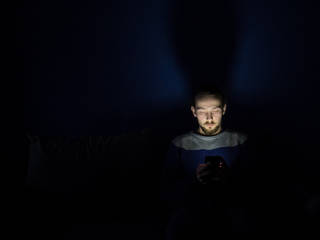 [By Krzysztof Kamil under Creative Commons]
The tech giants are rewriting the rules of how business empires are built. How deeply they can engage the millions on their network is the key to the kingdom. No business, including their own, is invulnerable, says Haresh Chawla. The concluding part in a two-part series.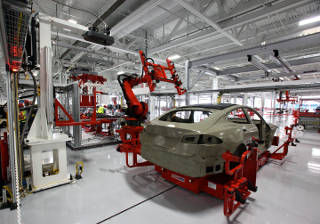 [Tesla Autobots by Steve Jurvetson under Creative Commons]
Technological progress is changing the nature of work in ways we don't realize. For India's push into manufacturing to be successful, we need to prepare for manufacturing as it will be five years from now, says Rishikesha T Krishnan.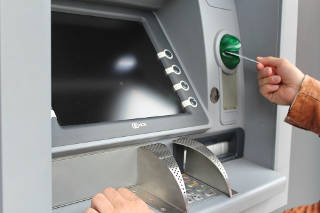 [By Peggy and Marco Lachmann-Anke under Creative Commons]
The dawn of IT in Indian banking from the 1950s to the 1980s teaches important lessons that are valid in today's context, says N Dayasindhu.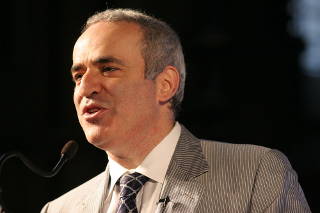 [By David.Monniaux (Own work) (CC BY-SA 3.0) or (GFDL), via Wikimedia Commons]
That artificial intelligence is here to stay seems a given. But Garry Kasparov and I believe we aren't going any place. My little girls need us, says Charles Assisi.
AlphaGo vs. Lee Se-dol: Why a win for AI is not a lose for humanity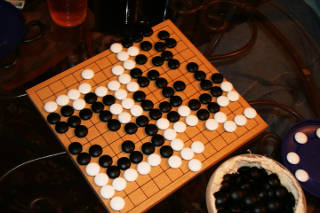 [A finished game of Go on a 13 X 13 board for beginners by Chad Miller under Creative Commons]
By NS Ramnath: When machines beat men, they make us seriously think about our place in a technologically advanced world and we tend to overestimate machines and underestimate men.