[By Mayya666 under Creative Commons]
Dear friend,
In his recent essay titled What Facebook Did to American Democracy in The Atlantic, journalist Alexis C Madrigal ended the piece by saying, "The truth is that while many reporters knew some things that were going on on Facebook, no one knew everything that was going on on Facebook, not even Facebook. And so, during the most significant shift in the technology of politics since the television, the first draft of history is filled with undecipherable whorls and empty pages."
Looking around the world today, one realises this problem is not limited to Facebook and the US, it pervades all technologies—artificial intelligence, robotics, self-driving cars—and the entire world. We have travelled a long way from technological utopianism, the dominant narrative that emerged from Silicon Valley over the last many years. That's now clashing with more powerful trends—political, economic and social.
In his latest essay titled Will technology destroy democracy? in Founding Fuel, Arun Maira argues that today's technologies need to be regulated to prevent them from causing harm—just the way that nuclear power, electricity, chemicals, and new medicines are being regulated. Who will regulate them? What should be the process? Do we have the technology that will help us understand the complexity and the impact of these new technologies? We do, says Maira. These technologies are ancient—dialogue, deliberations, deep listening. Do read.
An unexamined life, ancient Greek philosopher Socrates said, is not worth living. Technology offers us an opportunity to examine all aspects of life. For example, take TED. The range of topics that these talks explore can be breath-taking. These talks are just a Google search away. What else can we ask for? Right? Hang around long enough, and we will soon see the disconnect between the ideal that Socrates talked about and the reality of what the talks have come to represent. Charles Assisi explores that gap in his piece Performance monkeys on the TED stage.
Shallow knowledge—which remains on the surface, never allowing itself to be subjected to deep introspection and analysis, and never evolving into a meaningful action—is more dangerous than ever today. It's more dangerous today because of our increasing dependence on digital technology. The big tech companies have the power to nudge us in a certain direction—that might be good neither for us nor the society. Nudge versus Richard Thaler takes a look at that trend.
Do read, and let us know what you think. Subscribe to the newsletter if you haven't already.
Regards,
NS Ramnath
On behalf of Team Founding Fuel
Featured Stories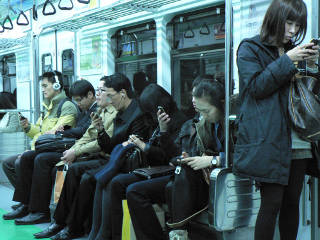 [By Marc Smith under Creative Commons]
Job destruction, fake news, polarisation. Rapid advances in technology are blamed for these. Is that claim justified? Are other factors at play? Who will regulate technology? (By Arun Maira. Read Time: 9 mins)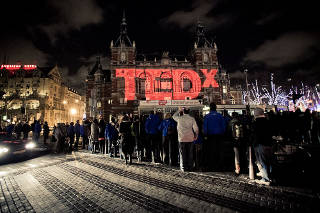 [By TEDxAmsterdam (Flickr: Maurice_Mikkers-2049.jpg), (CC BY-SA 2.0), via Wikimedia Commons]
What started out as an intellectually stimulating event has degenerated into a series of shallow performances. (By Charles Assisi. Read Time: 6 mins)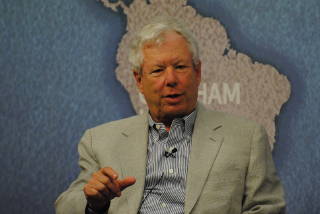 [By Chatham House, London via Wikimedia Commons]
It looks inevitable technology companies will outrun the theories of the Nobel Prize winner in Economics. And that is a frightening thought. (By NS Ramnath. Read Time: 7 mins)
What We Are Reading
How the secretive Silicon Valley lab is trying to resurrect the lost art of invention. (By Derek Thompson)
We are creating an intelligence that is external to humans and housed in the virtual economy. This is bringing us into a new economic era—a distributive one—where different rules apply. (By W. Brian Arthur)
India was already on a path to growth, but the country's drive toward digitisation may put it on track to be the world's fastest-growing economy over the next decade. (By Morgan Stanley Research)
Q&A. (By Nikhil Sonnad and Dave Gershgorn)
By reviving the art of reflection, leaders can reclaim their time, and deploy their fully cognitive powers to the increasingly complex challenges they face. (By Martin Reeves, Roselin de Torres, Fabien Hassan)
From Our Archives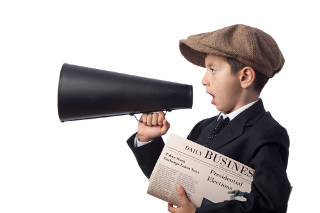 [By InfoWire.dk under Public Domain]
Journalists need to be heard to be able to convey truths. But social media has dumbed down public discourse and made it difficult for reflective commentators to be heard. (By Arun Maira)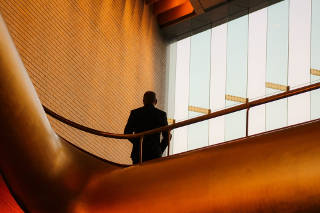 [By Free-Photos via Pixabay]
Two kinds of leaders exist: mercenaries and missionaries. Both can win battles. But when it comes to fighting a war, whom would you go with? (By Charles Assisi)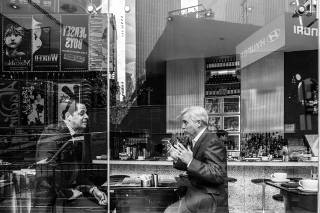 [By Jim Pennucci under Creative Commons]
Deliberate practice can make you a natural storyteller. (By Indranil Chakraborty)