Good morning,
As India gets ready to celebrate the 75th Independence Day, we reached out to some of the most thoughtful people in the Founding Fuel network, asking if they could recommend a book they thought people must read as India marks this milestone.
We requested them to recommend something that offered them glimpses into history and created a few "aha moments", or a book that provided them with insights that might have otherwise gone unnoticed, or even a book with pointers to what the future may look like.
As the recommendations came in, we were thrilled by the range. There were a few books that we would have recommended ourselves, and there were a few we hadn't paid much attention to. As a result our wallets are lighter, but we have no doubt that they will make our lives richer. We look forward to the weekend and many nights following that to immerse ourselves into these books.
It's with that hope that we present the list. Do scroll down to read who recommended them and why.
Subhas Chandra Bose, The Indian Struggle 1920-1942
Santosh Desai, Mother Pious Lady
Dr Jennifer Doudna and Dr Samuel H Sternberg, A Crack in Creation: Gene Editing and the Unthinkable Power to Control Evolution
Stephen Fry's Great Mythology Book Series: Mythos, Heroes and Troy
Ramachandra Guha, India After Gandhi
Anirudha Krishna, The Broken Ladder: The Paradox and the Potential of India's One Billion
Lou Marinoff, On Human Conflict: Philosophical Foundations of War and Peace
Srinath Raghavan, India's War
Tirthankar Roy, How British Rule Changed India's Economy: Paradox of the Raj
James Suzman, Work: A Deep History, from the Stone Age to the Age of Robots
Wish you a very happy Independence Day, and happy reading.
P.S. We are taking a break on Monday, 16 August. We will be back with our daily newsletter on Tuesday, 17 August, at 8 am.
FF Recommends | 10 Books
by Dr Jennifer Doudna and Dr Samuel H Sternberg
2. Stephen Fry's Great Mythology Book Series: Mythos, Heroes and Troy
Recommended by: Anu Acharya, CEO of Mapmygenome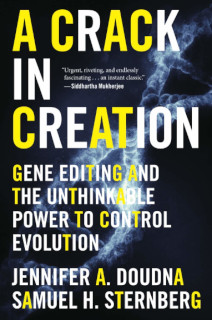 A Crack in Creation is a fascinating book on genome editing by the scientists who made the discovery and so quickly that we are almost living history as the future may be transformed very soon. Written in simple language, it breaks down the science of genome editing into easy-to-digest material and gives a perspective that may otherwise be difficult to get.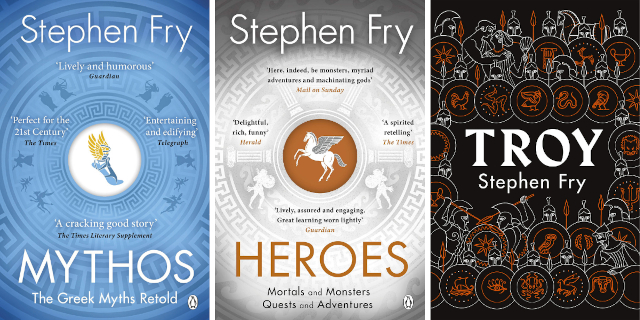 As for Stephen Fry's Great Mythology Book Series I am fascinated by word origins and history, so this anthology, especially read by Stephen Fry, has become one of my favourites this year. Written with current context, it makes mythology and history so much fun. It's a subject I want to learn long term.
by James Suzman
Recommended by: Aparajita (Opu) Bhattacharyya, Product Strategy & Monetization, Microsoft Azure, Seattle, and Anchor, Hustle Fuel, a Founding Fuel series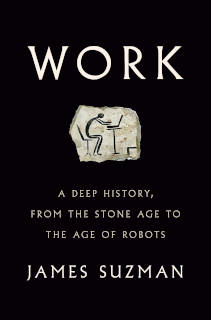 This book presents a deep historical dive into how work has affected the evolution of our species. Through this book, I learnt about:
The most important tool in human history: Fire. Its discovery meant we could spend less time foraging, less energy digesting, and more of that freed-up time and energy chatting up that cute primate sitting across the fire. Fire gave us increased leisure, which helped us begin to demarcate time between work and leisure. That is a journey we are still on, and even more so with lines blurring between work and home in the post-pandemic era.
Why Adam Smith was wrong about barter as the origin of money: The book suggests that money's origins rose from the credit and debit arrangements that emerged between farmers and the land. Labour had a clear relationship with monetary reward for large agricultural surpluses in early Mesopotamian city-states; cattle herds were the first interest-earning assets in pastoralist societies.
If your worryingly dependent relationship with Alexa is a cause for concern, the first evidence of our species relying on other intelligent beings dates back 20,000 years. But perhaps food for thought can be drawn from history on how to create a deep bond of loyalty and love between our species through the intimacy of that shared work.
The industrial revolution and an unparalleled era of inequality: From 1800-1850, the steam engine redefined work, making obsolete a raft of trades. While factory workers struggled with long and dismal hours, scarcity, and squalor, factories created vast wealth for an elite few. While wages grew alongside productivity, output and gross domestic product in a largely benign manner for years after World War II, wealth inequality burgeoned with chief executives at the top 350 American companies earning 20 times the pay of the average worker in 1965, and 300 times their pay by 2015. However, people routinely underestimate levels of inequality. Perhaps they do not want to give up on the dream that if they just work a little harder, they too can achieve wealth.
We're in the midst of the next industrial revolution—the union of digital, biological, and physical technologies. The book demonstrates how with each new industrial revolution, our relationship to work changed, and now, it has become increasingly toxic. Unless we find a way to adjust our perspective on work to be healthier, there will be grave consequences for us as individuals, countries, and the planet.
It's a great read. Don't take my word for it. Even star Wharton professor and bestselling author Adam Grant has called it a "tour de force".
by Anirudha Krishna
Recommended by: Prof Rishikesha Krishnan, Director, IIM-Bangalore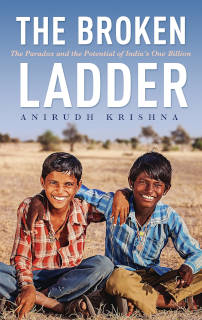 Seventy-four years after independence, India is undoubtedly in a better place. However, to my mind, the biggest challenge remains: how can we create better opportunities for the millions of talented and hard-working people? In The Broken Ladder (Penguin Random House 2017), Anirudha Krishna puts this more eloquently: "People climb out of poverty individually—they are not 'lifted out' by other people. How can better ladders be constructed that enable hard-working people across the board to climb as high as they are individually capable?" The Broken Ladder focuses on the importance of talent development and high-quality education to give all of India's citizens the chance they deserve. But it also emphasises the importance of institutional innovation to create the scaffolding that would enable such social mobility. Today, technology provides us some tools to fix the ladder, but many others have to come from collective human effort. This is my recommended reading for Independence Day.
by Santosh Desai
Recommended by: Harsh Mall, Digital marketing consultant; Anchor, Talkin' 'bout My Generation, a Founding Fuel series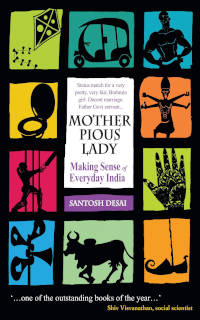 Perhaps it was not a coincidence that Santosh Desai's newspaper column—a compilation of which became this book—shared broadsheet space with RK Laxman's daily cartoon strip, You Said It. Mother Pious Lady, like You Said It's Common Man protagonist, is an ear to the ground; a sharp yet humorous ode to India's middle class. For Indians, Desai's turn of phrase and stockpile of anecdotes, chronicling the eccentricities of middle class life, are satisfying nostalgia. For international readers, Mother Pious Lady is a refreshing break from cliches about India's past and future, for neither is it a hagiography nor does it try to be prescient.
by Subhas Chandra Bose
Recommended by: Piyul Mukherjee, Co-Founder, Quipper Research; Anchor, Ground Realities, a Founding Fuel series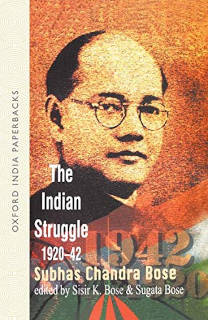 "Gandhi has become the best policeman the Britisher has in India." So said Subhas Bose in 1934.
When Bose was democratically re-elected to the presidentship at the 1939 Tripuri Congress Session, Gandhi took the loss personally and manipulated till he got Subhas Bose to resign. Aware of Bose's views on him as detailed in Bose's The Indian Struggle, Gandhi was also aware of his own weakening ideological hold on the nationalist movement. To consolidate his own position, he jettisoned Bose in favour of Nehru.
At the beginning of World War II, while Bose wanted to give a six-month ultimatum to Britain and launch a country-wide movement for Poorna Swaraj, Gandhi wanted congressmen to favour the allies i.e. the British, in the War. Incidentally, he had done the same, going around conscripting lakhs of Indians to join as soldiers and go to fight the war in inhospitable Europe, disregarding his supposed fundamental objection to violence, during World War I.
These inconvenient facts were attempted to be erased.
Just as our textbooks are going to be purged once again, of references to the benevolence of Muslim rulers.
And we shall all continue to read sanitized retellings of history. Just as we were socialized into believing the sanctimoniousness of non-violence and its supposed central role in gaining independence.
Autobiographies of Nehru and Gandhi were memoirs written in the far more salubrious environs of jails such as Ahmadnagar and Yervada where the two were imprisoned, often with curtailed sentences. Subhas Bose in direct contrast, was always given the most rigorous of imprisonments in the most devastating prisons of the Raj. Places such as Burma, far away from the general public, where he contracted malaria, TB and nearly died. Where no one was allowed to meet him.
The Indian Struggle is a memoir written by Bose initially in 1934. My first startled thought while reading the book was that this is written by some top writer of the 21st century. One who is aware of modern concepts like low attention spans, and the need for simple language. Here is a book written some 90 years ago, yet it totally circumvents the flowery language so common in the early decades of the previous century.
Bose set out and met all those who had fought the allies or were likely to support him against British rule. He met the leaders of Ireland. Germany, Italy, Soviet Union. Even this is disingenuously presented over the years to us as the strangeness of Bose meeting Hitler and Mussolini.
In this era of nationalistic hubris, the pages of this simply and so sparklingly written book unfolds the world view of one we all think we know, but really do not know at all. Bose was a core follower of Sri Ramakrishna and Swami Vivekananda, kept The Gita close to him at all times, and at the same time, believed in the syncretic synthesis of India over the centuries, that he called "the happy blending of two streams of culture". He separated this from the goal of the British invaders who he pointed out, did not want to blend in with India, but to dominate the country completely.
I recommend this book for all of us to recognize the awe-inspiring reach of a mighty man, and not just his face on a poster.
And to know that fake and reengineered news is not only a 21st century 'WhatsApp University' product. It has been around for a long time.
(the revised and updated 10th anniversary edition) by Ramachandra Guha
by Srinath Raghavan
Recommended by: R Sriram, Co-Founder, Next Practice Retail; Trustee, Pratham Books and Society for Nutrition, Education & Health Action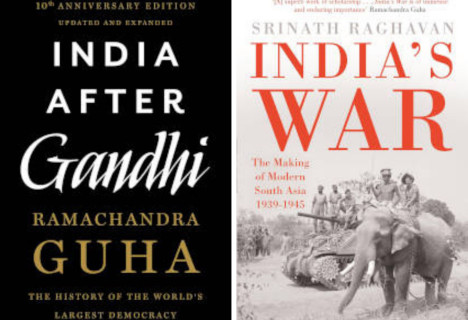 I would recommend two books, both of which are characterised by erudition and incisive writing. Both provide remarkable insights and perspectives about the events and people that have shaped India.
by Tirthankar Roy (Palgrave Macmillan, 2019)
Recommended by: Chinmay Tumbe, Asst Professor, IIM Ahmedabad; Author of The Age of Pandemics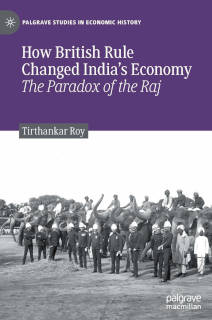 Tirthankar Roy is an economic historian whose books deserve to be widely read. They question many of the common premises we have been told about the impact of British rule on India and have profound resonance in understanding the trajectory after 1947 and why India in 2021 still lags behind many countries on development indicators. This short crisp book of about 160 pages is an important counter to Shashi Tharoor's bestselling polemic Inglorious Empire which pretty much made the case that the British looted India and impoverished it substantially. Roy's approach is grounded more in facts and points where exactly the British policies did not work for the Indian economy and where it did.
Globalization in Roy's framework benefited India but the wrong lessons of British economic rule meant that India embarked on an autarkic journey post 1947 that eventually stunted growth. It also points out that the record of the princely states, the counterfactual to British rule, was not up to the mark. It is an important contribution that shows how important non-political factors have been in shaping India's fortunes such that a simple change in political regime (from British to Indian or Congress to BJP) may not do much unless the basics have been addressed.
by Lou Marinoff
Recommended by: Sundeep Waslekar, President of Strategic Foresight Group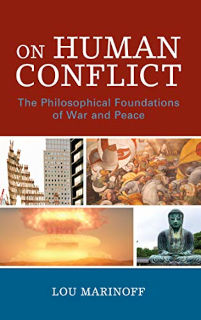 It is a magnum opus with great insights in philosophy, biology, history and mathematics. Marinoff takes us on an ambitious tour through centuries of thought processes and ends up challenging Tolstoy. In his famous novel War and Peace, Tolstoy had concluded that war was a matter of fate. Marinoff persuades us that war is a matter of choice. A versatile philosopher with many books to his credit, Marinoff prides in being recognised as conservative. He was elated when Trump won in the United States and he hates the Swedish feminist foreign policy. His argument is therefore remarkable that war is not innate to human nature and can be renounced or abolished. We have the strongest case for the plausibility of consciously making peace by the most strident critic of liberal politics.
As India nears 75 years of independence we need the spirit of free inquiry that Marinoff's book presents, very rigorously supported by evidence. As a nation, we are trapped in a moment of time when we are increasingly embracing the inevitability of conflict both within the national spectrum and outside. If we realise that it is our choice that produces violent conflicts, perhaps we will make a choice of reconciliation and a harmonious future.