[By Alan Levine under Creative Commons]
My dear friend,
It is with much pleasure that Team Founding Fuel introduces the Aadhaar Effect. Much like the name suggests, this sub-domain is intended to listen in to the many voices around Project Aadhaar—from the past, the present—and imagine possible futures. We believe this is a pertinent story to the India narrative. And holds many lessons for the future.
When originally thought up, Aadhaar was intended to be a system that provides everyone in India with a unique identity—nothing more, nothing less. Much water has passed under the bridge. Everybody has an opinion—some informed, others uninformed.
That is why when people like my friend and colleague NS Ramnath step in to tell the narrative, it is inevitable sanity will emerge. Not for anything else, but because he is among those rare people who has tracked this project since inception; has engaged with multiple sets of stakeholders in the ecosystem; and as that saying from the army goes, knows how to "hold the line".
Very recently, I joined him so that I may understand as well. That this isn't a linear narrative is now evident to us. And that to understand it, voices from disciplines as diverse as history, philosophy, politics, entrepreneurship and artificial intelligence must be accessed. That is why, the Aadhaar Effect.
Please do join us in this conversation as it unfolds on Founding Fuel. It is one among the many other compelling narratives that we have begun to set into motion.
Do share the newsletter with your friends and ask them to subscribe to it.
My very best,
Charles Assisi
On behalf of Team Founding Fuel.
Featured Stories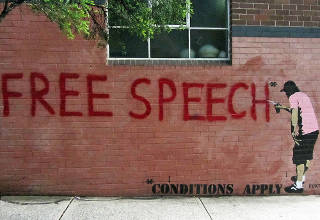 [By Newtown grafitti under Creative Commons]
The pro-privacy debate has become an anti-Aadhaar stance. Are we missing the forest for the trees? (By NS Ramnath. Read Time: 11 min)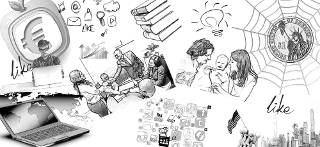 [By Gerd Altmann under Creative Commons]
Is the current debate in India around privacy misplaced? All evidence suggests it is about the evolution of money and the need for a uniform identity. (By Charles Assisi. Read Time: 12 min)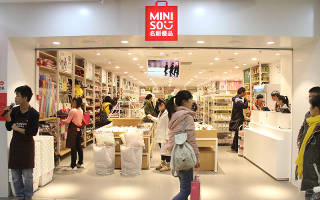 MINISO co-founder Ye Guofu takes us inside his emerging retail empire. (By CKGSB Knowledge. Read Time: 7 mins)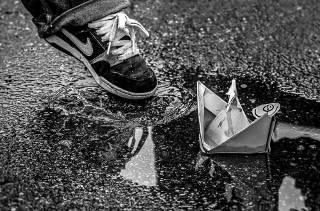 [By Natalia Medd under Creative Commons]
He was destined for greatness. But tragically, many like him stay wedded to their ideas. Somehow, they did not learn when it is time to let go. (By Charles Assisi. Read Time: 10 min)
What we are reading
First published a year ago, this is a pertinent one in the context of the current debate around Aadhaar in India. Written by Tristan Harris, who used to be the Design Ethicist at Google. A question always on his mind is: "How do you ethically shape the thoughts and actions that will appear in a billion people's mind's today?" He was described as the "closest thing Silicon Valley has to a conscience" by The Atlantic Monthly.
When Peter Drucker spoke, or wrote, everyone took notice. With good reason. He could see what most people couldn't. After having read Tristan Harris and how fierce battles are being fought for an individual's attention, there is a moral obligation we have to manage ourselves. It is something that cannot be outsourced. Who else can do that better than Drucker?
From our Archives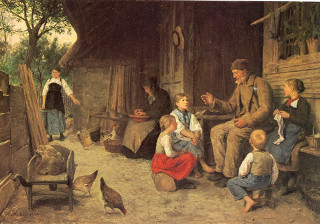 [By Albert Anker (Public domain), via Wikimedia Commons]
If you think the stock markets are a compelling place to invest in, consider this number. Storytelling offers a little over 28 times in returns. If that sounds unbelievable, then you ought to not just read this piece by Indranil Chakraborty, founder of StoryWorks and a contributor to Founding Fuel, but look up his series on Stories at Work on our website.