Dear friend,
We live in an age of easy access to computing power. The smartphones that we carry in our pockets can easily do what a room-sized computer couldn't have done a few decades ago. The availability of such capacity nudges us to go for complex models that might appear to reflect the reality better. However, complex models need not be useful models. In fact, they are often the opposite.
The model aeroplanes that kids sell at traffic signals might resemble the ones that fly, but they serve a very limited purpose (they sometimes look good in a showcase). A paper plane might look nothing like an aeroplane, but it's a better model to understand the physics of flying—and it can "fly". Simple models often trump complex models when it comes to usefulness.
In The Tao of thinking, Charles Assisi continues with his ruminations on the art of thinking, and usefulness of mental models. You might have read his earlier piece a few weeks ago, in which he explored the mind of a strategist. The strategist in question attacked a specific problem he faced using the metaphor of two idiots and three pigs. He basically categorised people into these buckets. Did his model reflect the complexity and the range that the real world thrusts upon us? No way. But was it useful for him to solve the problem at hand. Yes, it was.
The key to mental models is not to have just one, but many in a toolbox. Charles explores a few of the more important ones in the present political context. Please do take a look at it.
In The Gist, D Shivakumar shares some of the most insightful takeaways from reading Arnold Palmer's memoir, A Life Well Played. One of the most important lessons he learned about golf: "The main thing my dad told me when I started golf was 'stick to the basics—the fundamentals' and you cannot go wrong." It applies not just to golf, but to any endeavour in life.
If you like the newsletter, do share it with your friends and colleagues and ask them to subscribe to it.
Do write in with your comments and feedback. You can reach us on Twitter, Facebook or the comments section on www.foundingfuel.com. We'd love to hear from you.
Have a great week!
NS Ramnath
On behalf of Team Founding Fuel.
Featured Stories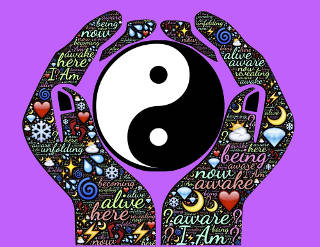 [By John Hain under Creative Commons]
There are two ways to think. Like you would usually. Or apply models, try to think like others would, and examine the world from multiple perspectives. (By Charles Assisi. Read Time: 6 mins)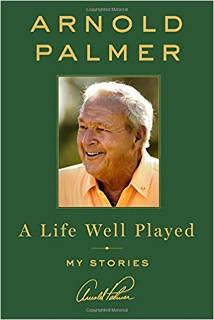 Nicknamed The King, Arnold Palmer played a big role in making golf popular and not just a game for the elite. His rivalry with Gary Player and Jack Nicklaus is legendary. In his memoir 'A Life Well Played', he shares his experiences. (By D Shivakumar. Read Time: 5 mins)
What we are reading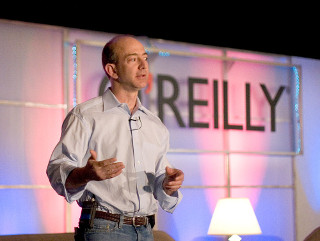 [By James Duncan Davidson under Creative Commons]
The first lesson one can learn from Bezos is about leadership and entrepreneurship, the article says. According to Bezos, good entrepreneurs must be stubborn and flexible. When referring to Amazon, Bezos says, "We are stubborn on vision. We are flexible on details.... If you're not stubborn, you'll give up on experiments too soon. And if you're not flexible, you'll pound your head against the wall and you won't see a different solution to a problem you're trying to solve."
David Callahan's new book The Givers: Money, Power, and Philanthropy in a New Gilded Age looks at wealth, charity, and how the superrich shape public policy to their own ends. A review by Lovia Gyarkye.
The author Sabina Nawaz says: "As an executive hired from outside the firm, you'll naturally want to add value and assure your employers and employees that you are the right hire. But based on my work helping executives transitioning into new organizations, I've discovered common traps new executives tend to fall in, even as they try to solve problems, make decisions, and improve the company. Fortunately, there are ways to sidestep these traps so you can assimilate successfully into your new organization."
From our archives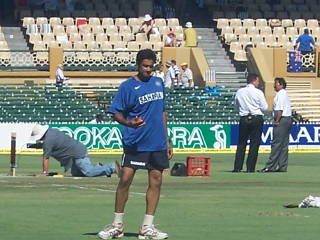 [Anil Kumble, at the four Test series versus Australia at Adelaide Oval in 2007-08. Photograph by Riana under Wikimedia Commons]
Like in sport, in business too a coach can hold the space and engage a star player to sort out his game when going through a rough patch. (By Kavi Arasu. Read Time: 7 mins)
Sydney Finkelstein, author of Superbosses, explains how to master the art of handling talent. (From CKGSB Knowledge. Read Time: 10 mins)