[From pxhere]
Dear friend,
Welcome to the fortnightly roundup of Aadhaar news and updates on The Aadhaar Effect and community engagement.
If you want to share it with your friend, you can forward it. If someone forwarded this to you, you can sign up here and get this straight in your inbox.
If you missed them, you can catch up with the previous newsletters here.
Feel free to get in touch with us.
The Roundup
A digital identity wave: The Telangana government plans to give a unique identity to every school student in the state, so it can better track their progress, their switching schools or dropping out. Andhra Pradesh is in the process of giving unique identity to milch cows. Kevin Kelly, founding executive editor of Wired magazine, says the web led to digitisation of information; social and mobile led to digitisation of people. And augmented reality will lead to digitisation of everything else. Digital identity is a part of the big trend. (Also read: Rwandan President Paul Kagame backs digital identity for Africa.)
Indane leaks customer data: Well that's not how it got reported. Techcrunch's headline read: "India's state gas company leaks millions of Aadhaar numbers". On social media, that often gets translated to "Aadhaar data leaked", which invariably leads UIDAI to issue a statement saying its database is safe. These days, stories about #AadhaarLeaks don't get the same response even from Indian media, because most of them are now familiar with the routine. The need for India— for central and state governments, state-owned institutions, businesses, nonprofits—to invest more in cybersecurity has never been higher. It's true of UIDAI too. However, there is a danger that too many false alarms about UIDAI's database will reduce society's incentives to be alert about a real breach. It might be good to brush up on Aesop's Fables, especially the story about the boy who cried wolf.
Technology, capacity and intent: Government agencies continue to use Aadhaar to deduplicate their databases. Karnataka said it has removed 12 lakh ration cards in the last three years. Tripura said it has removed 2.81 lakh. However, a case in Haryana highlights how things can go wrong—by computer glitches, and problems with linking Aadhaar number to the database.
Privacy by technological limitations: Aadhaar is designed for authentication, and not identification. Since it is probabilistic, trying to identify a person via biometrics might return too many results. UIDAI told Delhi High Court that Aadhaar can't be used to identify dead people—technically or legally.
PAN and property: Maharashtra amended its laws to let citizens register their properties using Aadhaar, and avoid the hassle of getting two witnesses to sign. Just a little over half of PAN card holders have linked their Aadhaar number to PAN, even though the deadline is end of March.
The Big Themes
Science, technology and state power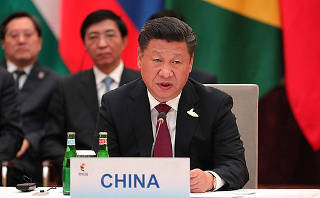 [By Kremlin.ru (CC BY 4.0)]
There is nothing new about China using science and technology to enhance state power.
"At the heart of Xi's emphasis on and investment in science and technology, therefore, is the goal of enhancing state power. This perspective is not exclusive to the current Chinese leadership. It is the product of historical debate over the role of science and technology in Chinese society. The origins of this conversation can be dated back to the last few decades of the Qing Dynasty, which ended in 1912. Since then, while strengthening state power has remained the core objective of the pursuit of scientific advancement, each generation of leaders has adopted a different pathway."
'Science and State Power in China' by Manoj Kewalramani | Factor Daily
It isn't about man vs AI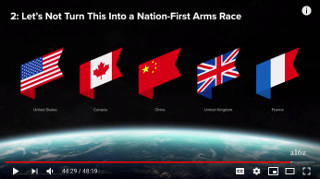 Discussions on AI are often framed as a fight between humans and AI. It need not be so.
'Better Together: Humanity + Machine Learning' by Frank Chen | A16Z / YouTube
Book Extract
Designing incentives
The problem with designing incentives: the law of unintended consequences will assert itself, sooner or later. Here's an extract from the chapter 'The Hare and The Tortoise':
Bureaucracy has long believed in creating elaborate structures to execute projects, and even more elaborate structures to provide checks and balances. This approach has a great intuitive appeal, even if on the ground it had over and over again led to cost and time overruns, and a garbage can full of failed, stalled, mothballed projects.
What the bureaucrats in Delhi and the technologists in Bengaluru were aiming for was to create an incentive structure that would ensure speed, scale, and quality. The enrolment agencies were paid based on the number of Aadhaar numbers generated, and not on the number of enrolments. Which meant that they had to ensure that they paid attention when registering people.
A similar inbuilt incentive structure also helped the project avoid false information, a problem that riddled many other ID projects. Because it was a lifelong ID, and the only one a person would ever get (within the constraints of biometric technology), there was an incentive to give correct information. 'If you enrol yourself as Amitabh Bachchan you will be stuck with that name all your life. It's as simple as that,' Nilekani once said. A man from Delhi tried to get two Aadhaar IDs, enrolled once with his real name, and a second time with a false name. It so happened that his second enrolment got processed first, and the first got rejected. He is now stuck with an identification with a fictitious name.
This approach allowed UIDAI to remain lean, but that came with its own problems. If there is one lesson that economics teaches again and again, it's that incentive systems are hard to design. Incentives can turn perverse.

Buy the book on Amazon, Flipkart or a bookshop near you. (If you don't find a copy of the book in a bookstore, please let us know).
Book News
The book is now available for sale in the US on Amazon. Please do pass on the information to your friends and colleagues in the US.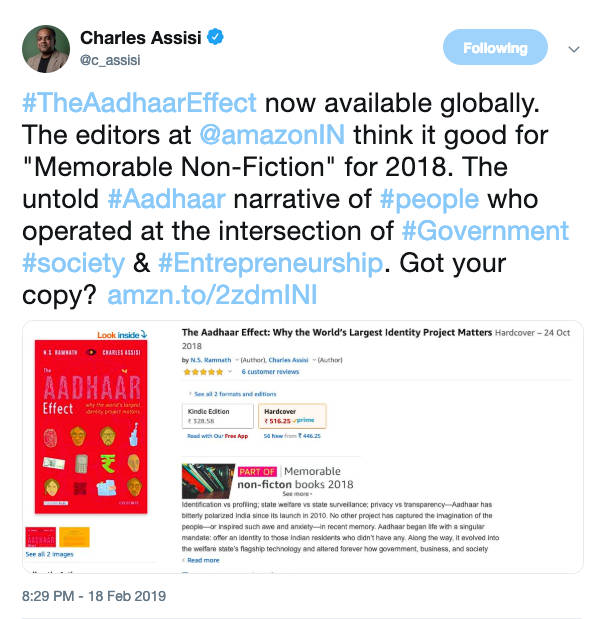 End Note: If you liked reading this newsletter, please consider forwarding it to your friends and colleagues. Click here to subscribe to this newsletter. If you have read the book, please do share your feedback with us.