[Photo by Tim Trad on Unsplash]
Dear friend,
Last week, I listened in intently to a senior banker talk about how most fintech lenders have assumed all of India is a single market—and are struggling. They haven't paused, he said, to ask what is the market really like, whom are they serving, and the direction they need to take.
Driven by the need for speed and urge to build an app to serve the market, most of them have missed on a larger narrative: That when it comes to micro-lending, your people must be embedded in micro-markets. Because India, he said, is a conglomeration of micro-markets.
That's how you get to know what's going on in people's lives, who is safe to lend to and make decisions on the fly. Doing this at scale isn't easy. Algorithms embedded in apps can't do that yet. But popular narrative has it that apps are the way to go. When asked why, he smiled and asked, "Why do you think Lemmings behave in a certain way?" I got the point.
This thought—that to be agile and on the ground to know what's going on—was reinforced when I read this passage from TN Hari and MS Subramanian's book Saying No to Jugaad: The Making of Bigbasket:
"The biggest question that any start-up often faces is whether to invest time and effort upfront in designing a system that can scale effortlessly or build a product that would help you launch quickly and then make modifications along the way as the business scales…
"The need for rapid growth results in choices (people, process, architecture) being made based on the velocity needed to support growth while compromising on maintainability and scalability of the technology platforms. This results in the start-up acquiring 'technical debt' over a period of time…. Organisations that pause to step back every couple of years to take stock of their technical debt, and work to retire the debt, thrive while those that don't do so, perish."
(Incidentally, it was only last week, that we concluded a by-invitation Masterclass on How to Shape Start-up Culture, with the co-authors and Sandeep Murthy of Lightbox. We will publish the recording in a few days.)
One of my big take away from the conversation was this: To maintain speed, you need to take stock of your environment every now and then.
While on taking stock, change is imminent in India's business environment on the back of proposed change in the laws on personal data protection. The bill was tabled in Parliament in early December.
Founding Fuel's Masterclass a few days later, provides 3D perspective on what's changing and how businesses must respond. We thought it pertinent to engage with leaders on the theme and conducted a live Masterclass around it with a select audience. Do listen in and share you feedback.
Have a great week,
Sveta Basraon
Featured Story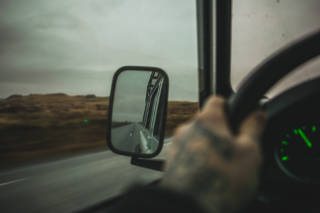 A personal data protection law is imminent. How should businesses prepare for the changing landscape? What problems are we likely to face along the road? Listen to IIM-B professor Rishikesha Krishnan who was on the Srikrishna Committee on Data Protection; eminent lawyer Rahul Matthan; and SBI's former Chief Digital Officer and Deputy MD (Digital and Strategy) Anuradha Rao. (Play Time: 86 mins)
What We Are Reading and Listening
[Podcast] A conversation with Prof Lynda Gratton of London Business School. She is the co-author of the book The 100-Year Life.
Big tech firms are trying to read people's thoughts, and no one's ready for the consequences.
[Podcast] Founding Fuel contributor Hari Abburi on how disruptive companies don't let themselves be constrained by industry borders, and become multi-industry. Customers too seamlessly transfer their expectations of experience from one sector to another.
From Our Archives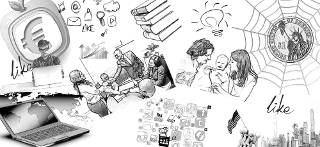 Is the current debate in India around privacy misplaced? All evidence suggests it is about the evolution of money and the need for a uniform identity. (By Charles Assisi)