[Photo by Drew Beamer on Unsplash]
In Silicon Valley, Uber's IPO tanked and threw a spanner in the narratives most of us believe around how to value startups and private equity-funded unicorns.
For perspective, do read this line on a risk factor in the Uber IPO document: "We have incurred significant losses since inception, including in the United States and other major markets. We expect our operating expenses to increase significantly in the foreseeable future, and we may not achieve profitability."
On poring over it, Ben Thompson of Stratechery raised some pertinent questions.
How much it costs Uber to acquire drivers
How much it costs Uber to acquire riders
How much it costs Uber Eats to acquire restaurants
How much it costs Uber Eats to acquire customers
What is Uber's retention rate for drivers
What is Uber's retention rate for riders
While he continues to remain an "Uber-Bull", Thompson points to a malaise. The questions remain unanswered. That is why, he writes in a later post, "This was, to me, a tremendous disappointment…… To be clear, I don't expect Uber — or any company — to answer all of the questions I listed; the point is they answered none of them… It's worth noting that releasing more information can benefit companies."
Thompson's disappointment with Silicon Valley resonated with many on this side of the world and in a different context.
The top brass at Tata Steel announced its decision to pull back from partnership with the German steel maker Thyssenkrupp after the EU Competition Commission red flagged it. Then there was YC Deveshwar's death—everyone associated him as being the face of ITC. The board knew he was terminally ill since 2014. A replacement was announced overnight.
That Tata Steel was in trouble and Deveshwar was unwell is something the board knew. Unlike Uber, both are listed entities and the boards here have a fiduciary responsibility to shareholders to disclose it. Yet, it went unscrutinized in the public domain. Our co-founder Indrajit Gupta thinks it is time tough questions are asked.
If Uber cannot get away when it comes into the public eye, there is no tangible reason large entities such as Tata Steel and ITC should either.
We'd appreciate your thoughts on the issue.
My very best,
Charles Assisi
Featured Stories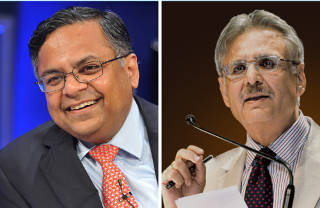 [N Chandrasekaran (l), chairman of Tata Sons (photograph by World Economic Forum/Eric Miller under Creative Commons, cropped from original) and ITC stalwart YC Deveshwar (photo from itcportal.com.]
Two of India's iconic companies—Tata Steel and ITC—find themselves at the cusp of a huge upheaval. And it once again raises serious questions about the role of the board in supervising executive management. (By Indrajit Gupta. Read Time: 8 mins)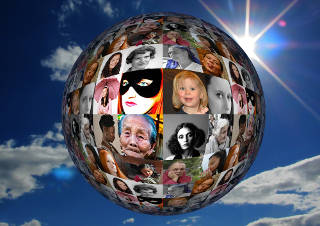 The good, the bad, and the nuances in between of regulating technology. (By N S Ramnath. Read Time: 2 mins)
From Our Archives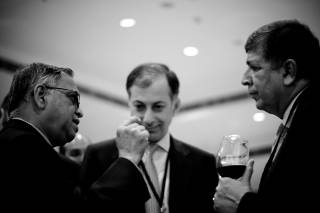 [Photograph by Jasvipul Chawla via Flickr (CC BY-NC-SA 2.0)]
The Infosys founder has always claimed the high moral ground on good governance. But by taking on the current board in a high-pitched boardroom battle, he may have violated his own tenets and weakened the institution. (By Rama Bijapurkar)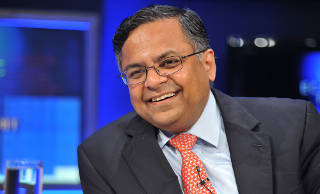 [Photograph by World Economic Forum/Eric Miller under Creative Commons]
The leadership transition at the Tata group is being keenly watched by all. But much would depend on how the Tata Sons board decides to set the rules of the game. (By Indrajit Gupta)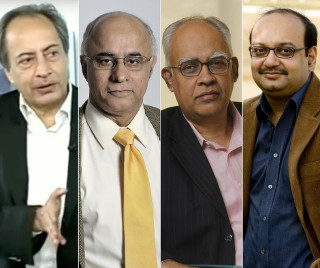 (Video) A special Facebook Live conversation with Sanjeev Aga, Subroto Bagchi and Sanjoy Bhattacharyya on what it takes to fix India's corporate governance challenge in the context of Tata-Mistry fight.
What We are Reading
Indian regulators just signalled they may be preparing to broker a takeover for this troubled lender. Andy Mukherjee writes on Yes Bank's troubles in Bloomberg.
Some have called it the worst initial public offering (IPO) ever. But it could give a boost to fresh thinking on how fast-growing startups should go public.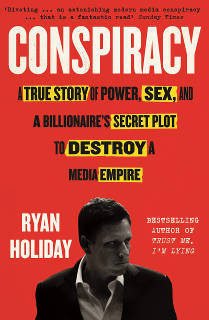 This book is one we had almost overlooked because Ryan Holiday is popular for, well, being popular. But on poring over the pages, we got hooked. It features a behind-the-scenes look at how the media company Gawker was forced to declare bankruptcy when the courts ruled it pay $140 million in damages for airing an illegally recorded sex tape of the wrestler Hulk Hogan. The other key character in this tale includes the Silicon Valley billionaire Peter Thiel.