[Image by prettysleepy1 from Pixabay]
Dear friend,
In The Systems View of Life: A Unifying Vision, Fritjof Capra explains why some of the traditional tools and worldview might not be adequate to understand and address the challenges we face today. He writes:
"As the twenty-first century unfolds, it is becoming more and more evident that the major problems of our time – energy, the environment, climate change, food security, financial security – cannot be understood in isolation. They are systemic problems, which means that they are all interconnected and interdependent. Ultimately, these problems must be seen as just different facets of one single crisis, which is largely a crisis of perception. It derives from the fact that most people in our modern society, and especially our large social institutions, subscribe to the concepts of an outdated worldview, a perception of reality inadequate for dealing with our overpopulated, globally interconnected world."
This was one of the underlying themes of the Masterclass on The Future of The MBA that we hosted yesterday. Here's a screenshot of the session in progress.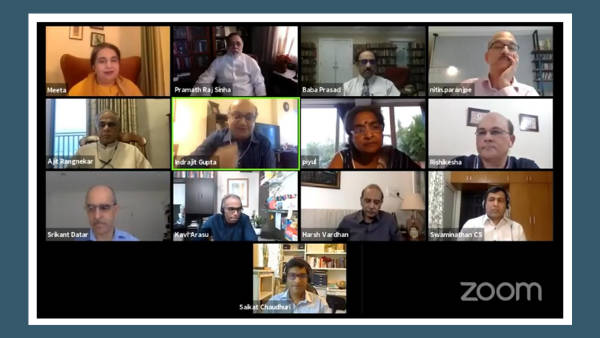 For those of you who were a part of it, thank you. Hope you found it useful. We would love to have your feedback. We have mailed you a feedback form. Please do fill in, and let us know what you thought.
For those of you who missed it, we will share a video recording with you soon.
Meanwhile, please do join our Slack channel, where we will continue our conversations. We will also get our panellists to answer the questions that will help us continue with our learning journey.
Have a great day.
Don't stop with rules
Delivering his keynote at the launch of The New Rules of Business, a bestselling book by Founding Fuel contributor Rajesh Srivastava, senior business leader D Shivakumar, President (Corporate Strategy and Business Development), Aditya Birla Group, uses an example from cricket to explain the role of rules in business.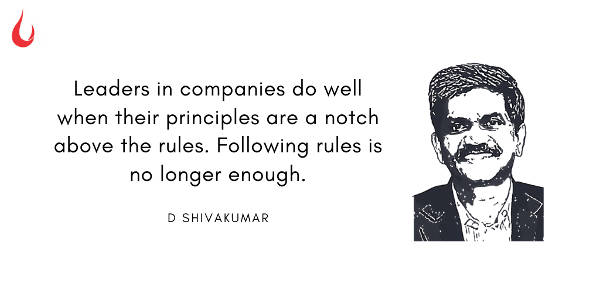 "Most batsmen will not walk when they nick the ball. However, Viswanath and Adam Gilchrist, an Australian, always used to walk. Why? They never waited for the umpire. They said, my principle is, if I know I've nicked the ball, I will walk. They have more respect from everybody in the fraternity compared to the rest who didn't walk. The rest who didn't walk were within the gamut of rules—to say the umpire is there, he didn't do his job. But you also need a conscience and you need to do your job. And that's what we miss when we say I followed the rules, but I'm not a principled guy. That's a very fundamental shift."
Be passionate
Priya Doraswamy of Lotus Lane Literary surveys the post pandemic publishing landscape across the world.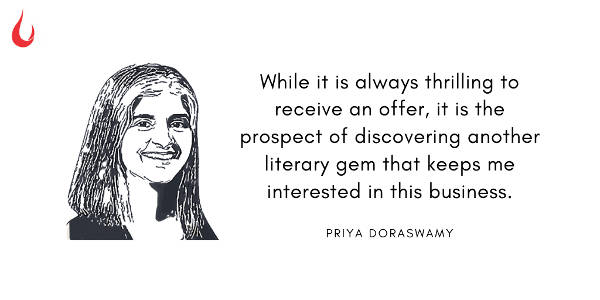 She writes in Scroll.in: "With setbacks like the ongoing pandemic, battered economies, and competition from streaming platforms, the agenting business will become even more untenable. Agents will have to evolve rapidly to keep their heads above water. In India, the problem is far worse, since agents not only have to contend with poor advances because of the conditions of the Indian marketplace but also because some publishers continue to commission books directly from authors, effectively undercutting agents…
"One might wonder if it is indeed all gloom and doom, why do my fellow agents, and I, persist in this industry fraught with low returns, delays and, now, more uncertainty than ever before? The answer is simple, at least for me: the excitement of discovering a great book and convincing publishers it absolutely needs to be published and shared with the world. While it is always thrilling to receive an offer, it is the prospect of discovering another literary gem that keeps me interested in this business."
[At Founding Fuel, we have had the pleasure of working with Priya—and witnessed first-hand her passion and commitment—when we were working on our first book, The Aadhaar Effect, co-authored by NS Ramnath and Charles Assisi, and published by Oxford University Press.]
Dig deeper
Think big
But not bigger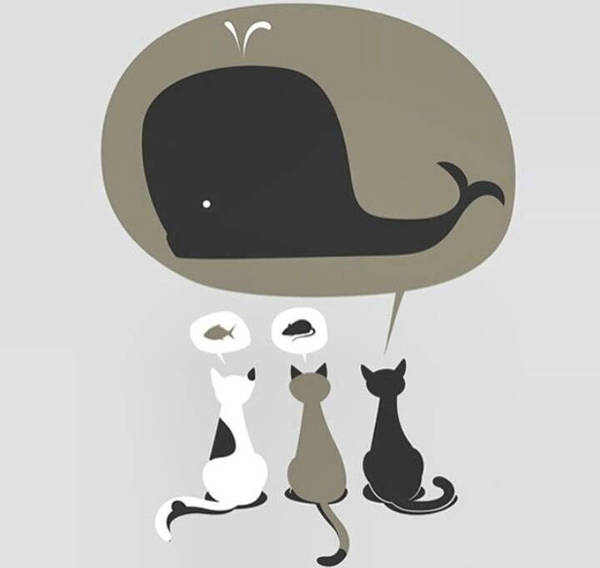 (Via WhatsApp)
What do you think should be India's big audacious goals? Share them with us. Or share it on Twitter, tagging @foundingf. Or head to our Slack channel.
And if you missed previous editions of this newsletter, they're all archived here.
Bookmark Founding Fuel's special section on Thriving in Volatile Times. All our stories on how individuals and businesses are responding to the pandemic until now are posted there.
Warm regards,
Team Founding Fuel