[Image by Gerd Altmann from Pixabay]
Good morning,
Consultants Ron Ashkenas and Brook Manville interviewed over 40 leaders and scoured several decades worth of Harvard Business Review articles while they were researching for the HBR Leader's Handbook. What they found from this research and their own experience as consultants was that the classic, fundamental practices still worked.
They list six of them
uniting people around an exciting, aspirational vision;
building a strategy for achieving the vision by making choices about what to do and what not to do;
attracting and developing the best possible talent to implement the strategy;
relentlessly focusing on results in the context of the strategy;
creating ongoing innovation that will help reinvent the vision and strategy; and
"leading yourself": knowing and growing yourself so that you can most effectively lead others and carry out these practices.
In their 2018 essay, The Fundamentals of Leadership Still Haven't Changed, they say the secret is "not to look for a new framework, but rather to help leaders master the tried and true practices that already exist."
The style might change with times, but principles are forever.
Here are three things we picked for your Friday.
Look ahead
Recently, Protocol asked American venture capitalists, including Reid Hoffman (Greylock), Kirsten Green (Forerunner), Lolita Taub (NextGen VP) and Ann Miura-Ko (Floodgate) on how the startups created in 2020 will be different than the startups built before.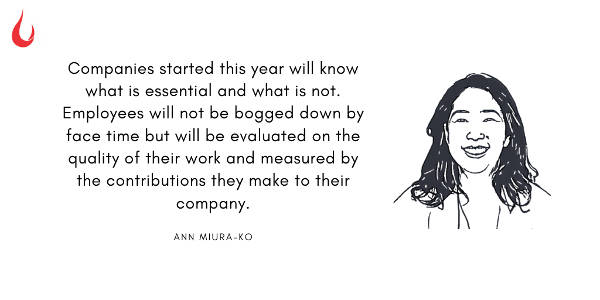 Ann Miura-Ko, co-founding partner at Floodgate, says the new startups will be focused on what's essential, aim for viability and be more inclusive. Here are three areas where she sees a huge opportunity.
Knowledge management: With the move to remote work, documentation will become a central focus of organizations. Examples: Supernote.io, Almanac.io, Notion and Roam Research.
Solopreneurs: With the uncertainty of the go-forward economy, many individuals are taking matters into their own hands and becoming their own businesses. Eg: Dumpling.us and Mighty Networks, Substack, Cameo and Patreon.
Future of joy: With money saved on gyms, travel, events and eating out, consumers will start to look for new ways to experience joy. Eg: Learn Monthly
Invest in your team
The Urban Company, a platform that connects gig workers such as plumbers and AC mechanics to customers, is among the startups that saw its demand go up during the lockdown. In an AMA session with StartUp India last month, Abhiraj Singh Bhal, co-founder, The Urban Company, said post lockdown, the company spent Rs 20 crore on the welfare of its gig workers including cash transfers, interest-free loans and safety training.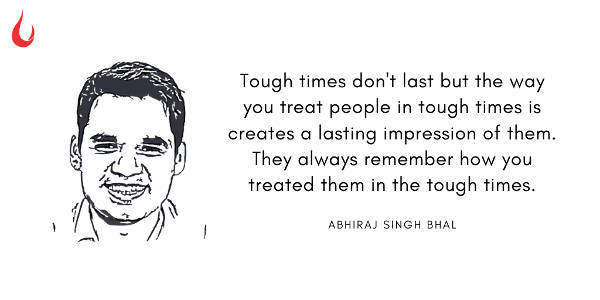 He says he did all that "because that will not just make them long-term loyalists of the company but the word-of-mouth will spread to hundreds of thousands of service partners over time. And it's also the right thing to do. One doesn't even need any more reasons to do something than the fact that it's the right thing to do. So that's why we did it. This financial year our profitability will not look that good and these investments will mean that we are weaker off financially this year, but my view is that in the long run these investments will pay off."
Make your own day
Even if the lockdown made all days feel like this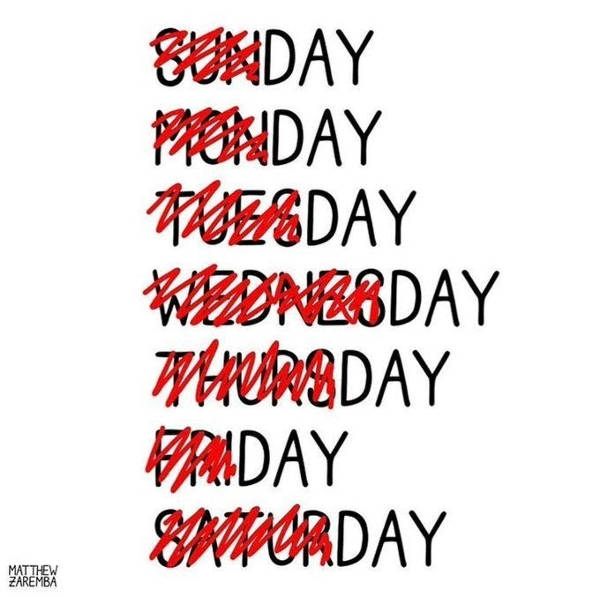 (Via WhatsApp)
If all days look the same, what do you do? Share your ideas with us. Or share it on Twitter, tagging @foundingf. Or head to our Slack channel..
And if you missed previous editions of this newsletter, they're all archived here.
Bookmark Founding Fuel's special section on Thriving in Volatile Times. All our stories on how individuals and businesses are responding to the pandemic until now are posted there.
Warm regards,
Team Founding Fuel