Good morning,
In Narrative and Numbers, NYU Stern Professor Aswath Damodaran shares important insights into why some stories work and others don't.
He writes: "I have been teaching for more than three decades and am lucky enough to still run into students from decades past who reminisce fondly (at least in front of me) about my classes. It is astonishing how often and how well they remember the little anecdotes and stories I have scattered through my classes over time, though the details of the classes and the numbers have long been lost in the fog of their memories.
"I am not unique in this experience, as studies indicate the staying power of stories. Stories get remembered much better and for longer periods than numbers.
"As to why some stories get remembered more than others, researchers hypothesize that it is causal connections within the story that make them more memorable, especially if subjects have to work to make inferences and see the connections.
"Thus, when subjects are given different versions of the same paragraph to read, they are less likely to remember the paragraph if the causal relationship is either too obvious or very weak, but are more likely to remember it if the causality is understated but requires some work on the part of subjects to connect."
The lesson: we like to be challenged even when we are listening to stories.
We wish you a happy and productive Tuesday.
How to be more inclusive
The Black Lives Matter movement in the US has thrown light on Hollywood's discrimination against people of colour. "The lack of a true commitment to inclusion and institutional support has only reinforced Hollywood's legacy of white supremacy. This is not only in storytelling. It is cultural and systemic in Hollywood," actor Kendrick Sampson wrote on behalf of over 300 Black Black artists and executives.
Netflix, the video streaming services, is widely seen as having overtaken Hollywood on this count and is being praised for its big library of Black programming.
In The New York Times, Ben Smith writes exactly how it happened, offering some crucial insights for organisations across the world aiming to become more inclusive. The path, however, is not as straightforward as one might imagine.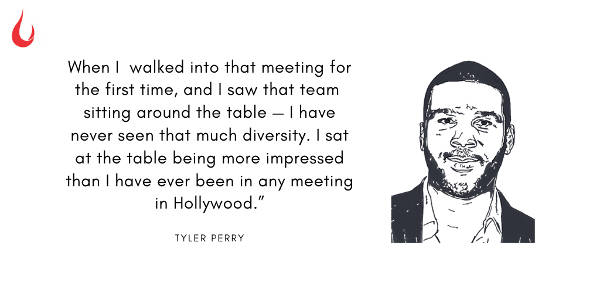 Smith writes: "The story of how the company got there isn't a particularly satisfying morality tale. It didn't start with a visionary founder's decision, a Silicon Valley memo or culture of promoting Black executives. It is, instead, a recognizable story of stops and starts, internal tensions, corporate competition, social media and personal connections, including to a man known as Hollywood's 'Black Godfather'— all eased by the company's huge budget for content."
Here are two examples:
One revolves around a memo calling for more Black programming and underscores the business rationale. Smith writes: "At the time, the memo estimated, only about two million Black households were subscribing to Netflix—5% of its total subscribers. It said that Black households were a $1.4 billion revenue opportunity and that few of Netflix's top 100 shows, popular across other groups, were resonating with Black audiences. The memo cited 'the (lack of) depth in our Black content catalogue,' and said Netflix was spending more money on programming for British people and anime fans than for Black Americans."
The other is about the role personal connections play: Smith writes about The Black Godfather, a Netflix documentary. "It's a portrait of the Black entertainment industry deal maker Clarence Avant, who played a central role in things as diverse as shaping Janet Jackson's career to spiriting Sean Combs out of Los Angeles after the murder of the Notorious B.I.G…. But the movie... doesn't reveal one connection: Mr Avant's daughter, Nicole, is married to Mr Sarandos. It's a link that Mr Sarandos has occasionally brought to bear internally."
Why you should sleep more and better
There is a lot of debate on the impact of the pandemic on sleep—are we sleeping better or worse during the lockdown? But there is no debate on the impact of sleep on our wellbeing.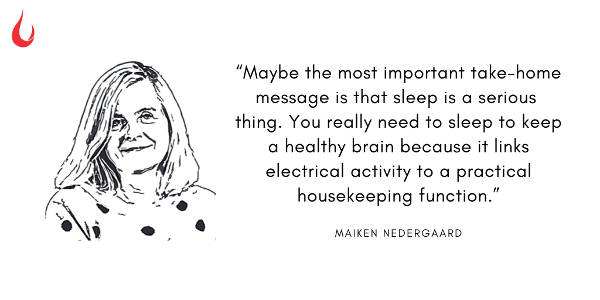 A study by Boston University's Laura Lewis and her team of researchers details how sleep delivers one of its benefits—removing toxins. They used EEG to see what happens to brains when people go into deep sleep. What they observed was fascinating. In waking and light sleep states, some neurons go on and others go off. But in deep sleep, these neurons "start to synchronize, turning on and off at the same time. When they turn off, they don't need as much oxygen, which meant less blood would go to the brain, and that's when another fluid (cerebrospinal fluid) would rush in and clear the toxins. Wired that reported on the study says that 'it could open new avenues for treating and preventing neurodegenerative diseases like Alzheimer's.' "
There's an important lesson for the rest of us too. Maybe, there is a case to completely switch off once in a while.
Dig deeper
Look beyond the labels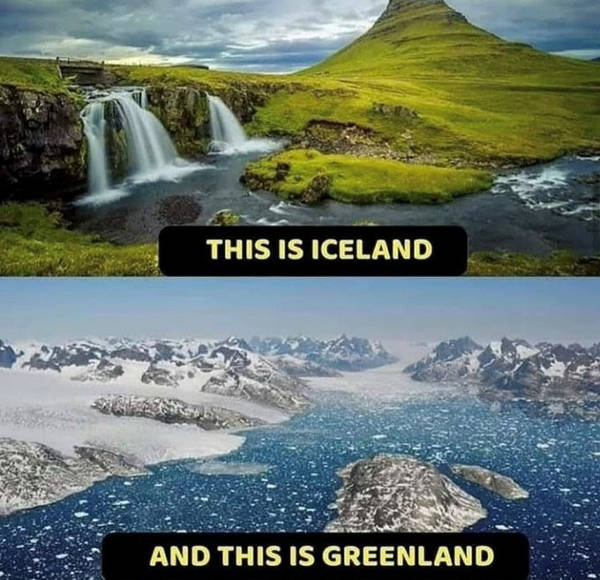 (Via WhatsApp)
Have you ever felt a deep urge to rename something, because it didn't quite fit? Let us know about it, or share it on Twitter, tagging @foundingf. Or head to our Slack channel.
And if you missed previous editions of this newsletter, they're all archived here.
Bookmark Founding Fuel's special section on Thriving in Volatile Times. All our stories on how individuals and businesses are responding to the pandemic until now are posted there.
Warm regards,
Team Founding Fuel