[Photo by World Economic Forum / CC BY-SA. Cropped from original]
Good morning,
How do leaders deal with failure?
They learn from failure, use it to cultivate resilience, and examine things in perspective.
These are learnings that emerge from the pages of Leadership in Turbulent Times: Lessons from the Presidents by Doris Kearns Goodwin.
While examining the early years of Abraham Lincoln, she writes, "….While uncertain about the prospects in this first election, Lincoln made it clear failure would not intimidate him. Should he lose, he had said when declaring his intention to run, he had been too familiar with disappointments to be very much chagrined."
"… When the votes were counted, Lincoln found he had lost the election." But, Goodwin's research suggests, he declined to back off. He told his friends there was another way to look at it. Because, "...he gained confidence from the knowledge that in his town of New Salem, he had received an overwhelming total of 277 of the 377 votes cast."
That he would go on to create history in the longer run was not obvious to anyone then. What they could see was an ungainly man at unease with himself. Clearly, he could imagine possibilities that others could not.
In this issue
What I learnt from Azim Premji
The Apple Store Covid-19 tracker
School From Home
Have a productive Tuesday!
What I learnt from Azim Premji
By CS Swaminathan
Azim Premji turned 75 on July 24, 2020. I want to take this opportunity to convey my warmest greetings, and share a few things I learnt from him during my decade-long stint at Wipro.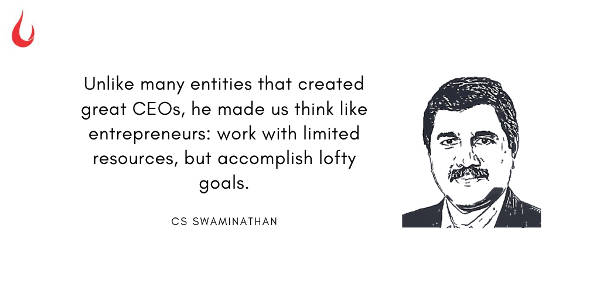 What I remember is a hard working leader, tuned into the company. He instilled some values among us. Unlike many entities that created great CEOs, he made us think like entrepreneurs: work with limited resources, but accomplish lofty goals.
One of my first interactions with him was when I was posted in the US. I was assigned to drop him from the SAP office in Palo Alto to San Francisco Airport. As a thumb rule, he avoided taxis. One of us at the office dropped him.
He was heading back to India after a usual two-week-long client visit in the US. On the drive, he started to ask me about me, plans for my kid, etc. I drove him past the rolling hills of Stanford University where he had been an engineering student. Along the way, we admired the natural beauty of the place. Until then, I didn't know he loves nature. That, I think, is why senior leaders at Wipro spend time walking with him at his well forested house adjacent to the lush Wipro campus.
At the airport, I was told to stay with him on the counter until he was all set to board. But parking is allowed for only five minutes on the curbside at the busy airport. So, I had to make up my mind, whether to drop him off or park the car and come back to ensure all was well. I could sense he was beginning to get impatient. So, I just left my car with blinkers on at the curb and walked behind AHP to the counter.
While he was booked for business class, he wanted an upgrade to first class. He had it all worked out, which is why he was in a hurry to get to the counter. Upgrade done, he was relaxed. I ran back to my car and was relieved the cops hadn't ticketed me. They were busy with other cars.
Much later, I felt humbled by the time he spent with me, a mid-level manager at his company. I also realised he was human in the way he dealt with uncertainties, such as getting a good seat on an airplane.
It has been more than a decade since I have moved on from Wipro. But AHP's principles shaped much of my thinking since then and many others at Wipro who turned into entrepreneurs.
While AHP made global headlines for his commitment to education and his philanthropy, I remember him as someone who bet on businesses and people first. He managed finances tightly and motivated teams to outperform. AHP used his acumen wisely to gain access to financial resources, attract high quality leaders into Wipro and elsewhere.
As a playbook for entrepreneurs, I think this is the perfect way to give back. Build your business and save every rupee. But make the business successful and use the forces of capitalism to create value. The financial resources backed by a grand transformative mission aided by a team of competent people will make sure the impact is tangible when you eventually give back.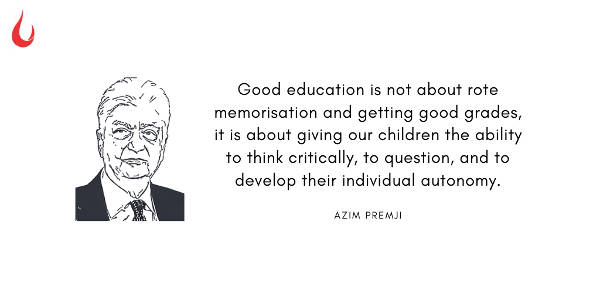 Being the largest shareholder gave him the leverage to plough his success into philanthropy, which I later realised is his true first love.
Happy birthday, AHP.
Dig Deeper
Watch CS Swaminathan speak at length on what he learnt from Azim Premji
The Apple Store Covid-19 Tracker
Want to know where may the pandemic hit next? Keep an eye on Apple Store closures.
In an outstanding narrative, The Wall Street Journal reports: Apple has consistently been one of the first retailers to close its doors in areas of the US just as they see a surge in Covid-19 cases. WSJ tracked hundreds of store closures, coronavirus statistics and lockdown measures to piece together Apple's shutdown strategy.
Dig deeper
School From Home?
How are your kids doing now that most of them are compelled to go to school from home as well? We learnt a boatload from the Founding Fuel community over the weekend over a chat on Twitter. Here's a glimpse of what landed our way via WhatsApp. We promise to share more of how people are bonding with kids at home.
Until then, you could head to our Slack channel where the conversations are on.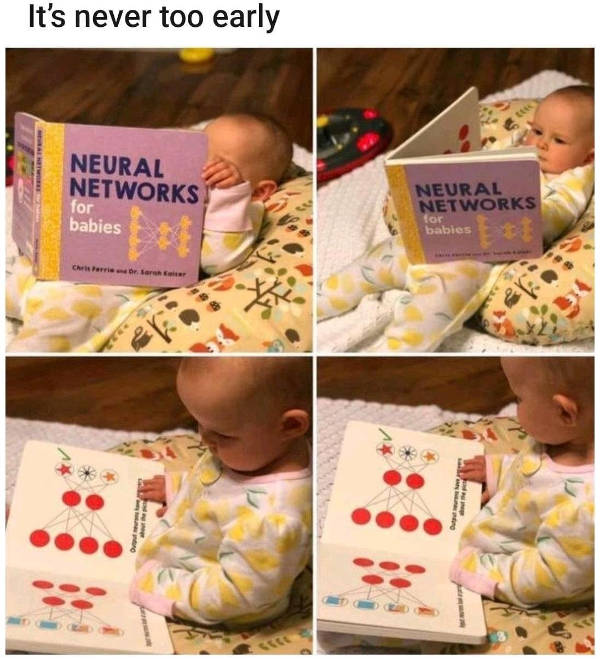 If you missed previous editions of this newsletter, they're all archived here.
Bookmark Founding Fuel's special section on Thriving in Volatile Times. All our stories on how individuals and businesses are dealing with life in the post-Covid world are posted there.
Warm regards,
Team Founding Fuel