[Image by PublicDomainPictures from Pixabay]
Good morning,
In spite of having made much progress, human behaviour continues to perplex scientists.
"The reason," writes John Gribbin in his utterly fascinating book Deep Simplicity, "is that on smaller scales entities such as individual atoms behave in a relatively simple way in their one-to-one interactions…" Interesting things such as people are created when atoms are linked in complex ways.
"But this process cannot continue indefinitely since if more and more atoms are joined together, their total mass increases to the point where gravity crushes all the interesting structure out of existence. An atom, or even a simple molecule like water, is simpler than a human being because it has little internal structure; a star, or the interior of a planet, is simpler than a human being because gravity crushes any structure out of existence. And that is why science can tell us more about the behaviour of atoms and the internal workings of the stars than it can about the way people behave."
Wrap your head around the genius that's inside you.
In this issue
Justice Srikrishna on the importance of educating people about privacy
How to benefit from envy by becoming curious
How to read cats
Have a great day!
Justice Srikrishna on the importance of educating people about privacy
To mark two years of the Justice Srikrishna Committee Report on Data Privacy, Data Governance Network had organised a webinar with the man who headed the committee. The discussion, moderated by IDFC Institute's Venkatesh Hariharan, focused on what's happening on the ground—India's contact tracing app, Aarogya Setu, the new report on non-personal data, and the status of the data protection bill itself. Underlying many of these issues is the need for educating the wider public on data and privacy.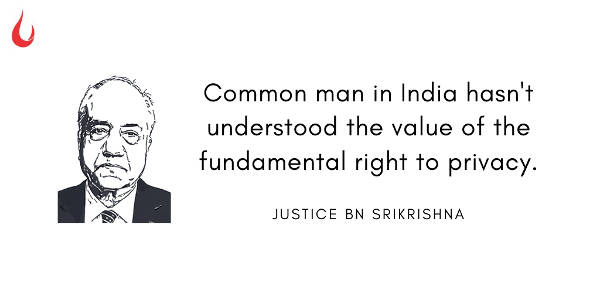 Justice Srikrishna said that many are fine with the police shooting down Vikas Dubey because he is a 'crook' or a 'bad man'. But everyone, including the accused, has human rights. This idea hasn't become a part of the common people's DNA. That's also the case with privacy. Many think it's fine if the government takes their data, without realising that privacy is their fundamental right. Unfortunately, people don't understand the value of this right. They are also right because India has bigger problems—food, water, shelter and jobs. Therefore, it's important that it should be a part of their DNA, and we need to massively educate people. It should be taken up by the Data Protection Authority (DPA), just as how the Reserve Bank of India educates people on banking and the Securities and Exchange Board of India educates people on the stock market. DPA should spend part of their funds on educating people on privacy and data protection.
Dig deeper: Watch the full webinar on Youtube
How to benefit from envy by becoming curious
In Harvard Business Review, executive coach Nihar Chhaya writes that comparison can often become self-defeating, and the way out is to become curious.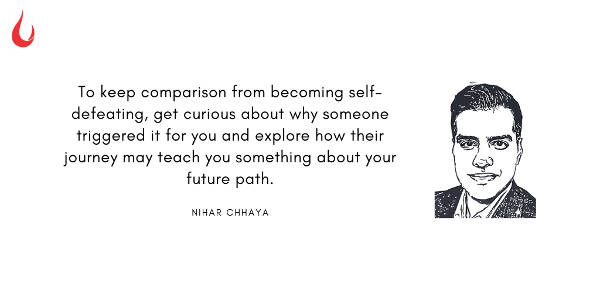 He shares his own experience. "When I was a freshman in college 29 years ago, I lived on the same floor as one classmate who is now an anchorwoman on a national news network, another who is a Middle East ambassador to the United States, and yet another who leads one of the world's largest private equity firms. They are just a handful of successful people I had a chance to know when we were just teenagers before any of us knew what careers we would lead."
When he found himself falling into a comparison trap, instead of getting into self-analysis, he asked what their journeys could teach about executive coaching.
He writes, "That thought process led me to think, how might I bring coaching to their worlds of media, entertainment, diplomacy, and venture capital? Soon I felt excited about my future career rather than being inwardly critical by choosing how to think about the things that trigger comparisons for me."
Dig deeper: The Upside of Career Envy by Nihar Chhaya
How to read cats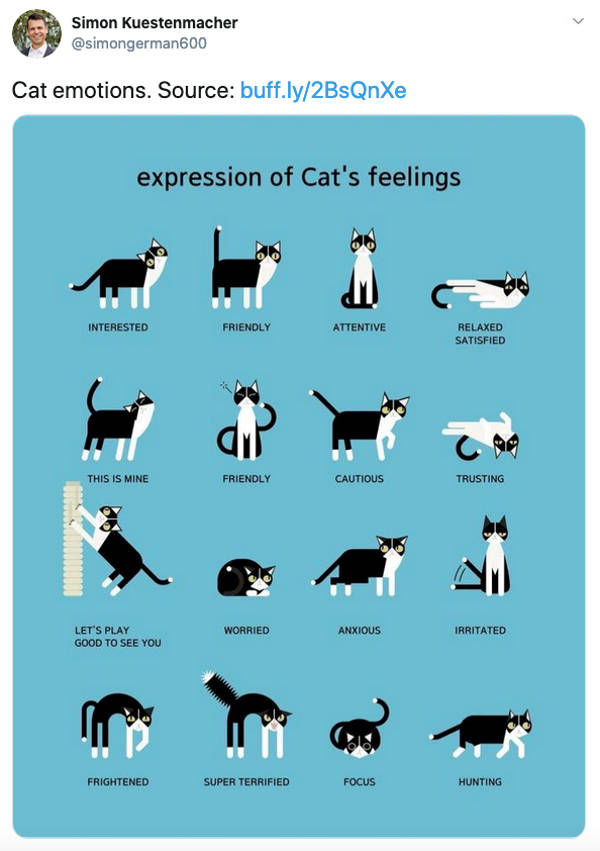 (Via Twitter)
Who is a better companion for WFH? Cats or dogs? Mail your answer to us, or post it on Twitter tagging @foundingf. Or head to our Slack channel.
And if you missed previous editions of this newsletter, they're all archived here.
Bookmark Founding Fuel's special section on Thriving in Volatile Times. All our stories on how individuals and businesses are responding to the pandemic until now are posted there.
Warm regards,
Team Founding Fuel