[Image by Pixelkult from Pixabay]
The Accidental Apprentice, a fictional account by Vikas Swarup, a spokesperson at the Ministry of External Affairs, has an interesting cast of six characters. One among them is Swapna Sinha, a salesgirl at a jewelry store who has been snubbed by a star actor. The narrative has it that an actor's expensive ring falls into Swapna's possession. But in her pique, Swapna feels conflicted about whether or not to return it.
Swarup, who is also the author of Slumdog Millionaire, describes his protagonist wrestling with the dilemma, from her surroundings in New Delhi.
"On Monday, 3 January, I do something audacious. I actually wear the ring when going to work in the metro. It is an act of calculated defiance. I rotate my wrist, bite my nails, wave my hand, to let the rush-hour crowd know I'm wearing a two-crore bauble. I want them to notice the size and sparkle of the diamond, to hear their oohs and aahs, but I get no reaction at all. No one takes the slightest notice of me or the ring on my finger. That is when it hits me. They think it's a cheap cubic zirconia ring, the type you can pick in Janpath for a few hundred rupees. They know that someone with a real diamond does not travel in the metro. A bitter sweet smile crosses my lips at the irony of it all. Even if I wear a real diamond, people will think it is a fake. And, even if Priya Capoorr wears a fake diamond, people will think it is real. We never really see things as they are. Just as beauty lies in the eyes of the beholder, value lies in the beholder's mind."
What conflicts are you wrestling with? How are you dealing with it on a Thursday morning? Let us know.
In this issue.
Founding Fuel Exclusive: Five business books you should read this year
D Shivakumar, President (Corporate Strategy and Business Development), Aditya Birla Group, shares his five favourite business books.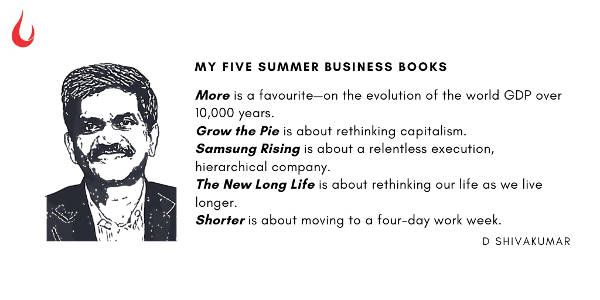 Dig deeper
Should we regulate Big Tech?
Since the beginning of this year, technology analyst Benedict Evans has flagged some urgent questions that need much thinking through. Ought the Big Tech companies that are now all pervasive be regulated? To place these questions in perspective, he writes, "Tech has gone from being just one of many industries to being systemically important to society. My old colleague Marc Andreessen liked to say that 'software is eating the world'—well, it did."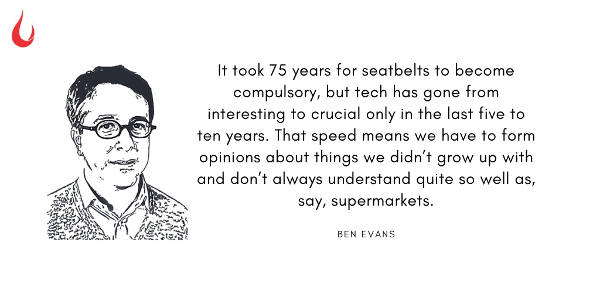 "The trouble is, when tech becomes the world, all of tech's problems matter much more, because they become so much bigger and touch so many more people; and in parallel all of the problems that society had already are expressed in this new thing, and are amplified and changed by it, and channelled in new ways. When you connect all of society, you connect all of society's problems as well. You connect all the bad people, and more importantly you connect all of our own worst instincts. And then, of course, all of these combine and feed off each other, and generate new externalities. The internet had hate speech in 1990, but it didn't affect elections, and it didn't involve foreign intelligence agencies."
Dig deeper
The solitude of workplace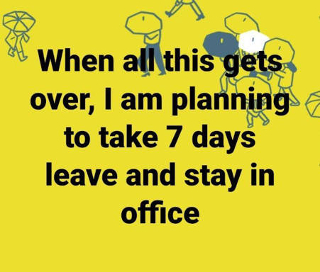 How are you coping with the WFH life? Is it getting on your nerves? Are you missing your workplace and colleagues? Let us know what's on your mind. Tag us on Twitter @foundingf or head to our Slack channel where the conversations are on.
And if you missed previous editions of this newsletter, they're all archived here.
Bookmark Founding Fuel's special section on Thriving in Volatile Times. All our stories on how individuals and businesses are responding to the pandemic until now are posted there.
Warm regards,
Team Founding Fuel