[Image by Gerd Altmann from Pixabay]
Good morning,
There is a significant difference in the brains of iconoclasts with world-changing ideas who are celebrated and those who die lonely, writes Gregory Berns in Iconoclast: A Neuroscientist Reveals How to Think Differently.
To place that into perspective, Berns suggests we "Consider two of the most iconoclastic artists of modern times: Vincent van Gogh and Pablo Picasso."
"Paintings by both have fetched over $100 million. And both of them are responsible for some of the most iconic images in the art world: Van Gogh's Self-Portait (the one sans earlobe) and Starry Night, and Picasso's The Old Guitarist and Guernica. But there is an important difference between Van Gogh and Picasso. Van Gogh died penniless, while Picasso's estate was estimated at $750 million when he died in 1973. Although both were iconoclasts, it was Picasso who was the successful one, at least during his lifetime.
"Picasso was a node. He possessed a rare combination of social skills that allowed him to function both as what Malcolm Gladwell called a connector and as a persuader. Picasso's unique position illustrates a key point that differentiates successful iconoclasts from obscure ones (and Van Gogh... falls in this category, at least during their lifetimes).
"Successful iconoclasts connect with other people and, in the process, shrink their worlds. The most meaningful way to measure the size of the world today is the ease by which one person can find another. Geography no longer matters. When you can instant message, text, or Skype someone anywhere in the world, physical distance loses all relationship to the cost of communication. For someone like Van Gogh, who painted in a tortured world in which only a few people knew him, the distance to people who had money to buy his paintings was huge. Van Gogh's primary connection to the art world was through his brother, and this connection did not feed directly into the money that could have turned him into a living success. Picasso's world could not have been more different. His wide-ranging social network, which included artists, writers, and politicians, meant that he was never more than a few people away from anyone of importance in the world."
While not everyone can be an iconoclast, there is merit in thinking through how the successful ones build social networks.
In this issue
Everybody loves a startup...
The art of the apology
Test yourself
Note: If you are a This Week in Disruptive Tech subscriber, you would have received the latest edition yesterday. It has some interesting notes on Uber CEO's latest column, research on ageing and some pointers on how coronavirus will roll out in the next two years (yes, brace yourself for it). Read it here. To subscribe, click here.
Have a lovely Thursday.
Everybody loves a startup...
What does it take to start up? More importantly, what does it take to discuss a startup idea with your dad? How do you convince him there is merit in your idea? Is there common ground that both of you can meet on?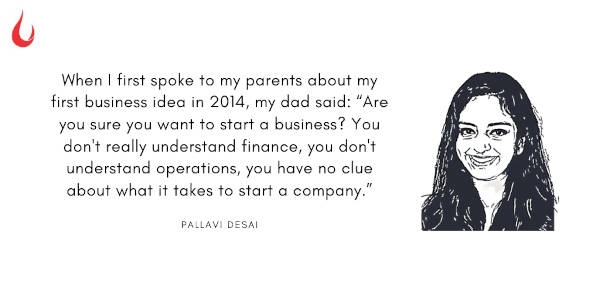 While Pallavi Desai was clear she wanted to be an entrepreneur, her dad wasn't so sure she ought to go down this path. That is why she had to answer these questions even as she took the plunge into entrepreneurship. How did she do that and what other lessons did she learn while setting up Creatures of Habit is the backdrop to this essay.
She'll be following it up on the next episode of Talkin' 'Bout My Generation with her father, Santosh Desai, one of India's most well known social commentators, in a conversation moderated by Harsh Mall on Saturday, August 15, 2020 at 7:30 pm IST on Facebook Live.
Dig Deeper

The art of the apology
Even those with the best of intentions, with a genuine interest in creating an inclusive workspace, can slip and end up making offensive statements. Some years ago, it might have been brushed aside and ignored. Now, workplaces are much more open to acknowledging and discussing these issues. A recent essay in Harvard Business Review offers some practical tips on what to do when someone is called out for a microaggression. One of the important steps is to offer a genuine apology. The article, by Rebecca Knight, quotes Lily Zheng, a diversity consultant and the co-author of Gender Ambiguity in the Workplace: Transgender and Gender-Diverse Discrimination.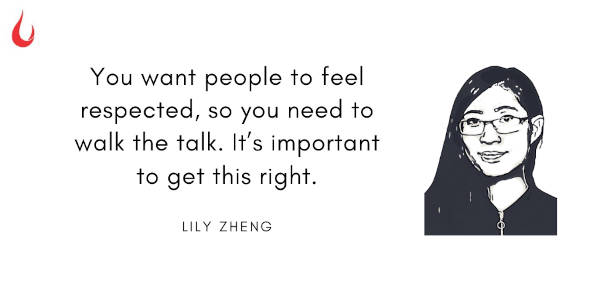 Knight writes: "According to Zheng, your apology must include three elements: 'You must address the harmful comment, acknowledge the impact it had, and commit to doing better.'
"Start by saying something like, 'Thank you for sharing that with me. It's hard to hear. And I appreciate you trust me enough to share this feedback.' Then say, 'I am sorry that what I said and did was offensive.'
"Your apology must be sincere. 'Don't say, 'I am sorry if you felt offended.' The insertion of the 'if' makes it seem like you're humouring them,' says Zheng. Finally, say, 'I care a lot about creating an inclusive workplace, and I want to improve.' Depending on your relationship with this colleague, you might also ask for a suggestion on how to be better in future situations. Zheng suggests saying something like, 'If you can, and if you're willing, can you share a recommendation for how I could have said it differently?'"
Dig Deeper
Test yourself
Laughter is the best medicine, they say. We laughed when we saw this.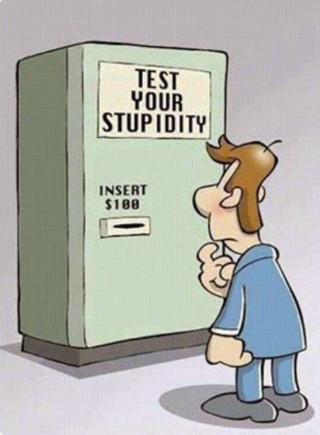 Did something get your eye that made you laugh today? Do share it with us on our Slack channel. Or tag us on Twitter at @foundingf.
And if you missed previous editions of this newsletter, they're all archived here.
Bookmark Founding Fuel's special section on Thriving in Volatile Times. All our stories on how individuals and businesses are responding to the pandemic until now are posted there.
Warm regards,
Team Founding Fuel