Good Morning,
In The Promise of Beauty and Why it Matters, the artist Shakti Maira points out that "the word beauty has lost its clarity."
"We might say we had a 'beautiful meal' and mean that it was delicious, or we had a 'beautiful day' and mean that everything went rather well… The word has even been used to describe bombs and wars—'it was a beautiful war' or 'it's a beauty of a bomb'!"
To understand what beauty really is and how ought we think about it and embed it in our lives, he engaged in conversations with scientists, artists, philosophers and social activists to ask how they perceive beauty and why it matters to them. Having done that, he concludes by nudging the reader towards an exercise.
"Here is a simple meditation to help you connect with beauty. Begin by sitting comfortably with your eyes closed. Quieten and steady the mind by bringing attention to the breath for a minute or two. Now recollect an experience of beauty—it could be anything that you have found beautiful in the past. It could be a deep crimson rose glistening with dewdrops, a grand New Mexico sunset, a dancing peacock under cloud-laden monsoon skies, a work of art, a piece of music, the look in a child's eyes, a star-filled sky or whatever arises in your mind. Allow the feeling of beauty to expand and fill your mind. Let it soak as much as is possible into your very being. Stay with it for a minute or so. Then, let the remembered experience fall away, leaving you with just the feelings of beauty. Savour this for a minute or two. Then, still with eyes closed, examine beauty's qualities. Observe if the experience of beauty is marked by a related feeling of harmony, balance, goodness, oneness and wholesome well-being. Then bring your attention to your face and if it hasn't already, allow a smile to form. If you so wish, before opening your eyes, form these intentions: 'In what I do today, may I be sensitive to beauty. Let me create beauty.'"
Have a good weekend.
In this issue,
Ground Realities: The new labour hubs
How indigenous tech can make cities smart
The Sunny Side
Ground Realities: The new labour hubs
In their latest essay in the Ground Realities series, Piyul Mukherjee and Ipsita Bandyopadhyay of Quipper Research profile Meenakshi Jain, founder, Helper4U. Helper4U is a portal that connects members of the vast and largely unorganised labour force with employers across the country. It has registrations from more than 130 towns across India.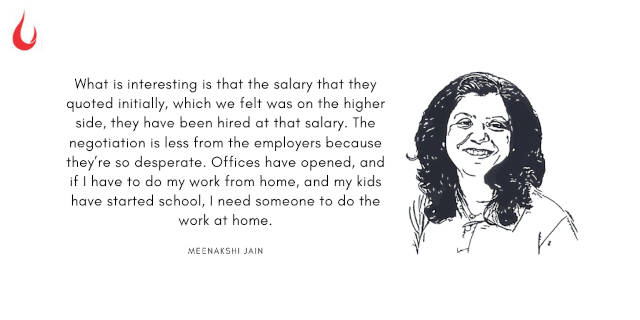 Here's are two excerpts from the essay:
A family in Hanumangarh, an outpost practically on the India - Pakistan border, in Rajasthan, is using Jain's services to connect with a 'Japa' maid. "A Japa maid," explains Jain, "is a specialised person, who helps massage new mothers and babies—she can make up to Rs 40,000 a month. Usually, women would desist going to small towns which they haven't heard of, for work. But they lean on us for assurance regarding the employer, and we do the due diligence. Payment, if she so wants, is routed through us, and they have more trust in the potential employer," Jain adds.
...
"There is a lady in Pune who wanted to hire a nanny, so we found her some nannies. But she didn't want to pay more than Rs 12,000. The nannies she finally shortlisted wanted Rs 16-18,000. And they didn't shy away from making sure the work conditions were to their satisfaction. But by the time the lady made up her mind, and decided to grudgingly pay Rs 16,000, they had already found other jobs. By now the rates had shot up."
Dig Deeper
How indigenous tech can make cities smart
It's almost an article of faith that to make the cities more efficient, we have to build better sensors, collect data, and make everything smart. An article in The Guardian argues that there is another way to do it. Use knowledge from the past. Amy Fleming, the author, writes:
"It is eminently possible to weave ancient knowledge of how to live symbiotically with nature into how we shape the cities of the future, before this wisdom is lost forever. We can rewild our urban landscapes, and apply low-tech ecological solutions to drainage, wastewater processing, flood survival, local agriculture and pollution that have worked for indigenous peoples for thousands of years, with no need for electronic sensors, computer servers or extra IT support."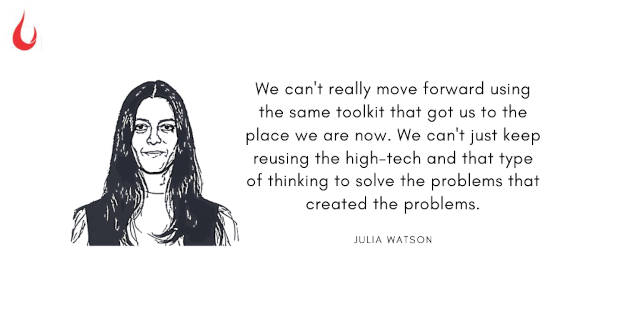 She cites Julia Watson, author of Lo-Tek: Design by Radical Indigenism, who spent over 20 years researching original smart settlements.
"She visited the Ma'dan people in Iraq, who weave buildings and floating islands from reeds; the Zuni people in New Mexico, who create 'waffle gardens' to capture, store and manipulate water for desert crop farming; and the subak rice terraces of Bali. Watson walked the living tree-root bridges that can withstand adverse weather better than any human-made structure, and that allow the Khasi hill tribe in [Northeast] India to travel between villages during the monsoon floods."
Dig Deeper
The sunny side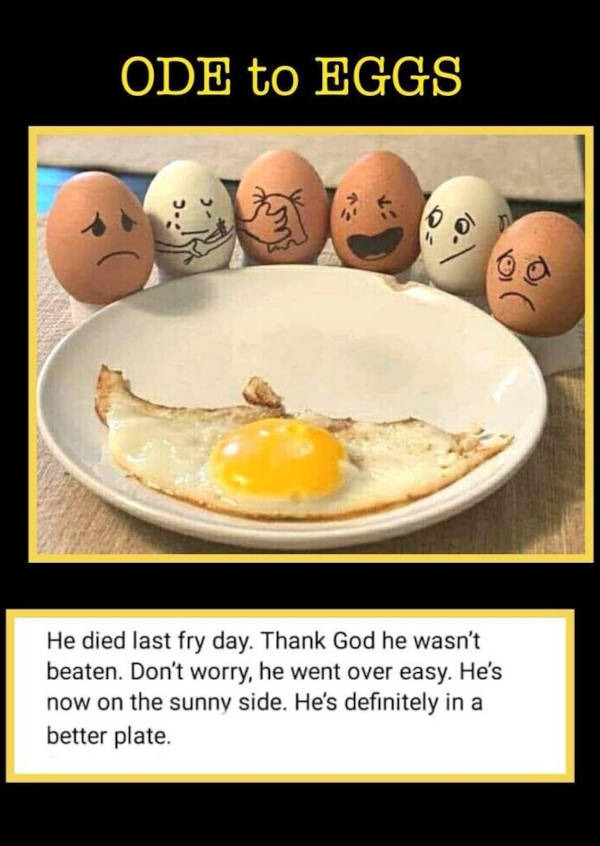 Any other funny odes to eggs or eggheads that you've come across? Let us know on our Slack channel.
And if you missed previous editions of this newsletter, they're all archived here.
Bookmark Founding Fuel's special section on Thriving in Volatile Times. All our stories on how individuals and businesses are responding to the pandemic until now are posted there.
Warm regards,
Team Founding Fuel