[Image by Gerd Altmann from Pixabay]
Good morning,
There is a lot we hear about how much timing matters. Daniel Pink hammered it home in When: The Scientific Secrets of Perfect Timing. We were reminded of it when listening to a 7-minute-long conversation with him from the archives of the All Things Considered podcast.
"What we see from the research is that we tend to move through the day in three stages—a peak, a trough, a recovery. And most of us move through it in that order. Those of us who are strong night owls go in the reverse order. But during the peak, we're better at analytic work, work that requires heads-down focus, vigilance, attention, batting away distractions—auditing a financial statement, writing a legal brief. During—and for most of us, that's the morning."
When probed about how people function differently at various times, Pink stumbled across some interesting findings.
"So what these researchers did is they took the transcripts of 26,000 earnings calls—quarterly calls that executives make with analysts to report on earnings and give guidance for future quarters…these researchers found that calls in the afternoon were more negative and irritable in the afternoon than in the morning regardless of what the fundamentals were of the numbers being reported to the point where it affected the price of the stock temporarily.
"And so this means that public companies should probably schedule their earnings calls in the morning rather than the afternoon because stocks are being mispriced not by any fundamental economic factor but simply by time of day.
"The why is actually more complicated. Our problem I think is that we focus very much in our lives. We're very intentional. What are we going to do? How are we going to do it? Who are we going to do it with? But we give short shrift to the question of when, and it has a big role. It has a big role in health care, as you say. It has a big role in education. Even in sort of the day-to-day performance on the job, time of day explains about 20% of the variance in our performance on workplace tasks. So timing isn't everything, but it's a big thing."
Have a good day.
In this issue
The surge in employee provident fund withdrawals
Why you should stretch—literally
Going MECE—mutually exclusive, collectively exhaustive
The surge in employee provident fund withdrawals
Here's another tell-tale sign of the distress caused by widespread job losses. On September 14, the Union Ministry of Labour told the Lok Sabha that Rs 39,402 crore had been withdrawn from the Employee Provident Fund Organisation (EPFO) between March 25 and August 31, 2020. Now, why is it a significant disclosure? In a separate press release issued by the EPFO, the withdrawals are pegged at Rs 35,445 crore between April and August. It represents not just 30% of the annual accruals of the retirement fund, but a whopping 212% jump, compared to the same period in 2019.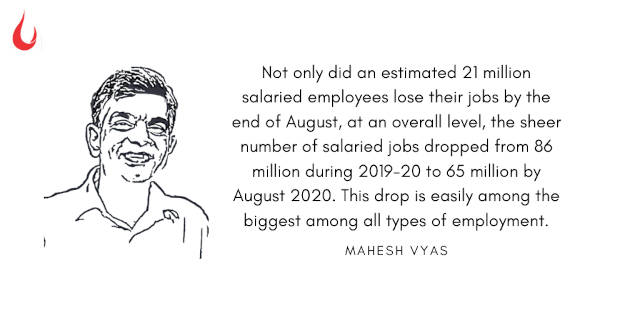 We asked Mahesh Vyas, the MD and CEO of think tank CMIE, to help make sense of the phenomena. To understand the underlying reasons behind the surge in EPF withdrawals, one needs to look at the wider narrative of job losses—and coping strategies devised by people in distress.
Salaried class and daily wage labourers bore the brunt: A recent CMIE survey provides a clear picture of where job losses have taken place. Initially, Vyas said their hypothesis was that the biggest job losses would be among support services. Usually, such workers tend to leave the big cities and gravitate towards farm jobs in the rural hinterland. Instead, it turns out professionals—chartered accountants, doctors and engineers—faced the maximum heat. And so did blue collar workers. When the lockdown started, blue collar workers accounted for 91 million of the 121 million jobs that were lost in April. Some of those jobs came back over the next few months. By the end of August though, the picture had changed for salaried formal sector employees. Not only did an estimated 21 million salaried employees lose their jobs by the end of August, at an overall level, the sheer number of salaried jobs dropped from 86 million during 2019-20 to 65 million by August 2020. This drop is easily one of the biggest among all types of employment. And much of it is unlikely to come back in a hurry.
Forced to dip into savings: Vyas says CMIE carried out another recent private survey to gauge how people were coping with the loss of income and livelihood. Respondents who had lost jobs said their biggest coping strategy was to rely on their savings. Retirement funds are a backstop for most families. The good news: much of the claims filed were partial, and not final, withdrawals. Also, 55% of the advance claims settled during April-August 2020 were related to the recently introduced Covid-19 advance while around 31% of advances settled during the period pertained to illness claims. The fast-tracking of the settlement claims by EPFO may have helped alleviate the misery somewhat, especially given that 75% of the withdrawals were by employees earning less than Rs 15,000 a month.
Three states account for a large chunk of withdrawals: Three states—Maharashtra, Karnataka and Tamil Nadu—account for a little less than half of the total EPF withdrawals. Vyas says this isn't surprising given that these states form the country's key industrial hubs. And both blue collar and white collar workers in major employment generating sectors like textiles, auto, construction and real estate across these three states have faced the whiplash on account of the lockdown, leading to significant distress.
Dig Deeper
Why you should stretch—literally
If you liked our FF Recommends edition on fitness, this will be a useful addition to your toolkit. There is much debate about the impact of stretching routines. Some say they are all important, but others say they are hyped, will not prevent injuries and might even weaken your muscles.
David Prologo, an associate professor at Emory University, offers this simple thumb rule that puts the matter to rest.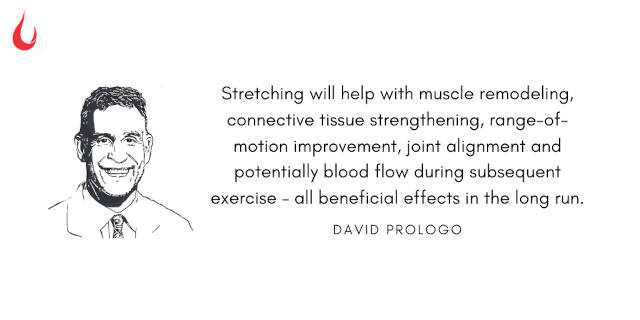 If you are an elite athlete trying to decrease injury, increase strength or accelerate muscle recovery right before your next event—then no.
If you are most people, exercising to lose weight, be well and improve mood—then yes.
Dig Deeper
Going MECE—mutually exclusive, collectively exhaustive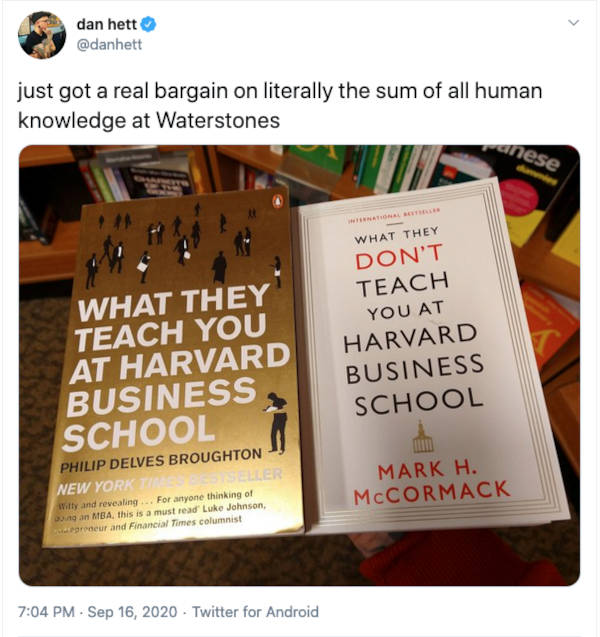 (Via Twitter)
Jokes aside, what skills do you think business schools don't teach, but should? Let us know on our Slack channel.
And if you missed previous editions of this newsletter, they're all archived here.
Bookmark Founding Fuel's special section on Thriving in Volatile Times. All our stories on how individuals and businesses are responding to the pandemic until now are posted there.
Warm regards,
Team Founding Fuel