[Image by bpcraddock from Pixabay]
In his memoir, My Paper Chase, journalist and author Harold Evans recounts an ethical dilemma he faced when he started editing Sunday Times in 1967. As the editor of the newspaper, he wanted to help find justice for the families affected by use of the drug thalidomide. The drug, prescribed to pregnant women, had caused birth defects in children. Many were born without arms or legs. The family members were fighting the British government for compensation.
Evans writes, "when I first arrived at the Sunday Times, I longed to take up the cause of the thalidomide children. Some sixty-two of the abandoned families had begun civil actions in August 1962." However, newspapers were legally not allowed to publish anything that could influence a judge.
One of his reporters found a man who had with him 10,000 pieces of internal memoranda and reports documenting the scandal. If the pharmaceutical company settled with the families, these documents would never come out, and no one would know how the disaster took place.
But, the man wanted 8,000 pounds in return, which would be a breach of journalistic ethics for Evans.
He writes, "In the office and at home, I debated the ethics of paying him. It was a consideration that he offered us his technical advice and, more important, promised to keep us informed on what went on behind the closed doors of the legal negotiations. Every last doubt fell before my intense curiosity about what the documents revealed on the origins of the disaster. Was I to put my precious journalistic conscience before gaining access to crucial information that might never see the light of day if, as seemed likely, an out-of-court settlement was reached?"
He decided to pay his source 8,000 pounds, got the documents, ran the campaign and brought justice for the families.
Evans passed away earlier this week. He was 92.
This week brought us news of many deaths that broke people's hearts: Dean Jones, Australian cricketer who was giving commentary on IPL matches even a day before his death. SP Balasubrahmanyam, legendary singer, with whose songs a whole generation in south India grew up.
These deaths make the pandemic even less bearable.
In this issue
How to predict people's behaviour
Adventuring in Bihar
Why you shouldn't question school math problems
Have a good weekend.
In case you missed it: Ghar ka Khana: Boring for millenials; an emotion for older generations. Join the father-daughter duo, chef Sanjeev Kapoor and Rachita Kapoor, as they discuss how the two generations relate to Ghar ka Khana and the changing foodscape
Saturday 26th Sept at 7:30 PM
If you haven't registered to watch the show already, register here: https://bit.ly/FFTAMG
How to predict people's behaviour
In his latest edition of The Gist, a column that distills the essence of books you want to read, D Shivakumar, President (Corporate Strategy and Business Development), Aditya Birla Group, brings you key insights from Sizing People Up: A Veteran FBI Agent's User Manual for Behavior Prediction, by Robin Dreeke and Cameron Stauth.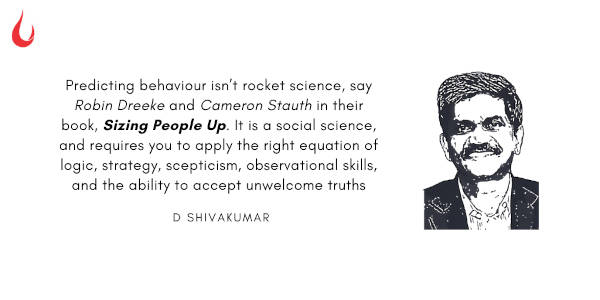 Here are three insights from the book
Unreliable and unpredictable people often try to say the right things with the right words, but are usually exposed by subtle signs of the disconnect between their words and actions.
When you are sizing up people, your greatest sources of information will be through conversation. Conversation tells, speech tells, non-verbal tells from the rest of the body, and factual information.
The hardest element to isolate is the awkward intersection of thought and emotion. Human beings are often dreamy and call it optimism, or too fearful and call it prudence.
Dig Deeper
Adventuring in Bihar
In News18, Marya Shakil and Rounak Kumar Gunjan explore the stories of people who gave up careers in big metros to return to Bihar to pursue entrepreneurship. It has not been easy—bureaucratic hassles, lack of infrastructure, law-and-order concerns etc—but there have also been successes.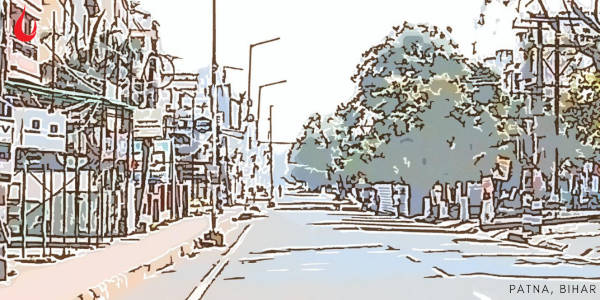 (Image from Pixabay)
Here's a story of Shashank Kumar who co-founded DeHaat. "After graduating from IIT Delhi in 2008, Kumar worked for three years in Haryana's Gurugram before moving back to Bihar's Chhapra. 'I got to work with companies such as Nestle, PepsiCo, Britannia, Unilever, among others. These companies have close links with agriculture because they do a lot of agricultural buying. I discovered that there are a lot of problems in the supply chain: it is not transparent, there is a lot of inefficiency, etc. Because I come from a rural background, I had seen both ends of the food chain. I'd also seen back in my village that farmers were not particularly happy. People who did not get to do anything else opted for farming,' he says…
"In 2012, Shashank along with Manish Kumar co-founded DeHaat, an agri-tech startup, that offers end-to-end services to farmers such as the distribution of high-quality agri inputs, customised farm advisory, access to financial services, and market linkages for selling their produce. The startup has raised more than Rs 100 core in the past one year."
Dig Deeper
Note: These stories also reflect the changes that are happening on the ground in Bihar, which will be facing the assembly elections in three phases—on Oct 28, Nov 3 and Nov 7 this year. All eyes will be on Nitish Kumar, who has been Bihar chief minister since 2005 (except for a nine month break between May 20, 2014, and February 22, 2015). Yesterday, Charles Assisi had a fascinating conversation with veteran journalist Sankarshan Thakur on what makes Nitish Kumar tick as a leader. Sankarshan is a senior editor at Telegraph and the author of Subaltern Saheb, a political biography of Laloo Yadav and The Brothers Bihari', on Laloo Yadav and Nitish Kumar. We will publish the conversation next week.
Why you shouldn't question school math problems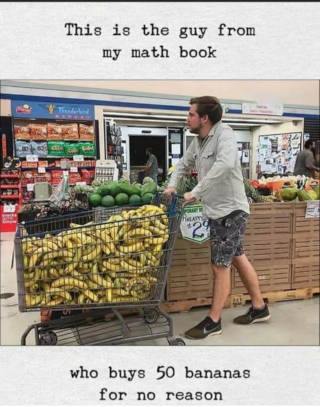 Saw something interesting? Share on our Slack channel.
And if you missed previous editions of this newsletter, they're all archived here.
Bookmark Founding Fuel's special section on Thriving in Volatile Times. All our stories on how individuals and businesses are responding to the pandemic until now are posted there.
Warm regards,
Team Founding Fuel