[Image by Nattanan Kanchanaprat from Pixabay]
Good morning,
In an utterly fascinating piece of reportage from the border where the Indian Army is engaged in a standoff against China's PLA, Sandeep Unnithan writes in India Today magazine, "By the end of September, winter will set in over India's largest high altitude cold desert, Ladakh…. temperatures dip to as low as 40 degrees below zero and the snow piles up to 40 feet. Fresh eggs, juices and vegetable oil flown in by the air bridge from Chandigarh turn to stone by the time they reach the forward posts….
"The answer to fighting the cold lies in a military catch-all, FOL or Fuel, Oil and Lubricants. FOL, by some estimates, accounts for over 60 per cent of the logistical requirements of troops in the theatre. Oil-fired bukharis heat Arctic tents. Food is cooked on oil stoves and used to melt snow for drinking water. Petrol and diesel runs vehicles and jet fuel powers the IAF helicopters and aircraft which fly in the supplies.
"In a picturesque valley overlooking Leh, a signboard welcomes you to 'The Scattered Tanks', the world's highest FOL depot. The air is thick with the smell of fuel. There are thousands of green drums and jerry cans for as far as the eye can see. An army officer stands on a giant concrete tank with metal hatches that holds 400,000 litres of diesel, enough to fill half an Olympic-sized swimming pool, and explains how the lifeblood travels around the sector….
"It costs the Indian Army Rs 5 crore a day to maintain a brigade of troops, over 3,000 soldiers, on the Siachen glacier. There are no estimates as to what the new LAC deployments will cost, but it will be substantial… The Indian Army of 1962, as a Time magazine article wrote, lacked everything but courage…. the army says it has since exorcised the ghosts of that war."
Unnithan's full report on the staggering scale of operations and what the men defending the country have to put up with is here.
Let's be grateful to them as we begin this week.
In this issue
The EMI moratorium conundrum
What is reality?
Useless things we learn
The EMI moratorium conundrum
Earlier this month, the Supreme Court (SC) had extended loan moratoriums in the aftermath of the pandemic. It had issued an interim order that directed all banks and financial institutions not to declare any loan to be declared as a non-performing asset (NPA) until all parties are adequately heard. The matter will come up for hearing today and a clutch of petitioners will be waiting to hear what may the verdict be. They have submitted re-paying loans given current realities does not sound feasible.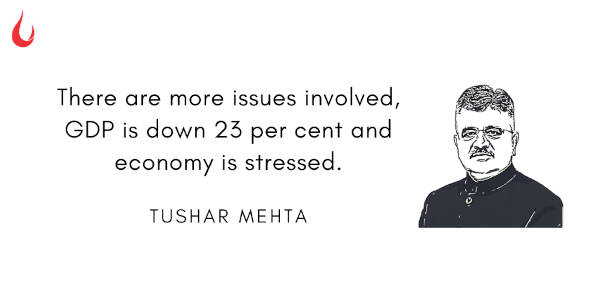 The government's lawyer Tushar Mehta has submitted to the SC that it can extend the moratorium for two years. The real issue here is, how ought a moratorium be examined? Because at the end of the day, whether the moratorium is extended or a loan is waived off, somebody must foot the bill. There are no easy answers to this one.
And this situation isn't unique to India. Governments, courts and people in other parts of the world are grappling with the issue as well. By way of example, The Wall Street Journal reported last week that utility companies in the US are getting vocal about moratoriums. These entities are arguing they cannot "afford indefinite halts to shut-offs without raising prices for all customers".
"Losing utilities often causes people to live in dangerous conditions. During the pandemic, that could mean crowding more people into homes, low-income-housing advocates say.
"For people who live in federally subsidized housing, nonpayment of utilities is frequently a lease violation that leads to eviction. Many states already bar providers from disconnecting service during the winter. Some advocacy groups are calling for states and companies to extend moratoriums through the winter.
"Payment plans to avoid shut-offs often require customers to pay a portion of the past-due bill on top of a current bill, which advocates say isn't practical for many people unemployed during the pandemic.
"Yet some low-income advocates say extending moratoriums is a double-edged sword. If they last until spring, some customers could have a year's worth of unpaid bills that it will be even harder to pay."
When looked at from this perspective, a moratorium appears like aspirin for a tumor in the brain. Damned if you offer it; damned if you don't.
Dig Deeper
What is reality?
We came across an interesting essay by Julian Lehr, a serial entrepreneur based in Berlin. He had our attention when he wrote, "Think about it: Science (which, you could argue, is also a form of fact checking) has been around for centuries trying to debunk most religious beliefs—and yet religion still plays a major role in Western society. If entire education systems teaching millions of people about science haven't worked, why do you think adding a small fact check disclaimer below a YouTube video would?"
Having built upon that, he goes on to make another point that had us thinking.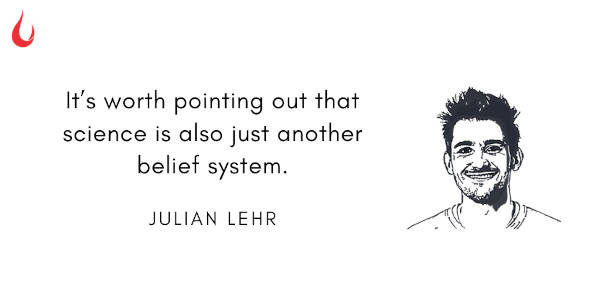 "A founder's job is essentially to create the most compelling narrative of what their company will look like in 10 to 20 years' time. It's not lying, it's telling pre-truths. Being contrarian just means that you came up with a novel fantasy plot no one else had thought of yet. Sometimes founders are able to re-create the fantasy narratives of their pitch decks. Sometimes you end up with Theranos.
"And even when you do end up with Theranos, at least you get material for an exciting new Netflix series. Perhaps VCs should buy the movie rights to the startups they invest in as a hedge against their biggest portfolio failures?
"The concept of the tech industry as a creator of fantasy worlds immediately reminded me of a conversation I had with my friend Max recently. His theory is that it's not the lack of tech talent or venture capital that explains why Europe hasn't been able to create a tech ecosystem on par with the US. It's the absence of religiosity that has kept Europe from creating its own Google or Facebook. The US is able to create larger companies because it's able to believe in larger and more ambitious narratives.
"Silicon Valley is not just creating new fantasy worlds, it is building tools that allow others to create their own fantasy worlds. Enter social media.
"If TV has taught us to think of ourselves as characters in the story of our lives, then social media has allowed us to actually write and edit the script and build fictional characters. Social media is essentially the democratization of virtual world building."
Dig Deeper
Useless things we learn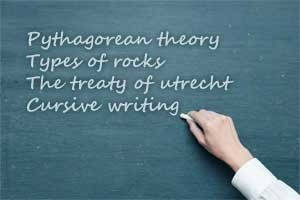 Source: The Yackler Magazine
Studies have it that we use only 37% of what we learn in school. All else is useless. What's your take? Let us know on our Slack channel.
And if you missed previous editions of this newsletter, they're all archived here.
Bookmark Founding Fuel's special section on Thriving in Volatile Times. All our stories on how individuals and businesses are responding to the pandemic until now are posted there.
Warm regards,
Team Founding Fuel