[Cognizant's Delivery Center in Chennai. Photo by Cognizant Technology Solution, CC BY 2.0]
Dear Friend,
Leo Tolstoy's Anna Karenina begins with these words. "Happy families are all alike; every unhappy family is unhappy in its own way." These words could well apply to Indian banks these days. "Happy banks are all alike; every unhappy bank is unhappy in its own way."
If ICICI Bank is facing one kind of storm in the last few quarters, Yes Bank is fighting a different kind of storm—that ranges from ownership issues to run-in with regulators. The bank is now bringing in Ravneet Singh Gill, a veteran from Deutsche Bank. But will he be able to bring the bank back on the rails, and take it to the next level? Indrajit Gupta explores this question in his latest piece Stepping into Rana's den.
In case you missed it, here's Indrajit's story on ICICI Bank: Why the worst may not be over for Chanda Kochhar
Now, contrast it to the leadership change in Cognizant. Francisco D'Souza, the IT company's CEO since 2007, will be stepping down, and continue to serve as executive vice-chairman until June 30, 2019, to facilitate transition. Brian Humphries, currently the CEO of Vodafone Business, will take over as Cognizant's CEO from April 1, 2019.
This is the first time that the company has brought in an outsider, and the transition, at least for someone who is looking from outside, has all the elements of a well-orchestrated leadership change by a board-run company.
Five years into his tenure as a CEO, D'Souza was himself orchestrating a change to get Cognizant to adapt to the new digital age, marked by disruptive changes. He was relying on McKinsey's Three Horizon model to prioritise innovations within the company, and spent a significant portion of his time to focus on areas that would drive its future growth.
How time flies. How fast the future, that you once thought was distant, stares you in the face.
Steve Blank, Stanford professor and one of the sharpest observers of the startup world, recently argued that even the Three Horizon model is not as useful as it used to be. He writes:
"In the past we assigned relative delivery time to each of the Horizons. For example, some organisations defined Horizon 1 as new features that could be delivered in 3-12 months; Horizon 2 as business/mission model extensions 24-36 months out; and Horizon 3 as creating new disruptive products/business/mission models 36-72 months out. This time-based definition made sense in the 20th century when new disruptive ideas took years to research, engineer and deliver.
That's no longer true in the 21st century.
Today, disruption—Horizon 3 ideas—can be delivered as fast as Horizon 1 ideas.
For example, Uber took existing technology (smartphone app, drivers) but built a unique business model (gig economy disrupting taxis) and the Russians used existing social media tools to wage political warfare. Fast disruption happens by building on existing technologies uniquely configured, packaged and/or delivered, and combining them with a 'speed of good-enough deployment as a force multiplier' mindset."
The big question for Cognizant is what big ideas will Humphries bring to the table at a time when Horizon 3 collides with Horizon 1.
Happy reading.
NS Ramnath
On behalf of Team Founding Fuel
FEATURED STORY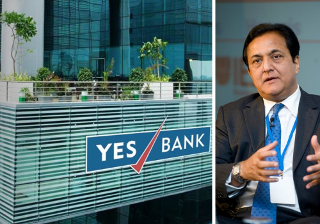 [Photo of YES Bank, via Facebook (cropped from original); Photo of Rana Kapoor by Richter Frank-Jurgen(cropped from original) under Creative Commons]
On March 1, Ravneet Singh Gill will assume charge at YES Bank. Will the entry of the quintessential MNC banker from Deutsche Bank be able to calm the troubled waters swirling around YES Bank? (By Indrajit Gupta. Read Time: 6 mins)
WHAT WE ARE READING AND LISTENING
By Steve Blank | This time-based definition made sense in the 20th century when new disruptive ideas took years to research, engineer, and deliver. That's no longer true in the 21st century—and leadership hasn't gotten the memo.
By Victor Luckerson | Stanford has established itself as the epicentre of computer science, and a farm system for the tech giants. Following major scandals at Facebook, Google, and others, how is the university coming to grips with a world in which many of its students' dream jobs are now vilified?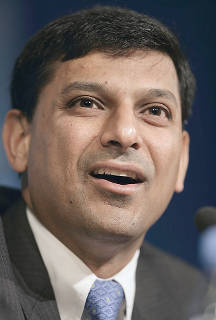 [By the International Monetary Fund (Public domain), via Wikimedia Commons]
Stephen J. Dubner interviews Raghuram Rajan
FROM OUR ARCHIVES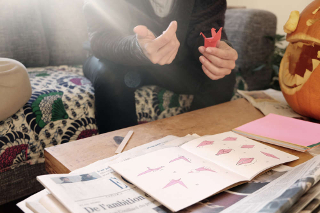 [Photograph: Origami by Julien Sister]
By Haresh Chawla | The seven lessons I learnt on how to foster a culture of innovation and build breakthrough teams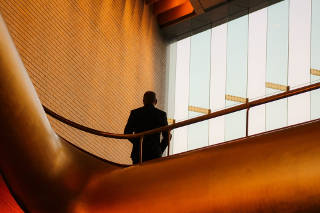 [By Free-Photos via Pixabay]
By Charles Assisi | Two kinds of leaders exist: mercenaries and missionaries. Both can win battles. But when it comes to fighting a war, whom would you go with?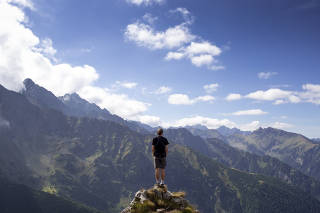 [From Pexels.com]
By Arun Maira | If the only reason to do the work is to enjoy its fruits, there would be no motivation for leaders to undertake missions that cannot be completed in their own lifetimes.