[Image by Karolina Grabowska from Pixabay]
Good morning,
In The High-Potential Leader: How to Grow Fast, Take on New Responsibilities, and Make an Impact, Ram Charan implores us to take reading seriously.
"Investing a half hour a day in reading, seven days a week, 365 days a year, is a habit that will bring more value to you and your leadership strength than any other investment of your time. It doesn't have to be books, and if it is, don't brag about how many you've read. Just search for the new ideas, new insights, and new pieces of information."
Warren Buffett's partner at Berkshire Hathaway Charlie Munger says, "We read a lot. I don't know anyone who's wise who doesn't read a lot. But that's not enough: You have to have a temperament to grab ideas and do sensible things. Most people don't grab the right ideas or don't know what to do with them."
What's common to both is that they want us to read—anything, not necessarily books—and read with a specific purpose of searching for ideas, grabbing them, and doing something with them.
If you haven't signed up for the first edition of Personal Journeys yet, please do consider. Charles Assisi will be in conversation with Ashish Vidyarthi on Tuesday, June 16, 6:30PM to 7:15PM. Conversations will continue on our Slack channel. Sign up here.
Have a great Saturday.
Keep it brief, keep it simple
When clients are fatigued from non-stop meetings these days, how does one make a pitch? Lulu Raghavan, Managing Director, Landor Mumbai, shares a new approach with the Founding Fuel community.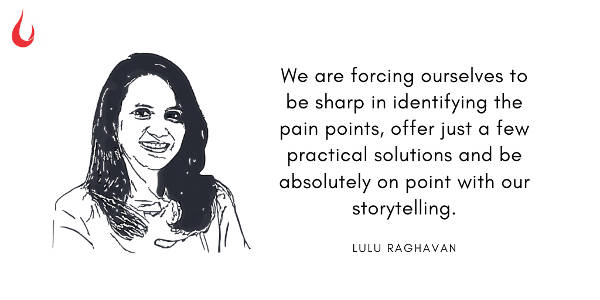 "Just the other day, we were in conversation for a new project with the head of marketing of a major apparel exporter. They wanted us to help them brand a new wearable tech product. In the normal course, we would have done a more elaborate proposal and a heavily loaded credentials presentation. But this time, we decided to approach it very differently. We wrote a sharp storyline focusing on just the problem, the branding task at hand and our initial POV. We also quickly showcased how the best brands approach the same problem and how Landor could quickly get them to tangible solutions."
Listen to Lulu Raghavan (6.41 mins)
Build state capacity
Wharton professor Mauro Guillen studied epidemics in 146 countries since 1995 and shared his findings in a recent working paper titled The Politics of Pandemics: Democracy, State Capacity, and Economic Inequality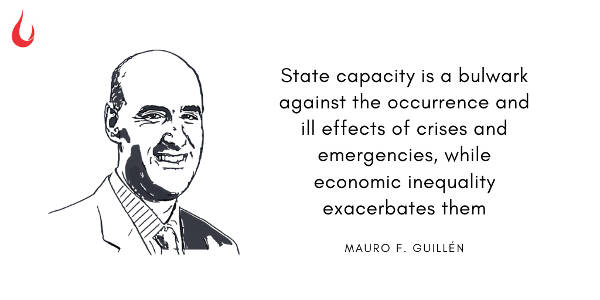 In an interview with Knowledge@Wharton he highlights the two big takeaways from his research.
"Countries that score higher in state capacity, because they have more resourceful governments, regardless which party is running it, have fewer of these epidemics. And if they have one, they tend to have fewer deaths and cases."
"For the most part, it doesn't really matter whether you're a democracy or a dictatorship. But inequality can make the consequences of all of this much, much worse, especially in terms of the number of people affected."
Give it some time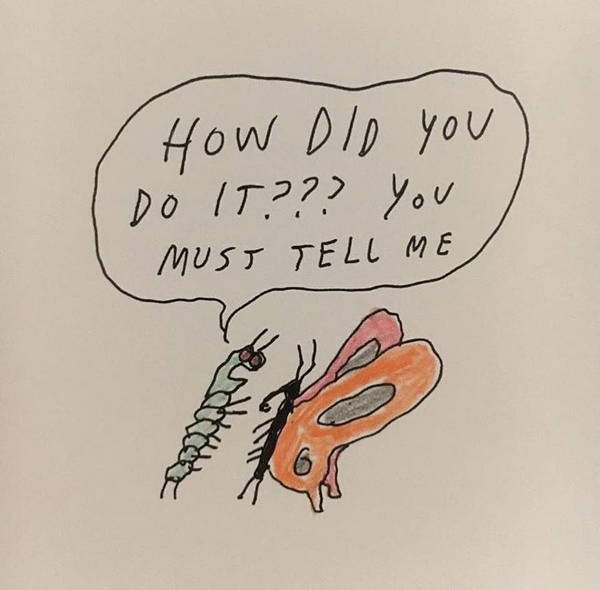 (Via WhatsApp)
What do you do to cultivate patience? Tell us quickly. Or post on Twitter, and tag us @foundingf. Or join our Slack channel and post it there. If you aren't there already, here is the invite code.
And if you missed previous editions of this newsletter, they're all archived here.
Bookmark Founding Fuel's special section on Thriving in Volatile Times. All our stories on how individuals and businesses are responding to the pandemic until now are posted there.
Warm regards,
Team Founding Fuel