[Photo by Julia M Cameron from Pexels]
Good morning,
At the end of What It Takes: Lessons in the Pursuit of Excellence, Stephen A. Schwarzman chairman, CEO and co-founder of Blackstone, offers 25 rules for work and life, distilling the lessons one can learn reading the book. Here are five we liked.
Write or call the people you admire, and ask for advice or a meeting. You never know who will be willing to meet with you. You may end up learning something important or form a connection you can leverage for the rest of your life. Meeting people early in life creates an unusual bond.
No one person, however smart, can solve every problem. But an army of smart people talking openly with one another will.
Success comes down to rare moments of opportunity. Be open, alert, and ready to seize them. Gather the right people and resources; then commit. If you're not prepared to apply that kind of effort, either the opportunity isn't as compelling as you think or you are not the right person to pursue it.
Make decisions when you are ready, not under pressure. Others will always push you to make a decision for their own purposes, internal politics, or some other external need. But you can almost always say, "I think I need a little more time to think about this. I'll get back to you." This tactic is very effective at defusing even the most difficult and uncomfortable situations.
Be there for the people you know to be good, even when everyone else is walking away. Anyone can end up in a tough situation. A random act of kindness in someone's time of need can change the course of a life and create an unexpected friendship or loyalty.
Have a great Sunday, and do take a look at the third edition of FF Recommends. (The first two looked at headphones and chairs, and are available in our archives).
Just two more days to go for the first edition of Personal Journeys with Ashish Vidyarthi. Reply to this mail if you want to watch it live.
Have a great Sunday!
FF Recommends | Best device for your school-going kids
Time was, when a student laptop was something one hunted for to use in college. But with schoolkids now attending classes online, they too need a capable device. The catch is, laptops right now are very expensive. We did look, and anything decent costs upwards of Rs 50-55,000 at the moment.
While teens may still need—and want! (Hello, peer pressure)—a good laptop, are there better, cheaper alternatives for younger kids, up to age 12?
We asked Hatim Kantawalla. He is a technology enthusiast and former editor of Tech2, Chip, T3 and PC Magazine MNE. He also co-founded Prototyze, a venture builder based out of Goa.
Hatim recommends an iPad or iPad mini—and more for the parental controls than for the lower price. (Rs 29,900 for a new iPad, and Rs 34,900 for an iPad mini. Both support Apple Pencil; the iPad also supports the smart keyboard.)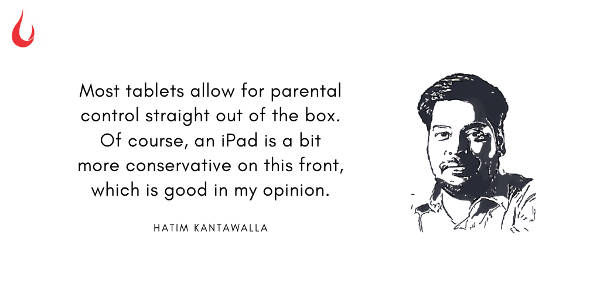 "My daughter (who is 10) uses a four-year-old iPad mini for all her study sessions. She attends multiple online classes and I have set up all the apps with heavy access restrictions on her iPad. From time available, to ask for permission settings, to limited sites she can browse.
"Setting up such a secure environment for her without compromising on what she needs for her studies and entertainment would have been difficult on a PC.
"I wouldn't recommend giving access to a Windows machine till much later, perhaps when she is a bit older. And, of course, there is no need for the added complexity that a PC/laptop brings in.
"Most tablets allow for parental control straight out of the box. Of course, an iPad is a bit more conservative on this front, which is good in my opinion.
"An iPad mini would be more than adequate. And of course a regular iPad too. But I have nothing against Android tablets either.
"Her iPad mini is mounted on a stand and she actually attends a tuition class too—on Zoom. It's a two-hour-long session, and Zoom has permission grant enabled, so I know what it is being used for."
(Editor's Note: You might be able to find an older or a refurbished model on e-commerce sites.)
Be prepared
Barkha Dutt gives a quick tour of a mega healthcare facility at Mumbai's Nesco Exhibition Grounds to treat Covid-19 patients. The first section of the facility, with 290 beds, is already in operation. When completed it will have 3,000 beds.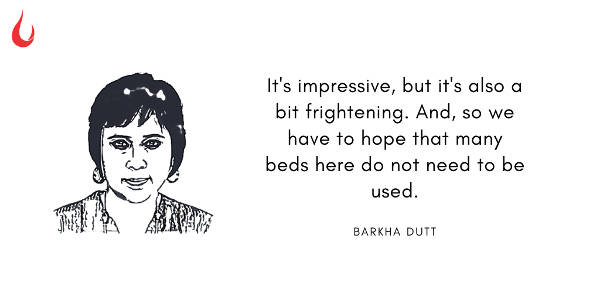 Dr Neelam Andrade, who is in charge of the facility, told Dutt that the work started a month ago. When completed it will have 2,000 beds with access to oxygen, 498 beds with piped gas, 200 ICU beds and 50 beds with dialysis machines. There will be digitally equipped, contactless booths when the patients walk in. Already, the first phase, with 290 beds, has started operating.
Meanwhile, Delhi chief minister Arvind Kejriwal has announced that Delhi is also setting up a 10,000-bed facility in the south Delhi campus of spiritual organisation Radha Soami Satsang Beas.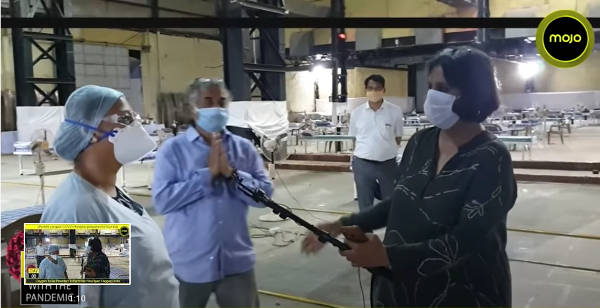 Think outside the box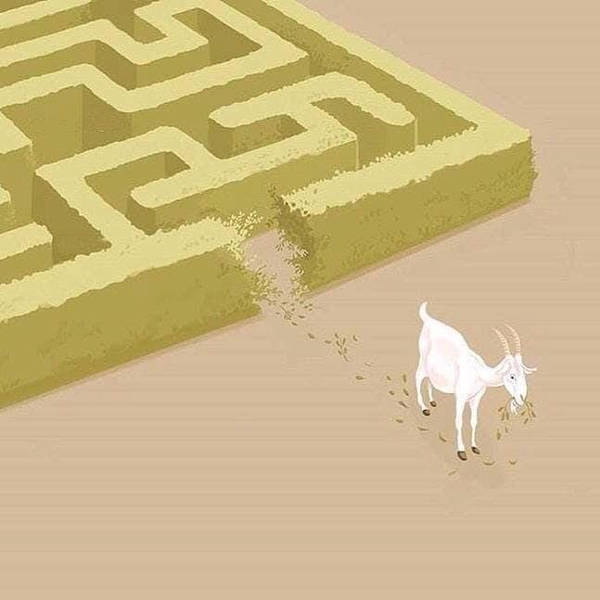 (Via WhatsApp)
What are your favourite cut the Gordian knot solutions? Share them with us. Or post on Twitter, and tag us @foundingf. Or join our Slack channel and post it there. If you aren't there already, here is the invite code.
And if you missed previous editions of this newsletter, they're all archived here.
Bookmark Founding Fuel's special section on Thriving in Volatile Times. All our stories on how individuals and businesses are responding to the pandemic until now are posted there.
Warm regards,
Team Founding Fuel