[Image by Jill Wellington from Pixabay]
Good morning,
In A Mind for Numbers: How to Excel at Math and Science, Barbara Oakley writes: "Learning is often paradoxical. The very thing we need in order to learn impedes our ability to learn. We need to focus intently to be able to solve problems—yet that focus can also block us from accessing the fresh approach we may need. Success is important, but critically, so is failure. Persistence is key—but misplaced persistence causes needless frustration."
In the book, Oakley makes this statement also as a segue to ask her readers to anticipate some of the paradoxes of learning that they might encounter while reading the book. It's a good tool to think not just about learning but also about other important pursuits in our life and work.
What kind of paradoxes have you encountered in your own work that will be hard for outsiders to grasp?
Personal Journeys, our brand new offering, is just a day away. It will feature Ashish Vidyarthi being interviewed by Founding Fuel's Charles Assisi. If you want to watch it live, just reply to this mail. It's as easy as that.
Have a great week ahead!
Schedule free time
In 2007, Marc Andreessen shared his guide to personal productivity on his blog. In that, he made a strong case for not keeping a schedule. Now, in an insightful conversation with Sriram Krishnan (published in Sriram's brand new website The Observer Effect), Andreessen says he has done "a complete 180 degrees off of the model".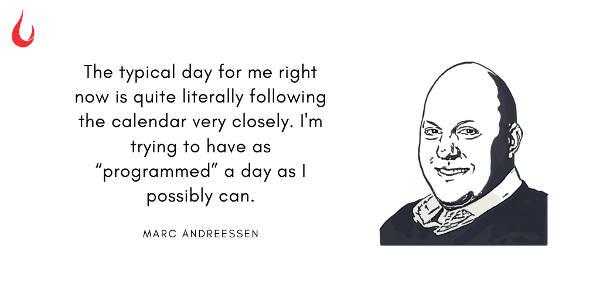 Andreessen says: "The big thing is basically *everything* is on the calendar. Sleep is on the calendar, going to bed is in there and so is free time. Free time is critical because that's the release valve. You can work full tilt for a long time as long as you know you have actual time for yourself coming up. I find if you don't schedule enough free time, you get resentful of your own calendar. When I was younger, I didn't really have the concept of turning off. But there comes a time, a little bit with age, when your body rebels. And obviously, if you have a family, that's not great with a system where you're just always working."
Gain the trust
When Mumbai's Dharavi reported its first case, everyone feared the worst. About 90,000 to 100,000 people live in just 2.1 sq.km. area, and physical distancing is impossible. Yet, the neighbourhood seems to have managed relatively better, with 20 cases a day now, compared to 60 a day in May. More importantly, they are detected early, and recoveries are better than in the rest of the city. It's not just about screening and testing. A Bloomberg story explains how it has been managing so far.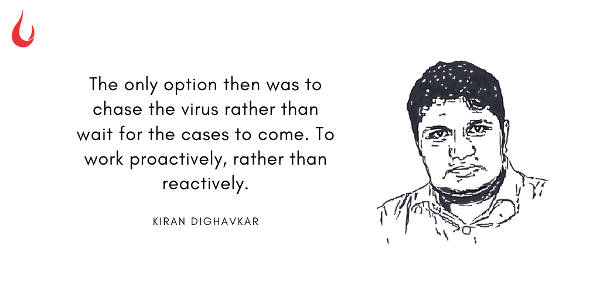 "(Kiran) Dighavkar (assistant commissioner at Mumbai's municipality) knew none of this would be possible without gaining the community's trust… For instance, Ramadan—the Muslim holy month—was crucial. Those in isolation centers were concerned about how they'd keep up with rituals, such as breaking their religious fasts at sunset. Authorities ensured they got fruits and dates and distributed proper meals at appropriate times while all others received three meals a day…. Everyone in the isolation centers also received round-the-clock medical supervision free of cost… Once word got around, people would volunteer themselves to be quarantined as soon as symptoms appeared, according to Dighavkar."
Use emojis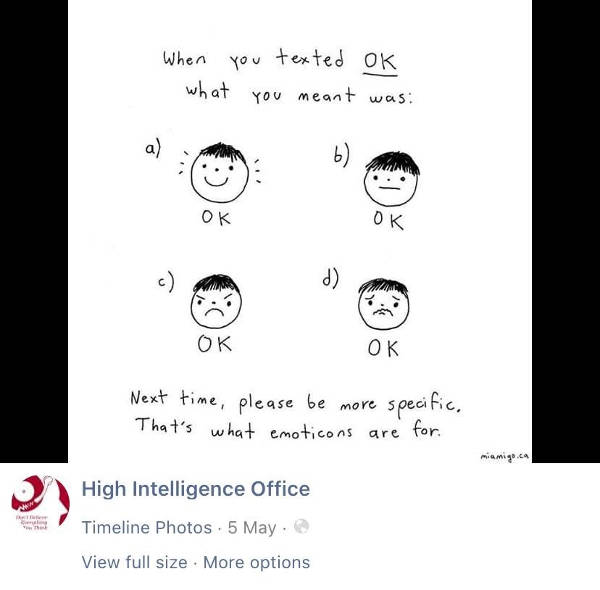 (Via Facebook)
What do you think about this image? Share your thoughts with us—using emojis. Or post on Twitter, and tag us @foundingf. Or join our Slack channel and post it there. If you aren't there already, here is the invite code.
And if you missed previous editions of this newsletter, they're all archived here.
Bookmark Founding Fuel's special section on Thriving in Volatile Times. All our stories on how individuals and businesses are responding to the pandemic until now are posted there.
Warm regards,
Team Founding Fuel