[Photo by Tengyart on Unsplash]
Good morning,
In The School of Life: An Emotional Education, philosopher Alain de Botton makes this provocative observation about surrendering ourselves to untrained intuition and spontaneous feelings, a Romantic view of emotions. He writes:
"The results of a Romantic philosophy are everywhere to see: exponential progress in the material and technological fields combined with perplexing stasis in the psychological one. We are as clever with our machines and technologies as we are simple-minded in the management of our emotions. We are, in terms of wisdom, little more advanced than the ancient Sumerians or the Picts. We have the technology of an advanced civilization balancing precariously on an emotional base that has not developed much since we dwelt in caves. We have the appetites and destructive furies of primitive primates who have come into possession of thermonuclear warheads."
De Botton wrote the book last year, and some of the lessons in the book go back to several centuries, and yet his warning about untrained intuitions, spontaneous feelings and emotions not tempered by deep reflection, is relevant at a time when emotions have clearly overtaken thoughtfulness across the world.
Meanwhile, we sent out our second issue of The Growth Factor, which explores some of the biggest questions around MSMEs in India. You can read the first two editions here & here. Click here to get it delivered to your inbox every Friday.
Have a great weekend.
Push your boundaries
In the first edition of Founding Fuel's new series, Personal Journeys, Charles Assisi hosted a conversation with Ashish Vidyarthi. Ashish spoke about what drives him to push his boundaries, his learnings along the way, and his hunger to discover more.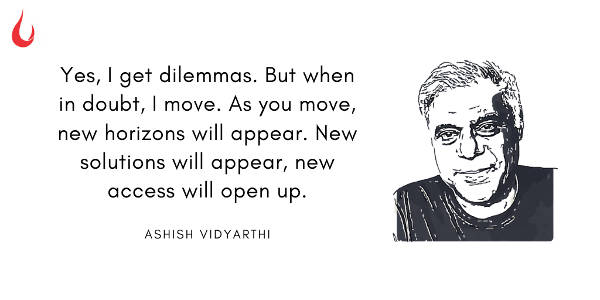 "We create our definitions, our boundaries. As an actor, I've relished this ability to break any boundary of mine, both in terms of the characters that I play, and the cultures and subcultures that I explore. My lifelong wish is not to belong, not to be identified as 'are you this are you that?' I am not as. I'm also."
Watch the full conversation, or listen to clippings
Trust and build trust
Recently Musthafa PC, CEO and co-founder of ID Fresh Foods, which makes idli and dosa batter, shared a story from 2016 when they ran a campaign called ID Trust Shops. They installed refrigerated chillers installed inside apartment and office complexes, and let people pick up any ID products, and pay for it by dropping cash inside a box next to the chiller. No CCTV cameras or people to monitor. When the idea was floated, they were mocked. However, they went ahead.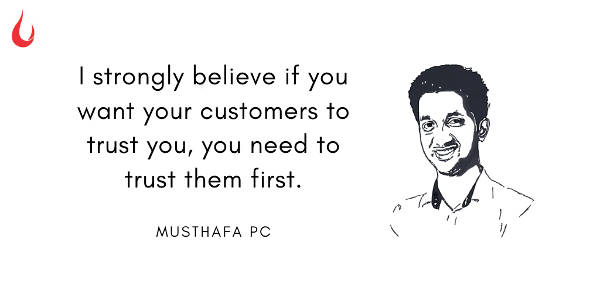 Musthafa writes: "To everyone's surprise—the initiative was a phenomenal success. Yes, in India! I strongly believe if you want your customers to trust you, you need to trust them first.
"I remember this one trust shop in Chennai, where a customer kept paying using Monopoly 'money'. At one point, we even thought of withdrawing from that complex. But we chose not to. One day, he dropped off a Rs. 500 note. That made my day! What mattered to me was not what he paid, but that he had finally realized the value of trust.
"There are often thoughts that keep me awake at night—fear of the kind of world we will be leaving for our children. After all, what's the purpose of human intelligence if we can't use it to create a world that has humanity, compassion, love and trust?"
Unlock your brain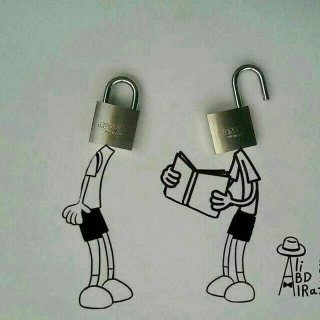 (Via WhatsApp)
Name a few books that changed the way you look at the world. Send your list via mail, with a few words on how it influenced you. Or share it on Twitter and tag us @foundingf
And if you missed previous editions of this newsletter, they're all archived here.
Bookmark Founding Fuel's special section on Thriving in Volatile Times. All our stories on how individuals and businesses are responding to the pandemic until now are posted there.
Warm regards,
Team Founding Fuel