[Photo by August de Richelieu from Pexels]
Good morning,
In Emotional Intelligence: Why It Can Matter More Than IQ, Daniel Goleman tells the story of a samurai and a Zen master. It goes like this.
"A belligerent samurai, an old Japanese tale goes, once challenged a Zen master to explain the concept of heaven and hell. The monk replied with scorn, 'You're nothing but a lout—I can't waste my time with the likes of you!'
"His very honour attacked, the samurai flew into a rage and, pulling his sword from its scabbard, yelled 'I could kill you for your impertinence.'
" 'That,' the monk calmly replied, 'is hell.'
"Startled at seeing the truth in what the master pointed out about the fury that had him in its grip, the samurai calmed down, sheathed his sword, and bowed, thanking the monk for the insight.
'And that,' said the monk 'is heaven.' "
One way to interpret the story is that getting enraged is hell, and calming down is heaven. However, there is a deeper insight. The difference however is 'awareness'.
Goleman goes on to write: "The sudden awakening of the samurai to his own agitated state illustrates the crucial difference between being caught up in a feeling and becoming aware that you are being swept away by it. Socrates's injunction 'Know thyself' speaks to the keystone of emotional intelligence: awareness of one's own feelings as they occur."
Have a great—and mindful—Sunday.
FF Recommends | Two laptops for working and studying from home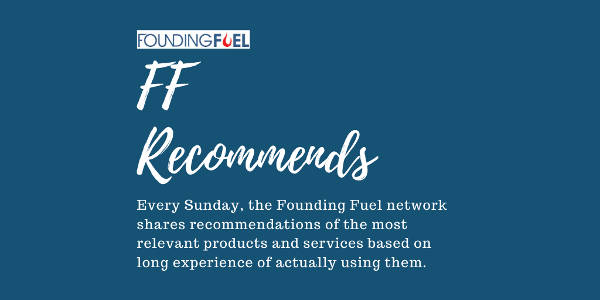 Last Sunday we recommended a device for your pre-teen's online classes. Today we have two recommendations from two tech enthusiasts, who also work heavily with technology. One is a recommendation for those who need to work from home; the second is a budget laptop for students.
Achyut Nayak (he was part of the Founding Fuel founding team and developed the architecture for our website): For a work from home laptop on a budget of around Rs 50-60,000, I'd go for a Dell Vostro 14 3491. It has a 10th generation Intel Core i5 processor, 8 GB of DDR4 RAM, a 256 GB solid state drive (SSD) for fast boot-ups and a significant improvement in read/write performance, a 1 TB hard disk drive and all the required ports built in. Windows 10 Pro is usually bundled along with it, though you can opt for the cheaper Home edition if you don't need to be connected to other networked machines. The integrated Intel UHD graphics card is good enough for most video requirements but it's also available with an NVIDIA GeForce MX230 for more resource-intensive video editing.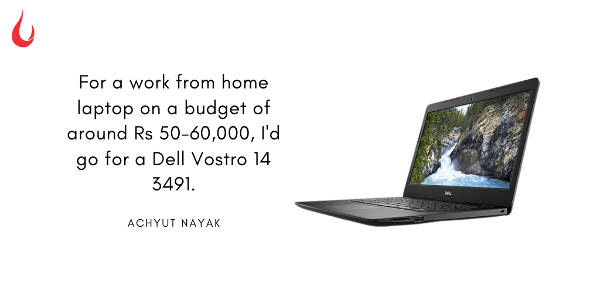 While the MI Horizon or the Asus Vivobook or the HP 15 are worthy options in the same price range, I choose the Vostro mainly from experience.
A laptop handled with care should last for about four-five years (batteries not included) but the improvements in hardware and ever-increasing resource requirements for software usually make it necessary to upgrade to a new machine in about three years.
The Vostro has consistently outlived its relevance (I have been through four Vostros over 16 years). I have used them for software development, running them 14 hours a day seven days a week and they've held up for years through the humidity and high temperatures of a Mumbai home (as compared to a temperature-controlled office). I still recommend regular backup of important files and purchasing the Next Business Day Onsite Service warranty though.
The Founding Fuel site was developed on a Vostro.
Marco D'Souza (he is a consumer tech enthusiast and former technology editor at various publications): For those looking for a budget student laptop for around Rs 30,000, I'd recommend this Asus Vivobook 15. It has an AMD A12 processor, 8 GB DDR4 RAM (which you can upgrade to 16 GB), 512 GB SSD plus a slot to add a 2.5-inch SATA drive in case you later wish to expand storage. It comes pre-loaded with Windows 10 Home.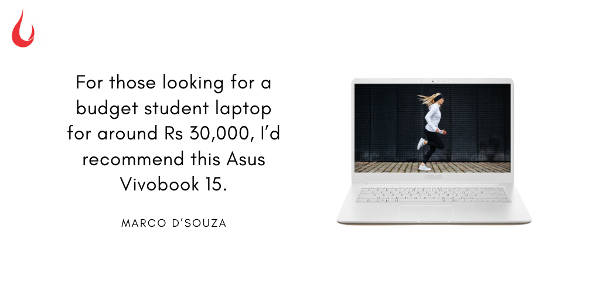 In fact, just a few weeks back, I bought a similar Vivobook model for my daughter who is in the second grade, to get her to be comfortable with laptops. It had only 4 GB RAM onboard, and was therefore cheaper. I added another 8 GB to bring it up to speed. However, this model is currently out of stock.
Take responsibility for your neighbourhood
In The Lancet, Dr Abhay Bang, founder of Society for Education, Action and Research in Community Health, offers a nine-point action programme inspired by the life of Mahatma Gandhi. He writes that his solutions would have three common features: It will not be just preaching, it will be action; it will be local; and his first action might even look small and silly. Here's one of the action points.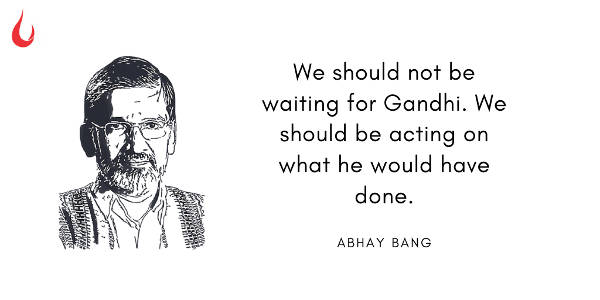 My neighbourhood is my responsibility: Fear of SARS-CoV-2 and the strict lockdown have forced people to shut their doors and shun contact with neighbours. Gandhi would not approve this. He would say, "I am responsible for my neighbours. That is my Swadharma, my duty—to love and serve them—especially in this hour. How can there be a neighbourhood without contact, and a community without neighbourhood?" I suspect Gandhi would even go to the extent of launching a Satyagraha or civil disobedience by challenging the ghettoes created by lockdown. It takes a Gandhi to take such a moral position. And when he does that, the veil is suddenly removed; one then sees clearly the depth of alienation the pandemic and fear have led us to. They have made everyone an Untouchable!
Beware of predictions
Here's one from 1909: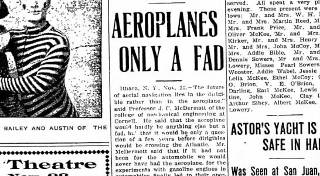 (Via Pessimists Archive on Twitter)
What are you pessimistic about today? Share your thoughts via mail. Or share it on Twitter and tag us @foundingf
And if you missed previous editions of this newsletter, they're all archived here.
Bookmark Founding Fuel's special section on Thriving in Volatile Times. All our stories on how individuals and businesses are responding to the pandemic until now are posted there.
Warm regards,
Team Founding Fuel