[Photo by Evan Dennis on Unsplash]
Dear friend,
In The Song of the Bird, Anthony de Mello shares a story that's very relevant for these days. It goes like this:
Each time the guru sat for worship with his students the ashram cat would come in to distract them, so he ordered them to tie it when the ashram was at prayer.
After the guru died the cat continued to be tied at worship time. And when the cat expired, another cat was brought into the ashram to make sure that the guru's orders were faithfully observed at worship time.
Centuries passed and learned treatises were written by the guru's scholarly disciples on the liturgical significance of tying up a cat while worship is performed.
The key insight of the story is not just that some systems and processes continue even when there is no reason for them to, but it's that over time we come up with new reasons. That's where we have to apply the "first principles thinking".
Today's newsletter has some examples of that.
Have a great day.
Learn how to learn
The second breakout session in the run-up to our Masterclass on The Future of The MBA was chaired by IIM-Bangalore's Director Designate Rishikesha Krishnan. He asked the distinguished panellists, how would they redesign an MBA programme, if they were able to start at zero-base, with no baggage of the past? How would they go about it?
Here's a part of Haresh Chawla's answer.
One of the sessions I take with MBA students is learning how to learn. They really are not very clear as to why and what they need to pick out of the MBA programme. Every rule of business you know used to get upturned every 20 years; now it gets upturned every five years. They have to learn to be curious. They have to learn to create mental models of the world. They have to see the interconnections.
Listen to a summary of what other panellists said.
You will explore more such questions in today's Masterclass.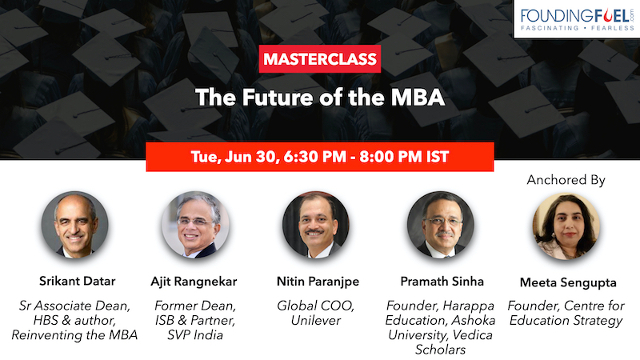 If you haven't registered for it yet, you can do so here.
If you want to engage in a discussion with the Founding Fuel community, you can join our Slack channel. Here is the invite.
Here are a few select essays from Founding Fuel archives that you might want to read before attending the session.
Have patience, strike hard
Kapil Komireddi, author of Malevolent Republic: A Short History of the New India, chronicles the story of former Prime Minister PV Narasimha Rao, explaining how he reinvented India, only to be ignored and humiliated in his later life. (Rao's 99th birth anniversary was on Sunday, June 28.) Here's Komireddi on how his own turning point happened after the assassination of Rajiv Gandhi by LTTE in 1991.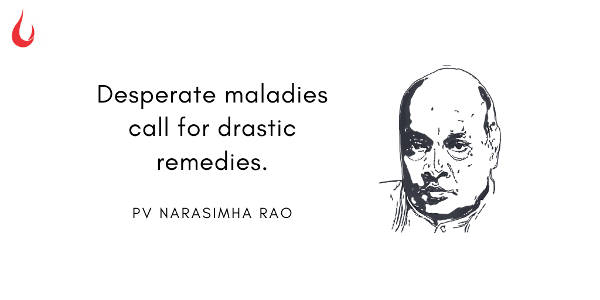 Komireddi writes: Every conceivable successor to Rajiv had an equally powerful adversary within the party. And the process of elimination culminated almost inconceivably with the selection of Rao as the consensus candidate to "carry forward" Rajiv's legacy. Nobody had a clue that Rao had pseudonymously published an article castigating Rajiv as an arrogant, insecure agent of destruction. In the eyes of the men who voted for Rao fully intending to topple him immediately after the general election, he was an innocuous man. He evinced no ideological leanings, displayed no ambition, and had no friends or rivals. He seemed harmless. But the differences of the weighty men plotting to stab him only sharpened after Congress, crested by a wave of sympathy for Rajiv, was returned as the largest single party in parliament.
The placid, inscrutable man lost no time in revealing a streak of ruthlessness he had meticulously kept hidden for many decades. None of Rao's backers received the ministerial department of his choice and their supporters were kept out of government altogether. And before the party could fathom what was happening, he unleashed the unthinkable upon them. He conscripted the Oxbridge-trained economist, Manmohan Singh, from the University Grants Commission to serve as his finance minister.
Dig deeper
Experience matters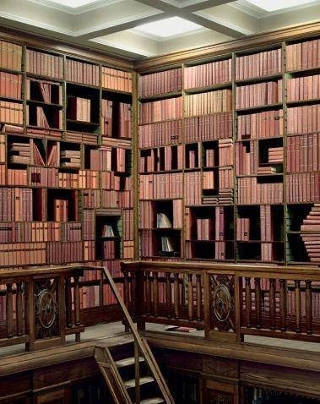 (Via WhatsApp)
What are some of the learnings that you would never find in a book? Share them with us. Or share it on Twitter, tagging @foundingf. Or head to our Slack channel.
And if you missed previous editions of this newsletter, they're all archived here.
Bookmark Founding Fuel's special section on Thriving in Volatile Times. All our stories on how individuals and businesses are responding to the pandemic until now are posted there.
Warm regards,
Team Founding Fuel